Emilia Romagna Grand Prix 2021 Betting Preview & Latest Odds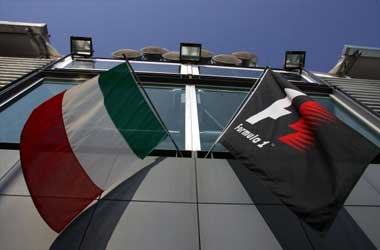 Three weeks have passed since the Bahrain Grand Prix and that has given drivers and team personnel the time needed to recoup.
For these competitors, it means the Formula One 2021 season is well underway and the full pace of each team will be on display as F1 roles into Italy on the weekend. It's known the fight between Red Bull Racing and Mercedes AMG-Petronas hasn't ever been greater for 1st place, while McLaren has almost cemented themselves as F1s third best outfit.
Most were anticipating that Aston Martin Racing would rival McLaren, but evidence suggests they'll be fighting for 5th or 6th position.
In place of Aston Martin Racing marks Scuderia Ferrari's return, as their pace in Bahrain was incredible and that is only expected to improve during the Emilia Romagna Grand Prix on April 18th.
Best Sports Betting Sites to bet on the Emilia Romagna GP 2021
For sports bettors, the Formula One 2021 season starts on the 18th as it will be the indicator of which teams will other than Red Bull Racing or Mercedes AMG-Petronas will be the front runners in 2021. The battle between McLaren and Ferrari could rival the days of Lauda and Hunt, except this time that will see Lando Norris and Carlos Sainz as the stars of the show. As such, it is not surprising that many are anticipating the 2021 season to be the most exciting campaign in recent memory, giving ample betting opportunities to strategies players.
One thing is certain, drivers like Carlos Sainz, Valtteri Bottas, Daniel Ricciardo, Nicholas Latifi, Esteban Ocon, Pierre Gasly, Sergio Perez, Nikita Mazepin, Lance Stroll and Antonio Giovinazzi will continue to battle for dominance within their respective teams.
Most of these drivers have stepped up their training regimes, a fact that is evident in both Pierre Gasly and Sergio Perez. The pace they displayed during the opening race could lead towards podium victories, suggesting bettors should take interest in Gasly and Perez as either could pay dividends down the road.
The reality is, the 2021 season will be unlike any other in decades as nine drivers have switched teams and are learning the boundaries of their latest vehicles. It's suggestive that drivers like Carlos Sainz, Yuki Tsunoda, Sergio Perez and Daniel Ricciardo have the greatest shorts as success. However, that wasn't the case in Bahrain, as Sainz and Ricciardo both fell behind their teammates.
Many race fans were disappointed with Vettel's results in Bahrain as many expected a far better performance from the four time world champion. Unfortunately, Vettel once again caused controversies after making multiple mistakes that nearly ended in a serious collision with Esteban Ocon and ultimately, ended with Vettel finishing in 15th position. That hasn't helped his position with bookmakers who set the odds, as many are predicting a mundane season from Vettel, and that is bad news for Aston Martin.
On the plus side, two-time champion Fernando Alonso has returned after a temporary retirement from the sport. However, do not expect miracles from Alonso anytime soon as he will need to get up to speed before being able to put up any kind of challenge for a possum finish. That said, footage from the Bahrain Grand Prix showed Alonso was outperforming the Alpine A521 until mechanical failure resulted in his DNF. If Fernando can continue to outperform this vehicle, podium finishes are a possibility this season.
The Apex Motorsport
Drivers to Watch
*Odds have been provided by Sports Interaction and are accurate as of 14/04/2021
Max Verstappen
Odds to win: 2.25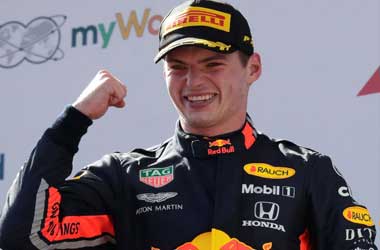 It will mark the second race of Max Verstappen's seventh season in Formula One, and his determination to defeat Lewis Hamilton will haven't ever been greater. Max held onto first position in Bahrain for multiple laps before being undercut by Mercedes AMG-Petronas's strategy. This resulted in supporters watching Verstappen clamour for an overtaking opportunity until nearly the final lap. When that opportunity arrived, Verstappen made a driver error & overtook Hamilton off the track.
Lewis Hamilton struggled against the continued onslaught from Max Verstappen, showing that both drivers are equally matched in 2021. This has led to sportsbook equalizing Hamilton and Verstappen's odds to win, which stands at 2.25 for the Emilia Romagna Grand Prix. It'll be team strategy that likely defines the driver & team that wins, meaning bet on both.
Lewis Hamilton
Odds to win: 2.25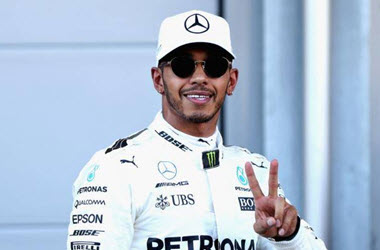 The rumours regarding Mercedes AMG-Petronas during the weekend of testing in Bahrain were true, the speed and downforce was purposely dampened to make competitors believe Mercedes had lost their pace.
When the green lights flashed in Bahrain, Mercedes once again leapt to the front of the pack in what saw Hamilton tooth and nail fighting for a podium position. It's now undeniable that "Sir Lewis Hamilton" will be in contention for Formula One championship, before bowing out and retiring from the sport. While his status as the all-time greatest driver in F1 is often disputed, if he succeeds it will be years before another takes his place.
Valtteri Bottas
Odds to win: 7.00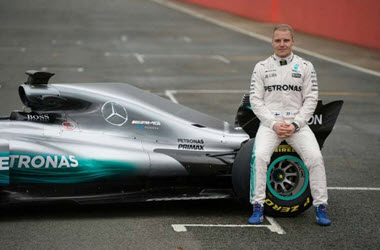 It's become standard for Valtteri Bottas to finish behind teammate Lewis Hamilton and Max Verstappen. This isn't the fault of Bottas but instead Mercedes, as team strategies have always shown favouritism towards Hamilton. If Valtteri was given a fair opportunity to race Lewis, a similar situation would unfold as it did in 2016 with Nico Rosberg.
Ever since the Rosberg/Hamilton era at Mercedes, teammates haven't been allowed to oppose Hamilton. Subsequently, if betting on Bottas, a third place finish is the way to go.
Dark Horse Pick: Sergio Perez
Odds to win: 11.00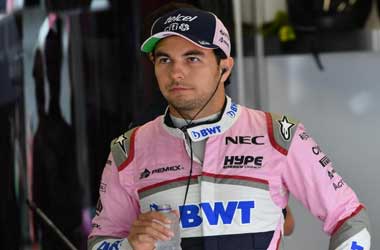 There's a driver most bettors aren't considering for podium placement, but Perez is also one who has proved himself one of Formula One's best drivers in 2020 and that saw him join Red Bull Racing for 2021.
However, in his first race with Red Bull Racing, Sergio Perez had to start from the pit-lane exit as his RB16b wouldn't launch from the race-line. What was seen next proved that Perez was the right choice for Red Bull, as he fought from P20 to P5.
That means if given a good starting position at the Emilia Romagna Grand Prix, Sergio Perez could likely overtake Valtteri Bottas & stand third on the podium multiple teams this season.
Other Odds
Charles Leclerc (34.00)
Lando Norris (34.00)
Daniel Ricciardo (34.00)
Pierre Gasly (51.00)
Carlos Sainz (51.00)
Yuki Tsunoda (81.00)
Fernando Alonso (126.00)
Our Verdict: Lewis Hamilton For The Win
This race weekend will see another strong battle between Mercedes and Red Bull at the Emilia Romagna Grand Prix.
If this rivalry leads to collision, it'll be Scuderia Ferrari or McLaren Racing that leaps into first, but this is unlikely. Therefore, as much as we regret it, our money is on Lewis Hamilton for the win.