Belgian Grand Prix 2020 Betting Preview & Latest Odds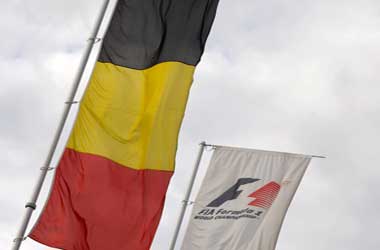 The 7th Formula One Grand Prix for 2020 is arriving on August 30th for millions of fans worldwide. It'll take place in Belgium at the Circuit de Spa-Francorchamps, where notable champions like Michael Schumacher have acquired six victories over the track.
Belgium's Circuit de Spa has been an active track on the F1 Calendar since 1950, with some of the motorsports most prominent athletes winning at the Belgian Grand Prix. Ayrton Senna, Jim Clark, Michael Schumacher, Niki Lauda, and Alain Prost have all won at Spa.
Formula One's 2020 Season will see Lewis Hamilton & Sebastian Vettel compete for their 4th victory at Circuit de Spa. Both are tied at three wins at the Belgian Grand Prix, with the Lewis Hamilton likely to dominate over his Scuderia Ferrari rival. Motorsport analysts estimate that Max Verstappen & Lewis Hamilton will focus on team strategy for 44 Laps, which follows after Red Bull Racing's RB16 is contesting the speeds of Mercedes AMG-Petronas W11.
Max Verstappen's similar pace to Lewis Hamilton became evident at the Spanish Grand Prix in Barcelona. The Dutch F1 driver was closest to Hamilton by race end, sustaining a +24.177s difference in pace. Mercedes secondary driver was +44.752s off the pace of Lewis Hamilton. The RB16 under Max Verstappen's control outpaces Valtteri Bottas W11. It's these attributes that've prompted digital sportsbooks to differentiate the Belgian Grand Prix betting odds.
Best Sports Betting Sites to bet on the Belgian GP 2020
#1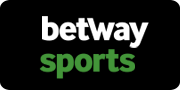 Bonus Offer
100% UP TO CAD 200
Canadian players accepted
#2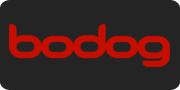 Bonus Offer
100% UPTO CAD 200
Canadian players accepted
#3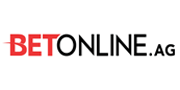 Bonus Offer
50% UPTO CAD 2500
Canadian players accepted
#4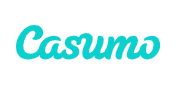 Bonus Offer
100% UPTO C$250
Canadian players accepted
#5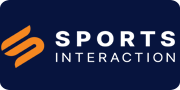 Bonus Offer
100% UPTO CAD 125
Canadian players accepted
Last year's Belgian Grand Prix saw Scuderi Ferrari's Charles Leclerc obtain top qualifying placement & a first-place podium finish. It came after the death of his closest friend, Antoine Hubert. Charles racing for his fallen brother was one of F1s best moments in recent memory. It's expected that before Max, Lewis, and Charles can race at the Circuit de Spa, a moment of silence will be issued in remembrance of Antione Hubert.
The Belgian Grand Prix is similar to Monaco, with guaranteed action slated to unfold. The long straights & short corners challenge competitors to their physical limits while pushing their respective vehicles into overheating conditions. The likelihood that there'll be a crash & the involvement of a safety car is substantial, which will give Max Verstappen ample opportunity to close the gap to Lewis Hamilton. Similar circumstances unfolded in 2019 for Charles Leclerc & Max Verstappen, with the Red Bull Racing driver falling back after notable contention against Scuderia Ferrari. 2019s Belgian Grand Prix saw Charles Leclerc in 1st, Lewis Hamilton in 2nd, and Valtteri Bottas in 3rd.
Additional challenges await competitors like Lando Norris, Alex Albon, Pierre Gasly and Sebastian Vettel. All F1 drivers have to contend against the increasing summer temperatures throughout Europe, which worsened track conditions with each Grand Prix. The heat won't be increasing the track temperatures per minute but will enforce 74% humidity onto Stavelot, Belgium. This means that Circuit de Spa is expected to have rain by August 30th. It'll create unfavourable conditions for the drivers but exciting motorsports for supporters & bettors.
F1/E Reviews
Drivers to Watch
Consistency throughout the 2020 Formula One Season is what'll prompt drivers into championship contention, with Lewis Hamilton & Max Verstappen not faltering in their weekly top placements. The same can't be said for Valtteri Bottas, Sergio Perez, Lance Stroll, or Sebastian Vettel. It's led most to watch how Verstappen & Hamilton perform, with their rivalry quickly becoming the most exciting aspect of 2020s F1 Season. Weeks ago, it was believed that Lewis Hamilton maintained an overwhelming advantage over the entire grid. However, after Max Verstappen has stolen a podium position from Hamilton & almost taken multiple others over the last several Grand Prix's, that advantage is diminishing.
Most believe that the Dutch racing driver will contest Hamilton for the F1 2020 Championship before years end. There's only one other competitor that could steal Hamilton's seventh opportunity at championship victory, with that being Valtteri Bottas. Mercedes AMG-Petronas have actively forced their secondary driver to make way for Lewis Hamilton, meaning that Bottas maintaining championship contention isn't possible until leaving the silver arrows. Down below we've provided an in-depth analysis on the top three contenders for Circuit de Spa, with an additional dark horse selection. Read our analysis to make an accurate assessment on which competitor is best for betting strategies.
*Odds have been provided by BetOnline.ag and are accurate as of 24/08/2020*
Lewis Hamilton
Odds to win: 1.44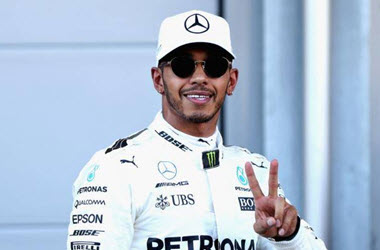 Lewis Hamilton saw his dominance in the 2020 Formula One Season falter at Silverstone's 70th Anniversary Grand Prix. Tyre wear allowed for Max Verstappen to steal podium position from the Silver Arrows, almost repeating history several days later at the Spanish Grand Prix in Barcelona.
It's put Hamilton's ambitions of acquiring a 7th F1 Championship at jeopardy. These downfalls haven't stopped bookmakers from listing Hamilton as the most likely to win Circuit de Spa, with his betting odds listed at 1.44.
Max Verstappen
Odds to win: 4.50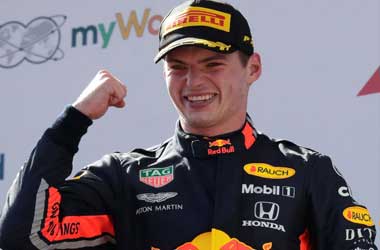 An overwhelming threat to Hamilton's 7th championship win over Formula One is Max Verstappen from Red Bull Racing. The growth Verstappen has shown throughout the 2019 & 2020 F1 Campaigns have indicated towards a new era in Formula One, where younger superstars force out older drivers. Max Verstappen contesting Lewis Hamilton per Grand Prix is evidence of this dawning era.
However, the Dutch driver hasn't reached real dominance of Mercedes AMG-Petronas & Lewis Hamilton. This requires better performance from Red Bull Racing, which has led bookmakers to list Verstappen at 4.50 Odds to Win.
Valtteri Bottas
Odds to win: 4.50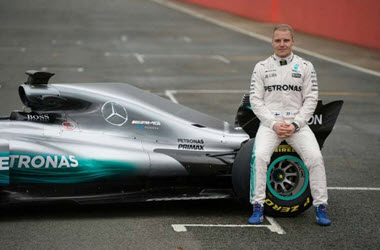 Valtteri Bottas switched positions with Max Verstappen after the Spanish Grand Prix, losing his 2nd place in the F1 Standings to the Dutch youngest. Bottas now stands 3rd in the F1 Standings, with the Finnish-born driver remarking that championship contention is quickly drifting away from reality in 2020.
Valtteri Bottas hasn't obtained a podium finish this season, while barely getting any throughout the 2019 F1 Campaign. When combining these attributes in-comparison to Max Verstappen, the 4.50 Odds to Win given to Bottas is based around his W11. Red Bull Racing's driver is better selected than Bottas for Circuit de Spa.
Dark Horse Pick: Sergio Perez
Odds to win: 26.00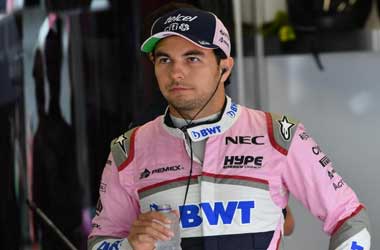 Sergio Perez returned to Formula One after spending 14+ days in quarantine. The Mexican driver showcased formidable skillsets at the Spanish Grand Prix, acquiring 5th after contracting COVID-19 at the Hungary GP. Perez is competing in Lewis Hamilton's 2019 W11, giving the Mexican racer ample opportunity to garner podium positions.
Sergio Perez hasn't accomplished this achievement to date, with motorsport analysts expecting top three placement from Perez at Spa if Valtteri Bottas had performance issues. Perez has notably performed well at the Belgian Grand Prix, prompting bookmakers to list his Odds to Win at 26.00.
Other Odds
Lance Stroll (51.00)
Charles Leclerc (67.00)
Alexander Albon (101.00)
Carlos Sainz (101.00)
Our Verdict: Hamilton Struggles to Outpace Verstappen
The 2020 Belgian Grand Prix at Circuit de Spa will likely see Lewis Hamilton stand on the podium in first place. However, that won't be without pacing issues against Max Verstappen. Statistics estimate that Verstappen will maintain a +5.00s to +0.750s gap from Lewis Hamilton throughout the 44 laps.