2020 Australian Open Men / Women's Betting Preview & Latest Odds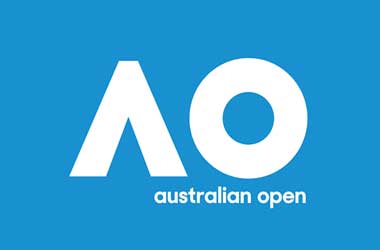 The 2020 Australian Open is set to begin in less than two weeks, and being that it is the first major event of the season, and more importantly, the first of four annual Grand Slams, punters are gearing up for what is expected to be another round of emotional and highly competitive tennis.
Another group gearing up for the tournament are the bookmakers who set the odds based on past performances, world ranking and of course, any current physical limitations or injuries that may impact a players performance.
The Australian Open runs over the course of two weeks and begins in the third week of January, which for Australia, is their hottest time of the year as it is their summer.
Best Online Sportsbooks To Bet On The 2020 Australian Open
This year's event will be marked by the devastating fires that are consuming the country, and while still slated, may have an impact of performances, let alone whether the Open is postponed due to safety and health concerns.
What is for certain is that Melbourne Park's tennis centre will see some of the best in tennis coming together to battle it out. Each will be hoping to be crowned champion and the bragging rights of sharing with the stage with past winners such as Andre Agassi, Roy Emerson, Jimmy Connors and Pete Sampras.
Australian Open TV
Odds have been provided by Sports Interaction and are accurate as of 10/01/2020
Men's Australian Open – Contenders
Novak Djokovic
Odds to win: +160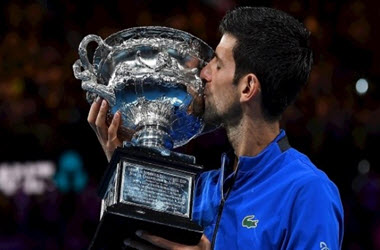 Novak Djokovic once again is the front runner to win their years Australian Open. Having won in 2008, 2011, 2012, 2013, 2015, 2016 and 2019, the top-seeded player has amassed more wins at this prestigious tournament than any other modern-day tennis player.
Last season, the popular Serb made it to the semifinals in Doha, won the Australian Open, the quarterfinals at the ATP Masters 1000 in Monte Carlo, won the ATP Masters 1000 in Madrid, placed runner up at the ATP Masters 1000 Rome, and the list goes on and on.
There are few who can doubt the threat he presents on the tennis court and while now into his 30's, is just as powerful a player as he was in his 20's.
Rafael Nadal
Odds to win: +350
Rafael Nadal, while ranked No.1 in the world has yet to add the Australian Open to his list of achievements, but make no mistake about it, while that may be the case, this is one not to be forgotten or put out of contention, and the bookmakers seem to agree with that.
At 33, Spain's Nadal made it to lasts years final at the Australian Open, and while he lost to Djokovic, he racked up wins at the ATP Masters 1000 in Rome, at Roland Garros in Paris, the ATP Masters 1000 in Canada, the U.S. Open in the U.S and the Davis Cup in Madrid. Adding to his list of wins in 2019 was six semifinal appearance, and that makes him a constant threat and one not to dismiss, especially when facing him on the court.
Daniil Medvedev
Odds to win: +800
Daniil Medvedev is quickly making a name for himself after an impressive season in 2019. The young Russian player made it to the finals in Brisbane followed by a top 16 placing at the Australian Open.
He then went on to rack up wins at the ATP250 in Sofia, made the semis in Rotterdam, Monte Carlo and London, only then to continue his focus and go the finals in Barcelona at the ATP 500, ATP 500 in Washington, the ATP Masters 1000 in Canada, the ATP Masters 1000 in Cincinnati, the U.S Open, the ATP 250 in Russia and so on. Few can doubt this star on the circuit is in it to win and rankled 5th overall, he could easily make the finals, if not stage and upset and win his first Grand Slam tournament.
Outside Bet: Denis Shapovalov
Odds to win: +4800
Canada's Denis Shapovalov is a strong contender for an outside bet. At 20, the young player is ranked 14th, and while yet to win a Grand Slam event, he has continued to advance his tennis career with a quarterfinal appearances at the ATP 250 in Montpellier, the ATP 500 in Rotterdam and the ATP 250 in Lyon, France.
Adding to his list of accomplishments in 2019, Shapovalov made a semifinal appearance against Federer at the ATP Masters 1000 in Miami, the ATP 250 in North Carolina the ATP 250 in China, and had an appearance in the finals at the ATP 250 in Sweden as well as the ATP Masters 1000 in Paris, France and the Davis Cup Finals in Madrid
Our Prediction
Our money is again on Novak Djokovic. There is little argument that he remains as determines today as he was when first starting out and building his long list of achievements and titles. The bottom line is, as long as he remains free of injury, the odds are stacked in his favour, even if ranked behind Rafael Nadal.
Women's Australian Open – Contenders
Serena Williams
Odds to win: +300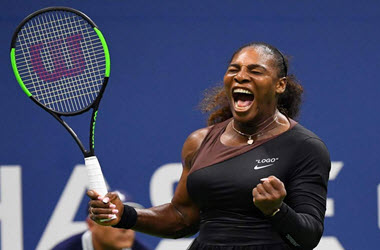 There are some who would question how Serena Williams, who is ranked 10th overall in the world, would be favoured to win going into the Australian Open.
However, those that do clearly lack an understanding of this women's might and determination.
While she was struggling getting back into her grove since returning to tennis full time, she has managed to advance to the quarterfinals at last year's Australian Open.
Williams also went the distance going to the finals at Wimbledon in London, the Rogers Cup in Toronto and less than two weeks later, the U.S. Open finals. While she had to graceful exit the finals in Toronto, she put on a gallant effort at the U.S. Open and gracefully finished runner up.
Simona Halep
Odds to win: +800
At 28, Simona Halep is no stranger to winning events on the WTA Tour. Ranked 3rd, the Romanian star has earned in her career nineteen singles titles with two of those being Grand Slam events. Last season she had semifinal appearances at the Miami Open, made it to the finals at the Mutua Madrid Open, the quarterfinals at the Championnats Internationaux de France as well as the Nature Valley International Eastbourne.
Halep also went head to head in the finals against Serena Williams at Wimbledon and walked away with her second Grand Slam title. A serious contender, she could prove to upset the oddsmakers should Williams have any issues.
Naomi Osaka
Odds to win: +800
Naomi Osaka, at 22 is young and hungry for the win, as a Japanese player who grew up in the U.S, she has earned three singles titles since turning pro and joining the WTA Tour, and that has earned her a world rank of 4th. Last season was a strong year for Osaka with semifinal appearances at the Brisbane International and the Porsche Tennis Grand Prix, Internazionali BNL d'Italia and the Rogers Cup in Toronto.
Osaka further went on to make it to the quarterfinals at the Mutua Madrid Open and again at the Western & Southern Open.
If that is not enough, she is the defending champion at the Australian Open, won the finals at the Toray Pan Pacific Open and followed that two weeks later with a win over Ashleigh Barty at the China Open. This is a top contender, and one Williams needs to pay attention to.
Outside Bet: Angelique Kerber
Odds to win: +2500
At 31, Germany's Angelique Kerber is ranked 18th in the world and is a former top-seeded player who has amassed almost $30 million in career prize earnings let alone 12 singles titles, of which three are Grand Slam titles.
An impressive resume, she has struggled in recent years and has not earned a win since 2018, when she had two, one of which was at the Australian Open where she defeated none other than Serena Williams. While a long shot, tennis is a physical game and anything can happen, and with a little luck, Kerber could pull off a major upset.
Our Prediction
While the oddsmakers are putting support behind Serena Williams, we are a bit on the fence as Williams, at 38 has had multiple health issues in the last several years since her return to the sport. While we tend to agree, we think the race is a bit tight where any slip-ups could see Naomi Osaka or Simona Halep hoisting the trophy and claiming victory.