Latest Prediction For The 2020 ANA Inspiration With Odds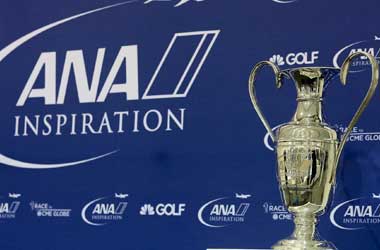 After an extended absence, the LPGA is once again set to resume its schedule with the 2020 Women's ANA Inspiration.
One of five Majors for the LPGA, it historically is held in March but due to the pandemic, was postponed in an effort to reduce risk to players and support staff.
This years tournament will run from the 10th of September through to the 13th and will be held at the Mission Hills Country Club, in Rancho Mirage, California. Unfortunately, it will be without fans after consultation with local health authorities determined it would breach COVID-19 safety protocols.
It is expected that this year's tournament will be the first for a number of top-seeded players. This will include No.1 ranked Danielle Kang and Indee Park, the latter of which has only played in two tournaments since the shutdown.
Also expected to attend is Minjee Lee, and Nelly Korda, who will compete against a field that will include over 40 players from the U.S. Sung Hyun Park, ranked 4th and Sei Young Kim, ranked 5th will be playing their first event of the year due to the travel bans and their decision not to play at this years AIG Women's Open in the U.K.
Best Online Sportsbooks To Bet On The 2020 ANA Inspiration

While the tournament will go ahead without fans, they will have to settle for watching it unfold Sky Sports or the Gold Channel. Unfortunately, this is the status of most sporting events at the moment, and with continued increases in coronaviruses it the U.S, the LPGA and state officials are taking the appropriate precautions to ensure all event and support staff. Likewise, this includes those participating in the tournament.
While players and caddies alike will experience a different environment, the safety measures are not expected to impact the quality of play, nor those expected to lead the pack. That said, let's take a look at the three top contenders, and how they are being ranked by bookmakers.
KESQ NewsChannel 3
Top Three Contenders
Odds have been provided by Bodog and are accurate as of 08/09/2020
Inbee Park
Odds to win: +1000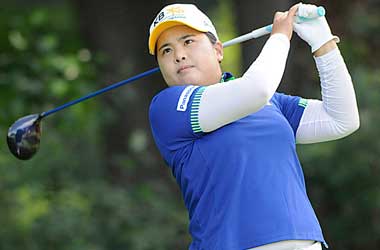 Inbee Park may not sit in the top five based on world ranking, but after an impressive win at the 2020 ISPS Handa Women's Australian Open, the South Korean has garnered the attention of oddsmakers.
The reality is Park has sat atop the world ranking four times in the past and has won an impressive seven majors since turning joining the tour.
Helping fuel the flame is Park's 100 plus top 10 finishes, and with a diminished field attending this years event, that boosted her odds.
Danielle Kang
Odds to win: +1100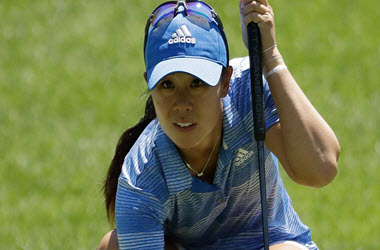 With a No.2 world rank, Danielle Kang is considered to top the leaderboard heading into the final round.
Kang has had 37 top 10 finishes since joining the LPGA Tour in 2017. Kang has also amassed five victories under her belt, including back-to-back wins at the 2018/2019 Buick LPGA Shanghai.
The American golfer is known for hard drives and accuracy on the green and tops the list of players favoured to win this year's ANA Inspiration.
Minjee Lee
Odds to win: 1100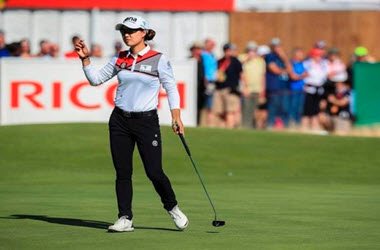 Minjee Lee, with a Rolex ranking of N0.5, is no slouch when it comes to taking on higher ranked challengers.
With 51 top 10's under her belt, and five victories, the Australian may yet to have won a major but is still in contention and one of the favourites going into this year's Inspiration, especially after making the final round at the Women's Open in August.


Dark Horse: Brooke Henderson
Odds to win: +3500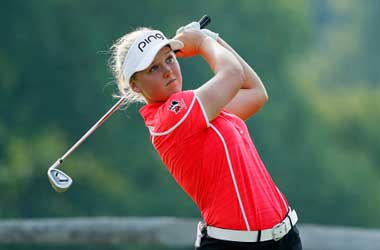 Brooke Henderson may remain a favourite amongst Canadians yet has struggled during s in her last four events and seems to be continuing to post poor performances in her last four events.
Henderson also took a break from the tour, and this impacted her playing the part of the dark horse.
Still, Henderson is known for handling the ups with grace and battling through the downs, and that makes her still a formidable competitor.
Therefore, putting a few aside in favour of the Canadian sweetheart could result in a surprise payday.
Our Prediction
Similar to the oddsmakers and bookmakers, we are favouring Danielle Kang to win this year's AIG Inspiration. There is no doubt she is poised to take centre stage, but Kang has the skills to back up the attention that will inevitably come her way.
She is strong, skilled and well-versed on what is needed to stay at the top of her game, and more importantly, the field.