2019 NFL Divisional Round Preview Predictions & Latest Odds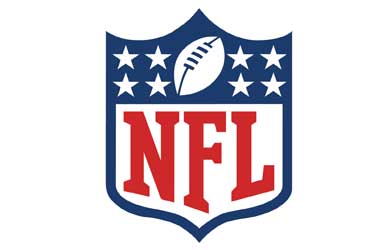 The divisional round for the NFL's AFC is set to take place in the weekend of the 11th and 12th, and for since 2009, the New England Patriots who were our pick are not one of the four teams fighting it out for a spot in the Super Bowl.
The New England Patriot were looking to make it to their 7th appearance at the Super Bowl, and after winning in 2015, 2017 and 2019, the loss to the Tennessee Titans on the 4th brought that dream to an end.
However the task ahead for the Titans is a far greater one and will require they succeed against the Ravens, the top-seeded team in the NFL, and for the Houston Texans, they will face off against the Chiefs, a team that they lost to in 2017.
Best Online Sportsbooks To Bet On The 2019 NFL Season
#1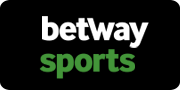 Bonus Offer
100% UP TO CAD 200
Canadian players accepted
#2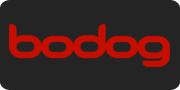 Bonus Offer
100% UPTO CAD 200
Canadian players accepted
#3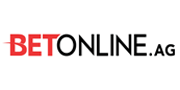 Bonus Offer
50% UPTO CAD 2500
Canadian players accepted
#4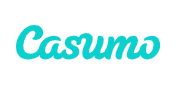 Bonus Offer
100% UPTO C$250
Canadian players accepted
#5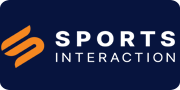 Bonus Offer
100% UPTO CAD 125
Canadian players accepted
CBS Sports
2019 NFL Divisional Round Analysis
Odds have been provided by 888Sport and are accurate as of 06/01/2020
With that said, let's take a look at the teams competing next weekend and how they compare.
Minnesota Vikings vs. San Francisco 49ers
(Saturday, January 11th, 16:45 ET)
The San Francisco 49ers (who are one of our potential champs) head into their divisional game against the Vikings sporting a 13-3 record and the bragging rights as the best team in the National Football Conference after winning the West Division on home field. The 49ers big advantage comes packaged within Jimmy Garoppolo, who after missing a large part of last season is back to lead their offense racking up 27 TD's and accumulating 3,978 passing yards.
Also adding to the Viking's woes going into the Saturday's game is George Kittle. The tight end has been a large part of the 49ers success, but also Garoppolo's success after connecting with five touchdown passes and going for 1,053 receiving yards during the regular season. Add in Deebo Samuel, Raheem Mostert and Richard Sherman, and there is little doubt that while that Vikings defeated the Saints to earn their spot and are solid contenders, they will struggle to overcome San Francisco's talent.
Still, Minnesota will need to contend with quarterback Kirk Cousins, who is having his best season and earning his first victory in the playoffs. Another they need to pay attention to is running back Dalvin Cook as he made his presence on the field known this season accumulating 13 rushing touchdowns, 1,135 rushing yards, and was a Pro Bowl selection. Stefon Diggs, Everson Griffen and Danielle Hunter will also play their part in interrupting the 49ers game plan, but at the end of the day, the Vikings will struggle to overcome the talent of San Francisco.
Prediction: 49ers to win
Odds to Win: San Francisco 49ers 1.29 | Minnesota Vikings 3.70
Tennessee Titans vs. Baltimore Ravens
(Saturday, January 11th, 20:15 ET)
The Tennessee Titans were at the top of their game all season and ended the regular season as the No. 1 ranked team and were third if yards rushed. However, while impressive, the Ravens were No.1 in rushing yards and with quarterback Lamar Jackson in their arsenal, the Titans will have their job cut out for them on Saturday evening. That is due to Jackson's ability to read plays and create runs with the help of Derrick Henry, who is the NHL's leading rusher and it matters, as stats have shown it wears down the other teams.
The Titans will need to step up to the plate right from the get-go and defend against the onslaught that is sure to come from the Ravens, who during the regular season had the large first-quarter margins. If Tennessee falls behind early in the game, it may be one they cannot overcome however if they manage to reverse the Raven's plan of attack, they could very well pull off this season's biggest upset.
In order to do that, Tennessee will need to keep constant pressure of Lamar Jackson and Derrick Henry, but they will also need to depend on quarterback Ryan Tannehill, one of the top five in the league's second half this season. He is known for making accurate and often tough passes but, so far in the post-season, he seems to be missing the mark, and that could have a substantial impact on the titan's ability to hold the Raven's at bay.
Prediction: Baltimore Ravens to win
Odds to Win: Baltimore Ravens 1.22 | Tennessee Titans 4.35
Houston Texans vs. Kansas City Chiefs
(Sunday, January 12th, 15:05 ET)
The last time Houston and Kansas met in week 6, the result saw the Texans going home with the win, but times have changed as that loss was, in part, resultant on Quarterback Patrick Mahomes sidelined with an injury to his ankle, and now, the star QB is healthy. Whether Houston will be able to repeat that performance is another thing but to do so they will need quarterback Deshaun Watson producing and being at the top of his game as he was the last time the two met.
The Chiefs will need to push hard against Houston's defence, which is not the greatest. During the regular season, the Texans were poor in touchdown passes having given up 33 of them, and that put them fourth worst in the league. But they are sixth best in opposing quarterbacks and that, with some finesse could see the Chiefs come away with the win.
Prediction: Kansas City Chiefs to win
Odds to Win: Kansas City Chiefs 1.21 | Houston Texans 4.50
Seattle Seahawks vs Green Bay Packers
(Sunday, January 12th, 16:40 ET)
Green Bay Packers and Seattle are set to meet on Sunday, and for coach Matt LaFleur, who is in his first year as head coach, it is looking good after winning NFC North division championship, a first for the Packers since 2016. Green Bay ended their regular season with a record of 13-3 thanks to quarterback Aaron Rodgers leading the team with 26 touchdown passes and 4,002 passing yards. Seattle will have to contend with Rodgers finding his groove, and that puts them as favourites to win on Sunday.
The Seahawks, who are the underdogs also will need to focus attention towards Aaron Jones. The running back was a big part of the Packers offensive success scoring 16 rushing touchdowns and rushing for 1,084 yards. Davante Adams is another to contend with, and defensively, Seattle will need to be overcome the skills of Blake Martinez, Preston Smith and Za'Darius Smith, who collective accumulated 182 combined tackles and sacks.
As for the Packers, their biggest obstacle will be Russell Wilson, who with 31 touchdown passes and 4,110 passing yards, has a season that places him in contention for the MVP award. After suffering the loss of three running backs, the talents of rookie wide receiver D.K. Metcalf and Tyler Lockett helped put the Seahawks in contention. Still, if things go as expected, Seattle will put up a fight that ultimately will end with Green Bay proving analysts right with a win.
Prediction: Green Bay Packers to win
Odds to Win: Green Bay Packers 1.49 | Seattle Seahawks 2.65