UFC Strips Francis Ngannou Of Heavyweight Title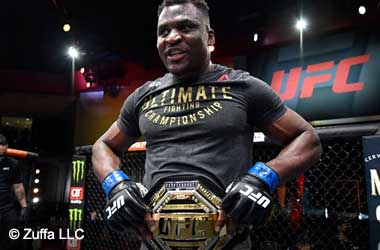 Summary
UFC heavyweight champ Francis Ngannou gets cut
Ngannou and UFC unable to reach mutual agreement on contract
Jones vs. Gane will be for the UFC heavyweight championship
The UFC made a huge announcement over the weekend as President Dana White confirmed that heavyweight champ Francis Ngannou is no longer with the organization.
The UFC decided to cut ties with Ngannou and strip him of his UFC heavyweight title.
UFC and Ngannou Unable To Reach Agreement
The UFC and Francis Ngannou have not had a good relationship over the last few years as Francis Ngannou wanted the UFC to pay him a lot more than his current contract. Ngannou and the UFC kept negotiating for months on end as the UFC was keen on keeping their heavyweight champ and setting up a fight with Jon Jones.
Dana White confirmed that the UFC offered Ngannou a very attractive contract that would of made him the highest paid heavyweight fighter in the history of the company. White said the contract would have paid him even more than what former champ Brock Lesnar was making but Ngannou decided to turn it down.
White said he felt that Ngannou wasn't very keen to fight the high level of competition in the UFC and hence he turned down the offer. The UFC terminated his contract and effectively made Ngannou a free agent that can be signed by any organization. White said he felt Ngannou wanted to be paid more but wanted to fight lesser opponents and that's not what the UFC does.
Bare Knuckle Fighting Championship (BKFC) has already expressed interest in signing Ngannou and is expected to make him an offer soon.
Jon Jones vs. Ciryl Gane For March 4
White confirmed that Jon Jones will finally make his heavyweight debut on March 4 at UFC 285 when he fights Ciryl Gane for the UFC heavyweight championship. White said Jones was ready to fight anyone at any time and was waiting on a fight since late last year. 
A fight between Ngannou and Jones would have been massive for the UFC but White said he did not think Ngannou was keen on fighting Jones who is arguably the greatest of all time. UFC 285 will take place in Las Vegas and a co-main event is yet to be announced as of now, find all the latest odds upcoming UFC events and more with Betting.ca .