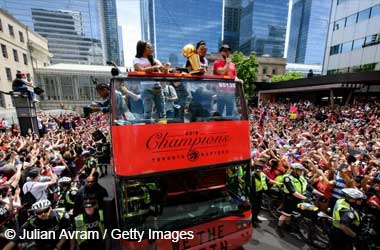 The Toronto Raptors were able to capture their first NBA Championship last week at the expense of the Golden State Warriors, and to put it as bluntly as we possibly can, it was a thing of beauty. The injuries for Golden State weren't exactly ideal and it may not have made it an entirely fair/accurate series based on quality, but really, who is going to care about that in the years to come? All they'll think about is this wonderful accomplishment: and make no mistake about it, this truly is wonderful.
The parade that took place yesterday in the city of Toronto was pretty beautiful, and it served as an indication of what sports can do for the world – and for the citizens of any given city, especially in North America. We use sports as a distraction, and we use it as a way to express ourselves. Toronto has been waiting a long time for a champion team on this level, dating all the way back to the glory days of the Blue Jays.
The questions keep coming
Of course, as reported by BBC and CNN, it wasn't all sunshine and rainbows as a shooting left four people injured. It goes without saying that this could've been a lot worse and while we feel for the victims, it's comforting to know that nobody lost their lives as a direct result of what happened.
With that being said, though, we don't want this situation to be swept under the rug. In many ways that is one of the most dangerous techniques you could utilise here, because all it does is promote the idea that this doesn't matter: when it does. Sure, it may not have dampened the spirits of the masses in the grand scheme of things, but it certainly reminded us all of the glaring issue that faces both Canada and the United States. That issue, obviously, is gun control.
Stand up and be counted
We need to understand that this isn't just going to go away because we want it to, and if we want change, then we need to bring change forward ourselves. Sport is important and it means a lot to a lot of people, but our actual lives matter so much more. We should be able to feel safe in environments like this, because if we don't, then what kind of a future are we going to have?
This sounds a little bit deep and we apologise if this isn't what you wanted to see, but this is the reality of the situation and we can't hide away from it anymore. Something needs to be done about this because, clearly, it's not just an American issue anymore. This issue is spreading across the border, and the only way forward is gun control.
Above all else we're chuffed to see that Toronto Raptors fans had a great day at the parade, but let's not forget the sight of people running away. It'd be disloyal if we did that.