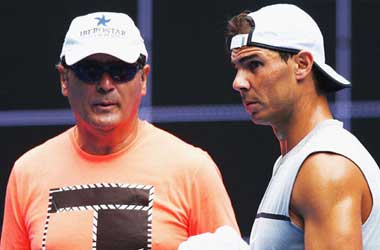 Rafael Nadal came into the 2017 U.S Open Championship as the World Number 1 and one of the favorites for the title knowing that he had to win to keep his number 1 ranking safe.
The Spaniard has been having a fantastic 2017 making it to the finals of the Australian Open, winning the French Open as well as a number of ATP tournaments along the way.
He went into the finals on Sunday against Kevin Anderson as the favorite and he completely outplayed and outclassed the South African winning in straight sets 6-3, 6-3, 6-4 to win his third U.S Open Championship and in doing so took his total grand slam titles to 16.
Even though the match was completely one sided, fans at Flushing Meadows were happy to see Nadal come back after a couple of poor years and perform on center court once again.
US Open Tennis Championships
In a statement, Nadal said
I always accepted all the challenges that my career present to me. The good news and the negative news, I accepted in the same way, in a very natural way. I am a person that I don't have much ups and downs. When I am in a negative moment, I don't go very down. When I am in a positive moment, probably like now, I don't believe that I am that good.
Nadal's last won the U.S Open Championship in 2013 and this victory at the final grand slam of the year marks a great year for the 31 year old Spaniard. This tournament was also the end of the Toni-Rafa Nadal partnership – which some term as the greatest tennis coaching partnership in the history of the game. Toni is Rafa's uncle and has been coaching him from the age of 4. Carlos Moya who started coaching Nadal at the start of this year will take over full coaching responsibilities going forward.
While due credit must be given to the World Number 1 and his spectacular comeback, one must admit that Nadal had a smooth path to the 2017 U.S Open Championship. Andy Murray, Novak Djokovic and Stan Wawrinka all skipped the U.S open due to injury. This was the first time since Pete Sampras's run at Wimbledon 2000 that a Grand Slam tournament in the men's division was won by a player who had not faced anyone in the top 20 bracket.