PWHL Signs Three Canadian Olympic Players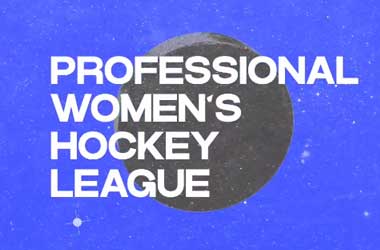 Summary
New Professional Women's Hockey League gets media attention after 3 Canadian players sign-up
Olympians Emerance Maschmeyer, Brianne Jenner and Emily Clark have joined the Ottawa team
Their remuneration was not disclosed to the media
The Professional Women's Hockey League (PWHL) has got a lot of attention in the media this week after it reported that three hockey players who represented Canada in the Olympics have signed up for the Ottawa franchise.
Top Canadian Stars Join PWHL
The three players who have signed up with the PWHL are goalie Emerance Maschmeyer and forwards Brianne Jenner and Emily Clark. All three players have been a big part of Team Canada's success at the 2022 Beijing Olympics and were also a part of 2 out of the last 3 World Championships.
Brianne Jenner was named the Most Valuable Player (MVP) during the 2022 Beijing Olympics as she ended up scoring 9 goals during the Olympics and tied the record for the most number of goals score at the Olympics.
All three players have joined the Ottawa franchise and Ottawa's general manager, Mike Hirshfeld was very happy to get three Olympic level players on the Ottawa roster.
In a statement, Hirshfeld said
We truly believe that we have signed three incredible hockey players. As important to us, we are focused on making Ottawa a best-in-class organization in the PWHL, a place where players want to come and play. Building a culture is important to us and we believe these three players are incredibly well-respected and will help us to lay the foundation of the type of organization we aspire to be.
The financial terms of the contract for all three players were not disclosed as per the rules of the PWHL Players Association.
PWHL Will Commence From Jan 2024
These big name signings will do well for new PWHL league as it will help draw in more players from Canada and the United States. The inaugural season of the PWHL will commence from Jan 2024 and will see teams from New York City, Ottawa, Minneapolis-St. Paul, Toronto, Boston, and Montreal take part.
The PWHL is yet to confirm what the official team names will be for each of these locations and is also yet to announce the names of the head coaches for each of the teams. Each of the teams in the PHWL can sign up to 3 players during free agency.