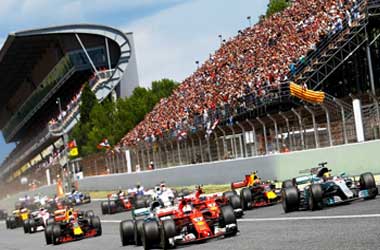 Formula 1 racing is one of the most watched motor racing series in the world. It brings together the power and thrill of speed by harnessing the skills of drivers and the engineers who provide them the tools to be at the top of their game.
The 2018 season will see teams being limited to three engines per season. For many of the teams, this will impact their ability to compete at the same level at F1's top teams, yet for those such as Ferrari, Honda and Mercedes, it will further strengthen the advantage they have over teams with smaller budgets.
The 2017 season allowed teams to operate with as many as four engines. Teams with extra components will face a penalty on the grid, and both Renault and Honda saw several penalties during the last season.
Christian Horne of Red Bull Racing stated that the reduction of power on manufacture's power units will hit those who struggled with four engines a challenge to make it through the season. While some teams felt rule changes were needed, others did not. Ferrari's Sergio Marchionne felt changes to the rules were unnecessary stating that he feels there is little hope of seeing a change.
Jean Todt, President of the FIA, was just as displeased as others about the volume of grid penalties that a number of teams were hit with last year. However, she added that not much could get done without all teams agreeing to change.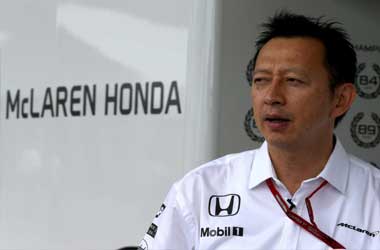 Yusuke Hasegawa, the outgoing F1 head feels the new restrictions will have the opposite impact towards performance and will limit the teams from improving over the course of the season.
Prior to confirming he will be leaving his role as the Head of Team Honda, Hasegawa stated,
"It's very tough, it's not just for us as Renault had difficulties. I don't think it's reasonable. From a technical point of view, it's too difficult. If we save the engine performance, it's easy to achieve. If we use 2000rpm lower, of course, we can finish [races], but there's no point."
After being asked if he felt that the latest limits will protect the advantageous that leading teams such as Ferrari or Mercedes, said Hasegawa.
"As a consequence, yes. We have discussed it many times. They strongly oppose it. With three engines, it means we only have two chances to introduce a new engine. We need to introduce a good engine at the start, but if we don't, we only have two chances to introduce a new engine."
He also warned that by restricting the manufacturer's ability to advance developments that it will see the sports becoming not as attractive to corporations that currently involved in the sport as well as those not yet involved.
Hasegawa further added,
"Reducing cost is important, but F1 is a technical challenge – unless we can prove something better, there is no meaning to stay in F1."
While Team Honda had one of the most reliable power units in 2017, Hasegawa agreed that those new restrictions will now see teams focusing on reliability before focusing on the car's performance.
"We need to concentrate on reliability, to get an engine to do seven races. But we need to improve performance too. It's good we have a baseline. We need to confirm the current engine is OK. As soon as we confirm that, we'll do the next step."
Yet, even with the new rule changes, fans of the sport anticipate 2018 to be a year with many ups and downs. Televised viewers remain focused on race days, and many spectators turn to their mobile devices to monitor the race and place live in-play bets as course conditions change. The new three engine rule will certainly impact how live betting odds, how is yet to be seen.