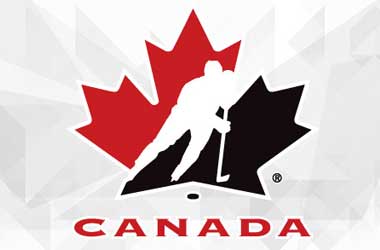 Hockey Canada on Thursday announced its 2018 Olympic roster and with it comes the hopes and dreams of seeing Canada take gold in South Korea next month.
It was only last week that saw Quinton Howden staying awake into the early hours of the morning to see brother Brett Howden winning gold for at the World Junior Championship with Team Canada.
Howden, named one of twenty-five players to the Team Canada Olympic team is hoping to repeat his brother's success in South Korea next month. This will be the first year since 1994 that will not have players participating from the NHL. Howden, who hails from Oakbank, Manitoba is hoping that he will see gold in the Olympics after seeing a bronze and silver medal and the 2011 and 2012 World Juniors.
The first preliminary rounds get underway on the 15th of February with Canada facing Switzerland. For Sean Burke, Team Canada's general manager, who with Willie Desjardins and Martin Brodeur, it has been14 months of preparation and scouting. Desjardins takes on the role of head coach, and Brodeur will fill the assistance coach's positon.
Sean Burke commented stating,
"When we go to these Olympics, this team will make Canada proud. It will be a gold-medal effort, and there won't be one guy that puts that jersey on that this isn't the highlight of their hockey career and the highlight of their family's career."
For Burke, he looked long and hard to locate the best talent from Canada he felt was needed to be successful. He held four separate pre-Olympic tournaments as he undertook the process of whittling the roaster down having tried out over 100 players. The end result was four from Switzerland's national hockey league, thirteen from Russia's Kontinental Hockey League, three from the American Hockey League, one from Germany's Deutsche Eishockey Liga and one from the Austrian Hockey League making up his roaster.
Hockey is Life
Team Canada could no longer pull players from the NHL due to the league no longer allowing those under contract to the NHL from Olympic participation. Therefore Burke could only draw from those in the AHL. This saw Christian Thomas, Cody Goloubef and Chris Kelly making the cut.
While Team U.S.A chose to add three players from the college league, Team Canada decide against sending out any invitations to junior players in the Canadian Hockey League. Cale Makar, defencemen for Team Canada at the World Juniors did receive an invite but chose to decline it in order to return his focus to his responsibilities to The University of Massachusetts Amherst
For Burke, it was a tough job stating,
"The toughest part of this job for me was the phone calls. The phone calls we made to the guys that made the team were incredible. We had families crying. We had players crying. We had us crying. It was so emotional to hear the relief of a lot of players, but also the hard work that they've put in to reach this point, knowing now they're going to play for Canada at the Olympics."
The landscape of Canada is as diverse as the roster for Team Canada is, and the path that led each of those chosen is unique. With over 5,400 games of combined experience in the NHL on the team, it will certainly put Canada in a good position. While experience with its forwards counts, it may very well see its strength fall to the defence, even if not all of those filling the defence are not household names in Canada. Two of the eight defencemen, Mat Robinson and Chris Lee, have never played in an NHL game.
For Chris Lee, at the age of 37, and hailing from MacTier, Ontario, it is story of hard knocks. Having played NCAA Div. III hockey at the State University of New York at Potsdam, he them moved on to begin a career in the East Coast Hockey League and eventually landed in Europe where he remains today.
Said Willie Desjardins,
"All our players, somewhere along the line, they've been told no, they're not going to get a chance to continue their NHL career, or even start it in some ways. They received a no, but found a way to make a yes."
A perfect example of this is Toronto's Wojtek Wolski, a forward who had played with the Coyote Avalanche. It was only a little over a year ago that he was in hospital after suffering a concussion and broken neck during a game in the KHL.
Desjardins lamented,
"He thought his career was over," Desjardins said. "You see his picture in the hospital bed with the neck brace on. He looked at that photo last night and cried, knowing he got the chance."
However, with defeat, it often brings success, and with a roaster packed of interesting stories, Wolski's story is only one of a handful but suffice to say, Team Canada is positive it has the right people in place to succeed and get to the medal rounds.
The full Team Canada roster is as follows:
Goalies
Ben Scrivens
Chay Genoway
Chris Lee
Cody Goloubef
Defencemen
Justin Peters
Karl Stoller
Kevin Poulin
Marc-André Gragnani
Mat Robinson
Maxim Noreau
Stefan Elliott
Forwards
Andrew Ebbett
Brandon Kozun
Chris Kelly
Christian Thomas
Derek Roy, Rockland
Eric O'Dell
Gilbert Brulé
Linden Vey, Wakaw
Mason Raymond
Maxim Lapierre
Quinton Howden
René Bourque
Rob Klinkhammer
Wojtek Wolski