Toews 'Taking A Break' From The NHL To Focus On Health Issues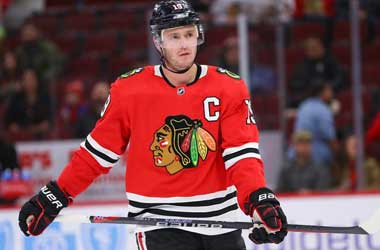 Summary
Jonathan Toews who plays for Team Canada and the Chicago Blackhawks has decided to take a break
Toews said he wasn't fully retiring from the NHL but needed an immediate break
Toews took to Instagram to highlight some of his health concerns and asked for privacy
Jonathan Toews who captained the Chicago Blackhawks surprised a lot of fans when he took to Instagram to let them know that he would not be playing in the NHL this season. Toews who plays for Team Canada is a free agent but will not pursue signing a deal with any NHL team this season as he wanted to focus on his health.
Toews Not Retiring Completely For Now
The 35 year old who was born in Winnipeg, Manitoba played for Team Canada from 2005 to 2016. He joined the Chicago Blackhawks during the 2007-2008 season and has remained with the team since then. He has a star studded record having won the Stanley Cup in 2010, 2013, 2015 and the Conn Smythe Trophy in 2010.
While it is clear to NHL fans that Toews is coming to the end of his career, most fans expected to him to play another season. However, Toews who is now a free agent has decided that it was in his best interests to take a break from the NHL and not play this season.
Toews Releases Instagram Post To Give Fans An Update
Toews who has over a 167,000 followers on Instagram decided to let his fans know what was going on with him by giving them a detailed account via Instagram. He said he was still in love with the game of hockey and was very passionate about playing at the highest level but needed to take a break.
In an Instagram post, Toews wrote
These last few seasons have been very difficult considering my health challenges. My focus is to give myself the time and space to fully heal and enjoy life to the fullest once again. Along the way I have met several people who have struggled with health issues pertaining to long COVID, chronic immune response syndrome, and other similar cases that are quite complex. I now recognize the importance of one day sharing the details of my health journey with you.
Toews thanked his fans for supporting him and asked them to respect his privacy.