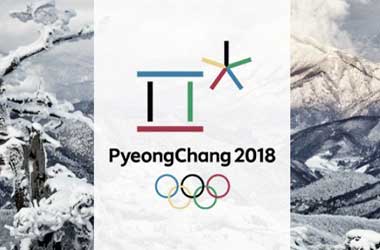 The National Hockey League (NHL) announced earlier this year that it would not be a part of the 2018 Winter Olympics in Pyeongchang, South Korea but the President of the Pyeongchang Olympic organizing committee remained hopeful of working out a deal with the International Ice Hockey Federation (IIHF) and the NHL.
The Olympics is arguably the premier event in World Sports and provides teams and athletes a massive platform for global recognition as close 3 billion viewers are estimated to watch the Olympic games.
The National Hockey League has been a part of the 2006 and 2014 Olympic Games and hockey fans wanted to see their favorite NHL teams and players take part in Pyeongchang.
Rene Fasel, president of the IIHF met with Lee Hee-Beom, the President of the Pyeongchang Olympic organizing committee in May this year and tried to work out a deal that would allow the NHL to be a part of the 2018 Olympics. Lee said in May that his team would work closely together with the IIHF to develop Olympic hockey venues in Pyeongchang so that everything would be in order should the NHL decide to participate.
The Canadian Press
The NHL wasn't keen on participating in the 2018 Olympics which takes place in February because it was logistically not possible as it would interrupt its regular season. While the two sides did their best to work out a possible solution, the NHL was not in a position to change its schedule and as a result will not be a part of the 2018 Olympics.
President Rene Fasel confirmed the same to the media this week stating that the NHL pulled out because it wasn't logistically possible to be in Pyeongchang. He said that the league was interested in being a part of the Olympics and they would look to work things out so that the NHL could participate in the 2022 Winter Games in Beijing, China.
There will be a number of Ice Hockey nations taking part in the 2018 Olympic games which takes place from Feb 9 to 25. The NHL has a number of international players who are also expected to represent their country at the 2018 Olympics. One of these players is Russian Alex Ovechkin who plays for the Washington Capitals.
Ovechkin has made it clear that he wants to represent Team Russia at the Olympics and it will be interesting to see what decision the NHL will take concerning their players who want to take a break mid-season to be a part of the Olympics.