Legault Under Fire For Using Public Funds To Sponsor NHL Pre-Season Games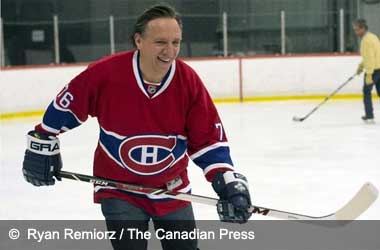 Summary
Québec Premier is willing to invest between $5-$7m for each pre-season game
Montreal Canadiens okay to play for free but Premier wants to pay to get LA Kings to play
Québec Solidaire calls for investigation into Premier's decision to use public funds for pre-season games
Québec hockey fans have mixed emotions regarding Quebec Premier François Legaul decision to host 2 pre-season games in 2024. The Premier has made players to get the Los Angeles Kings to play two pre-season games against the Florida Panthers and the Boston Bruins.
Premier Willing To Pay $7 Million Per Game
While Québec hockey fans will be happy to watch top teams like the Los Angeles Kings play the Florida Panthers and the Boston Bruins at home, they are also concerned about the fact that it will be public that will be funding these 2 pre-season games.
The Premier is reported to be willing to spend between $5 to $7 million for each of the pre-season games and this money will come out of public funding. The Premier is getting a lot of flak because the Montreal Canadiens have reportedly agreed to play both the pre-season games and do it for free.
Premier François Legaul is willing to take the flak and go ahead with the expenditure as he says its time that the people of Québec had their own hockey team. The two pre-season games will take place at Québec City's Videotron Centre and the Premier wants to use the opportunity to showcase that Québec has a world-class arena and convince Commissioner Gary Bettman to move forward with an NHL franchise for Québec.
Québec Solidaire Wants Government To Be Investigated
Québec Solidaire which is an opposing political party has lashed out at the Premier and called the move to invest millions of dollars in public funds in two pre-season NHL games as immoral and unethical. Québec Solidaire has confirmed that they will raise a request for the Auditor General in Québec to launch an investigation into the Premier's decision to spend millions of dollars in public funds.
Québec Solidaire stated that they will push hard for the government to reverse its decision this week as it was wrong for the Premier who loves hockey to use public funds to sponsor hockey games, when these public funds were supposed to be used to fund local communities.