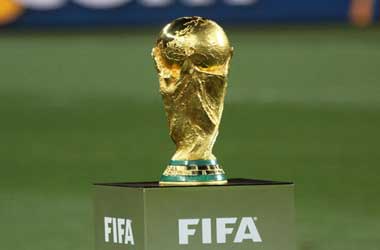 The FIFA World Cup which takes place once in every four years is one of the biggest sporting events in the world and the United Bid Committee has commenced the process for finalizing which city will play host to the 2026 FIFA World Cup.
The committee announced this week that a total of 32 cities across North America, Canada and Mexico have been shortlisted to play host to the 2026 FIFA World Cup. The breakup is as follows: 4 cities in Canada, 3 cities in Mexico and 25 cities in the United States. The four cities shortlisted in Canada are Vancouver (British Columbia), Edmonton (Alberta), Toronto (Ontario) and Montréal (Québec).
The United Bid Committee received applications from 41 cities across North America, Canada and Mexico.
The committee did a thorough review of their applications which included studying the local communities and facilities on offer.
SPORTSNET
In the end, nine cities were dropped from the shortlisting process but will still be considered by the committee as potential Team Base Camps or be used for other events related to the 2026 FIFA World Cup. Some of the cities that did not make the cut include Jacksonville, Florida; San Antonio, Texas; Regina, Saskatchewan and Ottawa, Ontario.
The cities which have been shortlisted will now have to prepare extensive hosting documentation and submit the same to the committee for review. The 32 cities will also have to send representatives to meet with the United Bid Committee in Houston, Texas in November and a working session will be conducted to see what each city has to offer. The selection process for the Official City will take into consideration a number of aspects such as training and stadium facilities, city profile, hotels, accommodation and transport facilities.
In a statement, Gregor Robertson, Mayor of Vancouver said
I'm thrilled Vancouver is shortlisted as a FIFA 2026 World Cup host city. Our Sport Hosting Vancouver partners put together a compelling story that showcases Vancouver's world-class hosting reputation and experience and we would be honoured to welcome the world again in 2026
FIFA will give the host city an 8 year build up period so that they can make the necessary arrangements to host this mega sporting event. FIFA reports show that the 2014 World Cup in Brazil was watched by 3.2 billion on television and the final between Argentina and Germany was watched by 1 billion.