Conor McGregor Denies Punching And Threatening To Drown Woman In Ibiza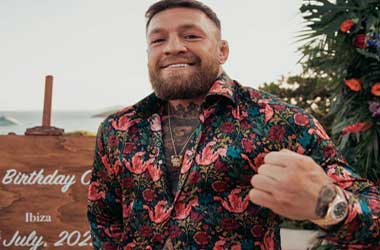 Summary
Conor McGregor is accused of assaulting a woman on his yacht in Ibiza
McGregor's team denies all allegations made by the woman who was his guest
Look at some of McGregor's recent troubles outside the Octagon
Ultima Hora, a Spanish news outlet has reported that MMA Fighter Conor McGregor is facing charges over an alleged assault that took place during his 34th birthday party in Ibiza. The alleged incident took place during the July 15 weekend, where McGregor is accused of kicking and punching a woman who was his guest on his yacht.
McGregor's Guest Files Charges In Ireland
The unknown woman is reported to be a former neighbour of Conor McGregor's. She initially filed charges in Spain, claiming that he kicked her in her stomach, punched her on her chin before threatening to drown her. The woman stated that McGregor acted possessed and she feared for her life, which led her to jump overboard and swim to safety.
The incident was looked into by the Gardia Civi, (national police in Spain) and they cleared McGregor of any wrongdoing. However, the woman has now filed a report in Ireland and as a result the case has now been reopened which has Ultima Hora interested. 
McGregor's team released a statement to address the allegations and denied all of the allegations made by his 'guest'. McGregor last fought in the UFC in July 2021 and ended up losing to Dustin Poirier after breaking his leg.
List of McGregor's Recent Troubles
McGregor has unfortunately made the headlines in recent years not for his accomplishments in the Octagon but for his troubles outside the cage. He was arrested in 2018 in New York after throwing a dolly through a bus window at the Barclays Center and caused injuries to multiple UFC Fighters including Michael Chiesa and Ray Borg.
He made the news in 2019 after allegedly punching an old man in a bar in Ireland after he refused his 'Proper 12' whisky. In the same year, he was also caught on camera smashing a man's phone in Miami and was charged with strong arm robbery.
In 2020, he was accused by a woman of attempted sexual assault in Corsica, allegations which McGregor denied. In 2021, he got into a scuffle with singer Machine Gun Kelly at the VMAs and had to be separated. In the same year, he was accused of allegedly punching an Italian DJ and breaking his nose.