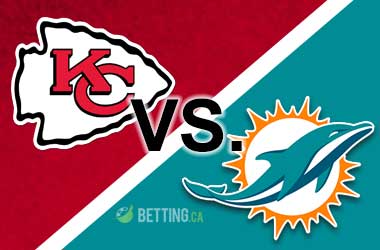 The Kansas City Chiefs will do everything in their on Sunday power to clinch the AFC West this weekend when the Miami Dolphins visit Arrowhead Stadium. The Chiefs have managed to bounce back after a 4 game losing streak thanks to wins against the Chargers and Oakland Raiders. The Miami Dolphins have managed to win two back to back games before losing against the Buffalo Bills last weekend, which resulted in their playoff aspirations coming to an end.
Six days can make a significant difference and that is evident by week 14 results. The Monday night game of the week saw the Patriots upset by the Dolphins 27-20, and the following week saw the Dolphins visiting Buffalo and suffering a 24-16 loss on Sunday. That ended Miami's chances of reaching the playoffs, and at 6-8 the Dolphins will once again see a second non-winning season.
A week after throwing 3 touchdown passes against the Patriots, Jay Cutler, the Dolphins quarterback, failed to throw any touchdowns and suffered multiple interceptions during the second half of the Bills game. The defense also failed to get the job done with Culter getting sacked 3 times and this resulted in Miami rushing only 100 yards, converted only 5 of 16 third downs, and suffered 60 yards in penalties.
NFL
Jay Cutler has certainly underperformed after making a return to replace Ryan Tannehill, who suffered a knee injury during practice earlier this season. After 12 starts with the Dolphins, Cutler has amassed 14 interceptions, 18 touchdowns, 6.4 yards per attempt, and a quarterback rating of 80.6. Cutler has received assistance from wide receiver Jarvis Landry, who with 8 touchdowns this season and 98 catches, he is a mere 12 short of his 2015 franchise record.
Chiefs Leading Offence
With Alex Smith as quarterback, the Chiefs' offense is currently sixth in the ranking's scoring an average of 25.6 point per game. They are fifth with an average of 373.1 yards per game, seventh in passing, and tenth in rushing. Smith is 466 of 316 passes with a total of 3,738 yards, 5 interceptions, and 25 touchdowns. Kareem Hunt, running back for the Chiefs, is currently second in the NFL in rushing yards with 242 attempts that saw 1,201 yards gained with 6 touchdowns.
The Chiefs defense has not been as successful with many seeing it as a disaster for most of the 2017 NFL season. Its ineffectiveness is one of the main reasons why the Chiefs endured an awful 1-6 stretch halfway through the season. Fortunately, cornerback Marcus Peters is outstanding and has a total of 44 tackles, 3 forced fumbles, and 3 interceptions. In Week 15 against the Chargers, Peters managed to intercept 2 passes and returned them for 74 yards combined.
With all things considered, the Chiefs should have this game in the bag on Sunday, and that is the ideal situation for football bettors looking to ramp up wagers in anticipation of the holiday schedule and Super Bowl in February.