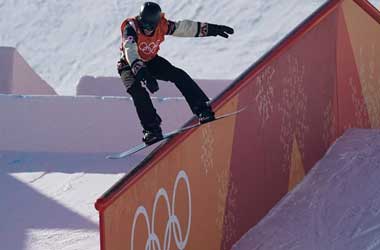 Canadian men are off to a great start in the as snowboarding competition gets underway in Pyeongchang. One of the best runs of the day saw Max Parrot qualifying for the finals on Saturday.
Hailing from Bromont, Que, Parrot scored 87.36 points on his 2nd run and winning the 2nd heat. Mack Morris, who less than a year ago has a backcountry crash that seriously injured the snowboard, was in the top spot until Parrots scored put him down to second place with 86.83 points.
The first heat saw L'Assomption, Quebec's Sebastian Toutant score 78.01 points during his first attempt and North Bay's Tyler Nicholson 79.21 points saw him finish fifth. As the top two heat scores advance for the final, it means Canada will be well-represented with great odds of earning a medal in the Olympic snowboarding competition.
As for the Canadian women, Stoneham, Quebec's Laurie Blouin had a nasty fall during training that will see her being re-evaluated by medical staff. Blouin is the reigning world champion has was training on Friday at the Phoenix Snow Park when landing a double jump her board became stuck in a crack and resulted in the boarder suffering minor injuries from the hard fall.
Other Olympic News
As curling got underway, Kaitlyn Lawes and John Morris are sitting in first in the round robin standings after finishing Switzerland's Martin Rios and Jenny Perrett 7-2 after six ends and seeing the fourth straight win for the duo.
Lawes and Morris were up 6-2 after five ends, and after Perret and Rios saw their rock go out on the last throw, it resulted in the win for Canada after the Swedes called the game.
As for Canada's Olympic hockey hopes, it was announced that Chris Kelly would take on the Captains position for Canada's Pyeongchang Winter Olympic team. Kelly played 833 games in the NHL and was on the Boston Bruins team in 2011 when they won the Stanley Cup.
Last season saw Kelly joining the Senators for 82 games before moving onto the AHL this season and thereby making him eligible for the Olympic roster. Derek Roy, Andrew Ebbett, Derek Roy and Rene Bourque will be rotating alternate captains. Maxim Noreau also will play a leadership role on the team says Hockey Canada but not have an "A" on his jersey.
Team Canada was set to hit the ice for a practice session on Thursday but failed to arrive in time due to their Riga, Latvia flight being delayed. Once landed, it saw the team on a hectic schedule of being outfitted with uniforms and other Olympic gear, checking into the Olympic village, and having pictures taken for media and family. Then the team was off to get a briefing on being precautious due to the outbreak of norovirus and then were off to the rink.
Now that opening ceromonies are concluded , Canada will play Switzerland in its first game on the 15th as they start their quest for a third Olympic Gold medal.