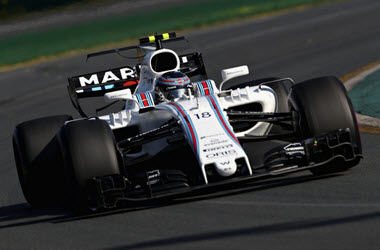 Canadian F1 driver Lance Stroll and Jacques Villeneuve seem once again to be feuding after Stroll had to address comments made by Villeneuve during an interview with Sky Italia on the 31st of March.
The two drivers, one present, one past have a history of feuding, and that seems to once again have reared its ugly head. Jacques Villeneuve made comments about Robert Kubica, a reserve Team Williams driver that he feels he may be trying to sabotage the team with hopes it will see him promoted to the racing grid after dismal performances at the Australian Grand Prix. Sergey Sirotkin's car failed and saw him retiring from the race and Stroll finished in 14th place.
Villeneuve stated to Sky Italia that,
"I find it difficult to classify the situation at Williams. The only thing that could unlock the potential of the car was Kubica, and it is Robert who is the driver who drives the development of the car.
Villeneuve added that he feels Kubica is purposely turning the car so that other drivers have trouble when driving it. He stated the Kubica's dream is to race, not be the third man and that he should not be under-estimated as Villeneuve said he would do that same.
Stroll at first tried to brush off the questions aimed at Villeneuve's comments claiming he was unaware of the interview and eventually commented saying,
"Jacques said last year that I was the worst rookie in F1, and the last time I checked, I got a podium, I jumped from the front row on the grid start (in Italy) and I collected 40 ranking points, three less than my teammate who had 16 seasons of experience. I do not listen anymore to what Jacques has to say.
Adding to his comments regarding Villeneuve, Lance Stroll said that there are priorities he has to deal with and that one is working together with Williams engineers to work out problems with the engine that impacted his racing in Australia.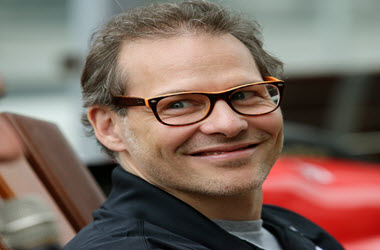 Stroll mentioned that one of the in Australia was his engine converting and that began on the first lap. That caused the car to lose power and that it is critical to fix the problem quickly as issues like it cannot be afforded at a critical time such as the beginning of the season.
Stroll added that to some extent, the car was "impilotable" at certain points but that car issues he preferred to discuss with the team. Stroll and Team Williams hope to see improved results at the Sakhir International Circuit, especially after having to retire after an accident with Carlos Sainz Jr. last year only 13 laps into the race.
The first F1 race of the season was held two weeks ago in Australia. It was Sebastian Vettel taking the checkered flag with Lewis Hamilton coming in second. It is expected that this season will once again see Ferrari and Mercedes battling it out for the Championship, both for drivers and constructors. However, teams such as Williams are hoping new rules will help level the field as the season progresses.