Canada's 2022 World Juniors Roster Unveiled After Changes To The Lineup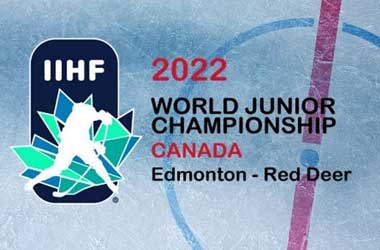 Summary
Hockey Canada recently unveiled its roster for the 2022 World Juniors
Several players who were part of the old roster have been replaced
North Vancouver teen Connor Bedard has been selected as a forward
Hockey Canada has just released its final roster for the 2022 World Junior Championship which kicks off next week.
The annual event was originally scheduled to run from December 25, 2021 to January 5, 2022, but organizers were forced to cancel the tournament after several players tested positive for COVID-19. It will now take place from August 9-20 in the city of Edmonton in Alberta.
Connor Bedard To Play as Forward
Hockey Canada made some changes to the lineup, dropping several players who were previously included in the roster, such as Mavrik Bourque, Cole Perfetti, Shane Wright, Jake Neighbours, Owen Power, Kaiden Guhle, Xavier Bourgault, and Dylan Guenther. 
Headlining the team is 17-year-old Connor Bedard of the Western Hockey League's Regina Pats who scored four goals against Austria back in December before the event was canceled. In doing so, he became just the sixth player to score four goals in World Juniors history.
The entire roster is comprised of three goaltenders, 14 forwards, and eight defensemen who were chosen by Hockey Canada's director of player personnel Alan Millar. He was assisted in the selection process by senior vice-president of hockey operations Scott Salmond and under-20 lead for the Program of Excellence management group James Boyd.
The Canadian Hockey team will play under Group A alongside Finland, Slovakia, Latvia, and the Czech Republic, while Group B consists of Switzerland, Sweden, Germany, Austria, and the United States. Russia was originally part of the tournament but was not invited this time owing to its ongoing invasion of Ukraine. 
Team Canada – Full Roster
Below is the complete list of the 25 players who will travel to Edmonton to represent Canada in the World Juniors.
The Goaltenders consist of Dylan Garand – Kamloops (WHL), Brett Brochu – London (OHL) and Sebastian Cossa – Edmonton (WHL). The defense will be made up of Jack Thompson – Sault Ste. Marie (OHL), Ryan O'Rourke – Sault Ste. Marie (OHL), Donovan Sebrango – Grand Rapids (AHL), Daemon Hunt – Moose Jaw (WHL), Lukas Cormier – Charlottetown (QMJHL), Ronan Seeley – Everett (WHL), Olen Zellweger – Everett (WHL) and Carson Lambos – Winnipeg (WHL).
The list of forwards that have made the cut includes Conor Bedard – Regina (WHL), Mason McTavish – Hamilton (OHL), Elliot Desnoyers – Halifax (QMJHL), Kent Johnson – Columbus (NHL), Logan Stankoven – Kamloops (WHL), Riley Kidney – A-Bathurst (QMJHL), Ridly Greig – Brandon (WHL), Will Cuylle – Windsor (OHL), William Dufour – Saint John (QMJHL), Brennan Othmann – Flint (OHL), Zack Ostapchuk – Vancouver (WHL), Joshua Roy – Sherbrooke (QMJHL), Tyson Foerster – Barrie (OHL) and Nathan Gaucher – Quebec (QMJHL).