Canada Soccer Have Big Shoes To Fill After Head Coach Leaves To Join Toronto F.C.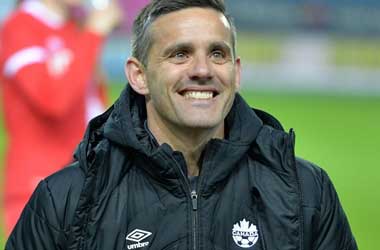 Summary
Canada Soccer will now have to look for a replacement head coach after John Herdman resigned
Herdman decided to take up a new role with Toronto F.C. and not lead Canada to the 2026 FIFA World Cup
Herdman shed more insight as to why he decided to leave his role as Canada's national coach
John Herdman received a lot of praise when he helped Canada qualify for the 2022 FIFA World Cup after 36 years.
Canada Soccer was happy with Herdman and entrusted him with the responsibility of leading Canada to the 2026 FIFA World Cup which is being co-hosted by Canada, United States and Mexico.
Herdman Steps Down To Join Toronto F.C
Canada Soccer surprised a lot of soccer fans in the country when it announced earlier this week that John Herdman had decided to resign from his post as head coach. Herdman who had 3 more years left on his contract decided to walk away and take up a new role with Toronto F.C. (TFC).
There were a lot of questions raised because on paper it looked like a great opportunity for Herdman to continue to work with the men's national team and lead them in the 2026 FIFA World Cup, especially since Canada is one of the co-hosts. Instead, Herdman decided to walk away and take up a role with TFC who have lost their last 10 consecutive games. 
Soccer coaches around the world would love the opportunity to coach a national team and play at the FIFA World Cup but Herdman chose to do the opposite. 
Herdman Opens Up On His Decision To Resign
It is no secret that Canada Soccer continues to have major differences with its men's and women's national teams. The on-going drama and tension between Canada Soccer and the players are likely to have pushed Herdman to move on.
In a statement, Herdman said
I've got great memories with (the men's) team. You go through highs and lows, as every coach does," he said. "It's been a challenging experience, and time with that group for reasons a lot out of their control, potentially even out of the control of the coaching team. You know, a lot of impacts that you deal with that have got nothing to do with X's and O's or positional selections or unit relationships or even coach-player relationships. There's been a lot of, I'd say, noise that you've had to deal with.
Herdman is set to join TFC and begin his duties from Oct 1!