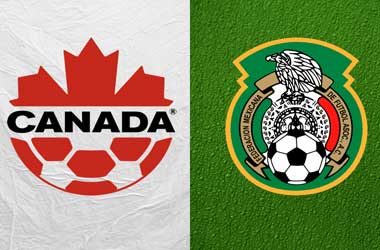 The art of international football allows for countries to come up against each other and test themselves on the biggest stages imaginable. The one true stage that every player and team aims for is the World Cup, but when you put that to one side for just a moment, you soon realise there is a whole host of other tournaments out there to cut your teeth on. One such tournament is the Gold Cup, which allows for the Americas to take to the stage.
Things have already gotten underway with a series of intriguing games, although some fans are a bit thrown off by the stark contrast in quality between the bigger nations and the smaller nations. There's always room for an upset or two, of course, but for the most part, it feels like things are a little bit paint by numbers up until the knockout stages.
Can they do it?
With that being said, it feels as if we're on the verge of getting our first 'big' game of the tournament in the form of the upcoming encounter between Mexico and Canada (as reported by MLS Soccer). The two nations were both able to get off to a winning start in their respective campaigns, but the real test of their ability is almost certainly going to come in this game. CBC is getting excited about the possibility of Canada rising up through the ranks of world football, whereas the Mexicans are probably already looking ahead to the 2022 FIFA World Cup as they continue to try and break their Round of 16 curse.
Mexico are quite clearly going to be the favourites to take home the win here, but just imagine what it'd do for the confidence of the Great White North if they were able to pull off some kind of upset. We aren't convinced that it's going to happen and we're not sure they're even going to come close, but that's the beauty of this sport.
Looking forward
We can already see the wheels turning from Canada in the wake of the 2026 FIFA World Cup host announcement, because as we all know, Canada and Mexico will be working together alongside the United States in order to put on the tournament in just seven years time. That sounds like quite a while but it really isn't, and it actually doesn't give the nations much time to prepare and grow.
For Mexico that isn't much of a problem because they're a near-elite level side, but the same cannot be said of Canada. They've been picking up some big wins (from a numbers standpoint) over lesser teams, but that isn't going to mean a thing if they can't successfully make the step up in competition.
It's not going to happen overnight for them but this game is a massive test, and it will give us a good idea of how things are progressing. The Gold Cup is a really fun tournament to watch if you give it a chance, and we wouldn't be at all surprised if this wound up being a showstealer.