Bets On UFC Fights Stopped Over Integrity Concerns By The AGCO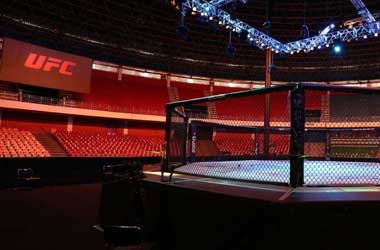 Summary
MMA fans in Ontario will no longer be allowed to bet on UFC fights
The AGCO issued a ban on placing UFC bets over integrity concerns
UFC fighters and a coach have come under the scanner in recent weeks
Mixed Martial Arts (MMA) is the fastest growing sport in the world and the Ultimate Fighting Championship (UFC) is the premier MMA organization in the world. The UFC tends to run around three Fight Night shows and one pay per view card during each weekend of every month.
This gives MMA fans regular entertainment on the weekend and also allows MMA punters around the world to bet regularly on UFC fight cards which tend to have upwards of 10 fights on each card.
Ontario Puts A Halt To UFC Betting
MMA punters in Ontario will no longer be allowed to bet on any UFC fights going forward after the Alcohol and Gaming Commission of Ontario (AGCO) confirmed on Dec 1 that it had instructed all licensed sportsbooks to stop offering UFC betting action. The AGCO is the gaming regulator for Ontario and expressed concerns over UFC betting action as the UFC did not comply with the betting integrity requirements enforced by it.
These betting integrity requirements are put in place to ensure the integrity of live sports betting and avoid any malpractices in determining the outcome of a match/fight. The AGCO said the UFC does not prevent insiders from betting on UFC fights as coaches, fighters, managers, corner men and medical professionals are allowed to bet on fights. This allows them to have inside information on the fights that the general public do not have, giving them an unfair advantage.
The UFC decided in October to stop fighters and their gyms from betting on their fights directly after receiving instructions from U.S gaming regulators. However, the AGCO expects more regulations on the UFC to stop all fighters and corners from betting on UFC events.
The AGCO said that it will continue to work with the UFC, iGaming Ontario and Ontario Lottery and Gaming Commission to ensure that the UFC meets all of the AGCO's compliance requirements before lifting the ban on UFC betting in Ontario.
Nevada and New Jersey Also Flag UFC Fights
The Nevada gaming commission also flagged a recent fight between Darrick Minner and Shayilan Nuerdanbieke on Nov 5 for suspicious activity while the New Jersey Gaming Regulator has placed head coach James Krausse under investigation over his betting activity.