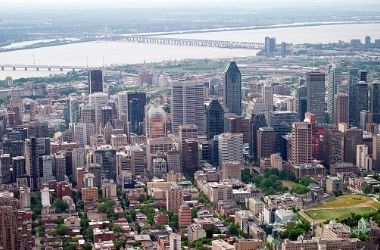 "Predictably, a whole bunch of people missed the point behind Major League Baseball approving the idea of the Tampa Bay Rays exploring a split-cities concept with Montreal that would see the club play games in new facilities built in each city.
It's not going to happen unless a strong economic case can be made to a wide range of constituents, including a Major League Baseball Players Association that, come to think of it, showed in its most recent round of negotiations that it seemed more interested in creature comforts than wider financial issues. Hard to see how any group that would view ensuring they each have an open seat beside them on a bus as a bargaining chip would go for the inconvenience of living in two cities.
Off to the races
Never mind how long the Rays lease is at Tropicana Field, or the idea that the Rays are precluded from talking to other cities about playing home games outside of the Trop until 2027. This has become a real estate and political story, with Rays principal owner Stuart Sternberg shifting focus to the value of the land on which the Trop now stands after the failure of a bid to build in the eastern part of Tampa in everybody's preferred Ybor City location."
Those words come from Sportsnet, but as reported by The Weather Network and just about everyone else, you'll do well to stop the hype train that comes along with the latest news about baseball potentially coming back to Canada. The Great White North has been waiting for this news ever since the Expos were taken away from the beloved city of Montreal, and there's no point in pretending like they haven't been waiting on a development like this every day since. This sport holds a special, special place in the hearts of these fans, and always will.
One step beyond
Is it realistic to expect that the Expos will come back within the next few years? Probably not, but why not dream? Dreaming in sports is half of the fun, and that's especially true when it comes to the Canadian fans. The Toronto Raptors championship win has only strengthened the idea that the nation can continue to try and take over the big four North American sports, and that's a wonderful position to be in. Competition is healthy, after all.
Nobody knows which direction this is going to go in next, but Tampa fans can't really be all too upset by this latest development. They haven't been coming out in their numbers enough as of late, and it seems like the MLB is finally starting to take notice.
Baseball needs an injection of life, in our opinion, and we'd like to think that Montreal can serve as a big part of that. They want to compete with the other big leagues in a big way, and while it's going to take a lot more than a relocation or a potential expansion, you can't pretend like this isn't incredibly exciting news.