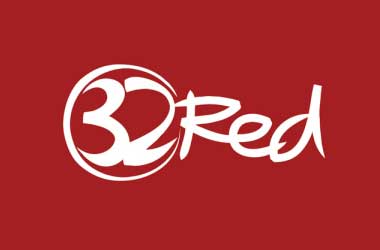 It is always good to see any company increasing their sponsorship of the Horse Racing industry, and Word has just reach us that 32Red has just announced that in a few days time they will be sponsoring more and more race meetings in the UK!
This very large an successful online gambling company who own and operated everything from an online casino to poker sites and bingo sites, will now be sponsoring many All Weather races held at various racecourses in the UK.
32Red have always have a large presence at race courses in the UK and you can often see their bill boards in the background during live race meetings, and thanks to this brand new sponsorship deal which beings in a few days on November the 26th, then you will soon be seeing a lot more of them!
The All Weather meetings offer, as their name suggests race meetings which take place no matter what the weather and there are several major races making up these meetings, and as such, with 32Red offering their own online betting site then you will find a wide range of betting markets on offer with possible a few additional bonus offers during their sponsored races!
Whilst 32Red cater for punters from many different countries, they have acquired a full gambling and betting license in each jurisdiction they offer live betting services to, it is the UK where they have been having the largest number of customer from, and as such it is hoped the 32Red brand gets even better known once this campaign gets underway.
If you have never played at any of the many different 32Red owned and operated gaming sites then we would suggest you consider doing so as soon as possible for their have a wide range of generous sing up bonuses which all new players can available themselves of.
However if you have a passions for sports betting whether that is horseracing or indeed any other types of Sportsbetting then do checkout their daily betting markets as they are often offering some of the best odds in the business.
All 32Red sites have been granted a fully remote gaming license which has been issued Gibraltar and thanks to their award winning customer support team and their rapid winning payouts you are going to be very hard pressed to find another online gambling company at which to bet than 32Red!