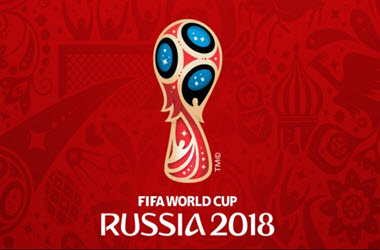 Another stage of the World Cup has come and go, and with it comes those who won and advanced, and those they live to try again another day. This year's tournament has been an eventful one that has seen those expected to advance falter, and those not expected to come along and advance.
With Russia as the host nation, their performance was one of this year's highlights after entering ranked 70 and not expected to go far, they went to the quarter-finals and surprised many. Others that exited the tournament included Germany, Portugal and Brazil.
What is left is four nations, all hoping to make the final two for their chance to bring home the championships. With the final slated to take place on the 15th, World Cup fever is alive and well for France, Belgium, England and Croatia.
Let's take a look at how the four remaining teams ran and how they did in the previous stages.
1) France
France has a solid performance during its quarter-final match against Uruguay. France won the game with a 2-0 shutout and gave their pre-tournament ranking of 7th some authority. France was also successful in their round of 16 game against Argentina thanks to a strong defensive lineup that has been able to, for the most part, shut down most attackers. They also have a strong mid-field with N'Golo Kante and Paul Pogba being seen as the best in the tournament.
France is ranked high to defeat Belgium and advance to the finals.
2) Belgium
Belgium has played well during its quarter-final match again Brazil defeating a team many anticipated would make it to the semi-finals. However, Belgium came into the tournament ranked third and with management willing to take risks, they have proven to be a viable contender to play against. Instrumental in their wins came with the additions of Nacer Chadli and Marouane Fellaini to the starting lineup, and this allowed them to overpower the Brazilians in the midfield.
Belgium has a battle ahead of them when facing France on Saturday. With both teams strong and talented, which will come away with the win is hard to call.
3) England
England has been one of the surprises in this year's tournament. After decimating Panama 6-0 in the group stage, they went on to lose against Belgium but were victorious against Sweden with another shutout to their tournament record. Ranked 12th, England has been consistently scoring goals and has earned its right to play in the semi-finals. However, the face Croatia, a strong team that has surprised those who thought they would falter during the quarter-finals and would have if not for a win in the shootout stage.
England has a young, fast and powerful team of young players and a mix of senior players – this one will come down to the wire.
4) Croatia
Croatia has had an impressive run at this year's World Cup. Ranked 20th, they are not favoured to win against England, but England's favour is not a large one. Croatia managed to defeat Nigeria, Iceland and Argentina in the group stage, and during the round of 16, earned a draw against Denmark. After defeating Russia in the quarter-finals, they have as good of a chance as any of going to the finals.
With semi-final action set to begin on Saturday with France and Belgium, punters are keen on getting bets in while the odds are still favourable. A favourite of betting.ca is Spin Palace Sports for favourable odds and world cup betting promotions – so why not take a look at what they have in store for Canadian punters looking to get in on World Cup action – with the semi-finals only days away, it is not too late.