Latest Prediction For The 2019 Women's British Open With Odds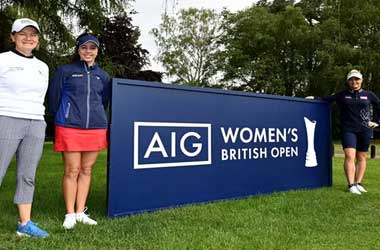 The 2019 Women's British Open is set to begin on August 1st at the Woburn Golf & Country Club in the United Kingdom. This year has seen a sponsorship change, its first in twelve years after AIG took over from Ricoh.
It also saw a substantial increase in the available purse being offered, and while this has been consistent throughout the year on the Women's tour, the 40% added will see its winner taking home $675,000.
The course at Woburn is one many of the golfing elite will be challenged b due to its mixed woodland.
It certainly is expected to test the best, and that includes the 2018 defending champion, UK's own Georgia Hall, who surprisingly is well down in the pack of those expected to perform well at this year's tournament.
Best Online Sportsbooks To Bet On The 2019 Women's British Open

There is little doubt that the British Open holds a certain level of prestige and its list of entered players include the who's who of ladies golf. Yet, as with any tournament, there are some that stand out above the rest. This year that is Ariya Jutanugarn and South Koreans Jin Young Ko and So Yeon Ryu. Each are being favoured with bookmakers taking action on the Women's British Open and to help with your picks, we take a closer look at each.
Top Three Contenders
Ariya Jutanugarn
Odds to win: +1000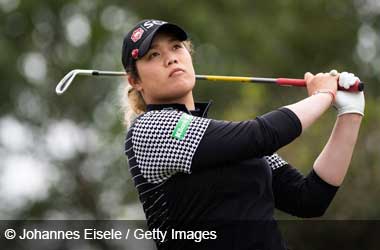 Ariya Jutanugarn is favoured to win going into the Women's British Open, and with 62 top ten finishes and ten victories, it is not hard to see why. Ranked 6th in the world, Jutanugarn placed runner up at the Thornberry Creek Classic and has had three top-five finishes this season, with one of of those coming at last week's Evian Championship in France.
While she has not won an event this year, she has under her belt two majors, took home the British Open trophy in 2016, and amassed lifetime earnings of $8,190,645. She has a driving accuracy of 72.29% and is ranked second in the world for birdies and eagles.
Jin Young Ko
Odds to win: +1400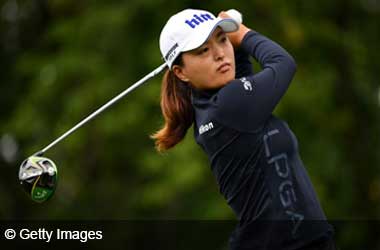 Jin Young Ko began making a name for herself in the world of golf. Having won ten events while playing in the LPGA Korean Tour before turning professional in 2013, she needed only two years before to place second in the 2015 British Open.
Since joining the LPGA Tour in 2018, Young Ko she has risen to a Rolex ranking of no. 1 after winning this year's Evian Championship Young Ko won the ANA Inspiration and this year's Bank of Hope Founders Cup. She also had a second place finish at the ISPA Handa Women's Australian Open and the Dow Great Lakes Bay Invitational.
Amassing lifetime earnings of $3,142,827 and at 24, she has a driving accuracy of 80.24%, has scored 237 birdies, five eagles and is sitting in first for being named Rolex Player of the Year.
So Yeon Ryu
Odds to win: +1800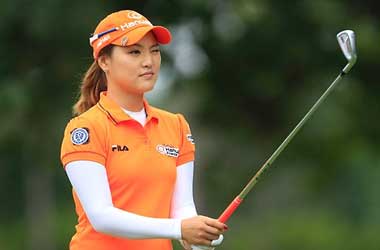 So Yeon Ryu may not be an internationally known name in the world of golf, but she should be after having won two majors and six wins total on the LPGA Tour. The includes the 2011 U.S Women's Open, the Jamie Farr Toledo Classic in 2012, the Canadian Pacific Women's Open in 2014, the 2017 ANA Inspiration and the 2018 Meijer LPGA Classic.
Helping fuel expectations leading into the Women's British Open is the fact in each of her seven years playing on the LPGA Tour, she has earned over $1 million and to date, has earned $10,693,096, and that is not achieved without the skills needed to win.
Dark Horse: Brooke Henderson
Odds to win: +2800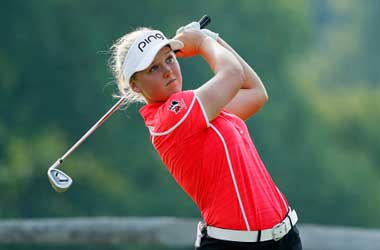 Brooke Henderson may be well down on the list of contenders expected to place in the top 10 at this year's British Open, but this is a lady that should never be written off. With a Rolex Rank of 7, Henderson has had a fantastic season so far with wins at the Meijer LPGA Classic for Simply Give and LOTTE Championship.
Her stats tell the story with her driving accuracy at 71.75%, she has an average driving distance of 275.47 yards and has year to date, racked up eight eagles and 253 birdies. This is a golfer who doesn't quit and placing a bet on her to win could result in a substantial payday.
Our Prediction
While bookmakers are placing the best odds on Ariya Jutanugarn, in our humble opinion, Jin Young Ko is one who we think will be the ultimate winner. Her stats speak for themselves as does her steely determination.