United States Grand Prix 2021 Betting Preview & Latest Odds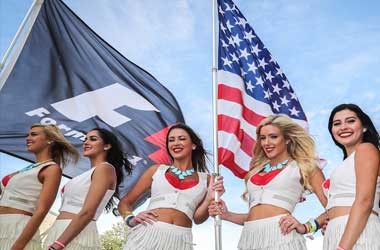 Formula One returns to North America on October 24th for the United Stand Grand Prix. It'll be hosted at COTA (Circuit of the Americas) in Texas, where supporters will watch as Lewis Hamilton & Max Verstappen battle for the Formula One Championship. It'll be the objective of Mercedes-AMG Petronas to regain Hamilton's lead over the standings, as Verstappen took first position in the Driver's Championship after the Turkish Grand Prix.
Max Verstappen showed his maturity and experience in Formula One after racing from 20th to 2nd place at the Turkish Grand Prix. He'd place higher than Lewis Hamilton, who crossed the finish line in 5th.
That unfortunate result followed Mercedes-AMG Petronas determined Hamilton needed to pit for new intermediate tires. That decision proved unfavorable for Lewis, but Valtteri Bottas would lead Mercedes to another podium victory. It'd mark Bottas's first win in Formula One since the 2020 Russian GP.
Best Sports Betting Sites to bet on the US 2021 GP
Now, Verstappen maintains six points over Hamilton in the Driver's Championship. But Mercedes is the favorite constructor to stand victorious at Circuit of the Americas. Why? Because 2014, 2015, 2016, 2017, and 2019 all witnessed Mercedes winning at COTA.
The sole instance of Red Bull Racing winning the USGP was in 2013 with Sebastian Vettel. As such, Max Verstappen has notable challenges this upcoming weekend. This young competitor hasn't won on North America soil beforehand. Therefore, F1 Experts wonder if Verstappen can keep Hamilton at bay.
Drivers to Watch
* Odds have been provided by 888sport and are accurate as of 21/10/2021
The United States Grand Prix has 56 Laps that compose of 308.5 Kilometers. There are twenty turns divided between three sectors & two DRS Zones. Verstappen & Hamilton will utilize the track limits to their advantage, as they'll hope to enter the DRS Zones with superior launches.
Depending on how close these rivals are, there'll be slipstreams found in Turn 1, Turn 11, and Turn 12. These slipstreams could create favorable moments for either driver to take the lead. However, scattered showers are expected in Texas on October 24th. Verstappen is known to perform better than Hamilton in the rain. As such, unexpected outcomes in the US Grand Prix could come from the weather.
Lewis Hamilton
Odds to win: -120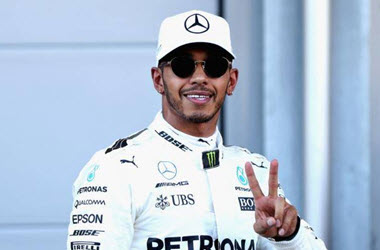 Historically speaking, Lewis Hamilton has reached the podium more than any other F1 Driver. That's why bookmakers have favoured Hamilton to defeat Verstappen.
Though he'd place 2nd in 2019, Lewis won the United States Grand Prix on four consecutive occasions. But Hamilton who started the Turkish Grand Prix in 11th has made unfounded mistakes throughout the 2021 Formula One Season. Pressure from Max Verstappen could cause Lewis to underperform. Moreover, weather systems indicate scattered showers on Sunday. That'll benefit Red Bull Racing but not Mercedes.
Max Verstappen
Odds to win: +150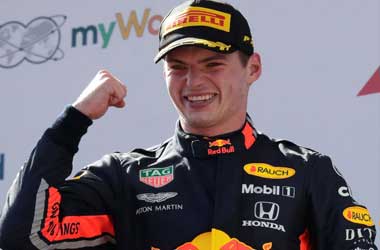 Championship-level performances were shown by Max Verstappen at the Turkish Grand Prix. He drove from P20 to P2 after taking an engine penalty. Nobody had anticipated Verstappen would reach podium positions in Turkey. However, the Dutchmen would surprise his teammates & supporters by reaching higher placements than Lewis Hamilton.
This enabled Verstappen to regain first on the F1 Drivers Championship. Moreover, Red Bull Racing didn't anticipate the RB16 would have the pace needed to acquire top positions in Turkey. That means their vehicle is performing better than expected, which could break the shielded efforts of Lewis Hamilton.
Valtteri Bottas
Odds to win: +1100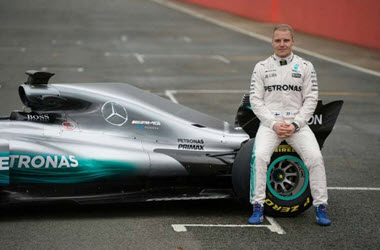 Sportsbooks have improved the Odds to Win for Valtteri Bottas, who acquired his first win in Formula One since the 2020 Russian Grand Prix. But most sportsbooks are forgetting that Valtteri Bottas took victory over the United States Grand Prix.
As such, bookmakers could be providing bettors an opportunity to trigger $1000+ in payouts. Why? Because Valtteri Bottas could maintain back-to-back victories at COTA. That'd mean Bottas taking first for two consecutive weekends. It'd show that Mercedes AMG-Petronas were wrong to recontract Bottas to Alfa Romeo Racing.
Dark Horse Pick: Sergio Perez
Odds to win: +1800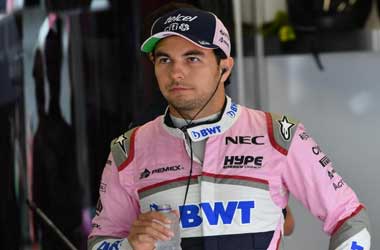 Mexico's Sergio Perez has maintained one of his best F1 Campaigns to date. Now driving for Red Bull Racing, Sergio continues to perform beyond the expectations of Christian Horner. There have been instances where Perez has outperformed Verstappen, Hamilton, and Bottas in 2021.
But nobody has provided Sergio additional upgrades onto his vehicle and this has prompted unfortunate circumstances onto Perez's Season, such as Sergio's RB16 not starting at the Dutch Grand Prix. This caused an unwanted pitlane start from Perez. None the less, the Mexican-born driver would place 8th after an unfortunate start. Sergio Perez hasn't another Grand Prix closer to his home than COTA. Therefore, Perez likely aspires of winning the United States Grand Prix.
Other Odds
Charles Leclerc (+4000)
Lando Norris (+4000)
Carlos Sainz (+6600)
Daniel Ricciardo (+10000)
George Russell (+10000)
Pierre Gasly (+10000)
Our Verdict
The US Grand Prix will make notable differences over the Constructor's and Drivers Championship. Under the impression that Verstappen takes victory, Lewis Hamilton could have -25+ over his rival. That'd almost cement the 2021 Championship for Verstappen. However, it'll take Hamilton two consecutive wins to have the same affect on Max. For now, the battle rages onwards between two iconic drivers.