UFC 243 Betting Odds & Predictions For Whittaker vs. Adesanya Fight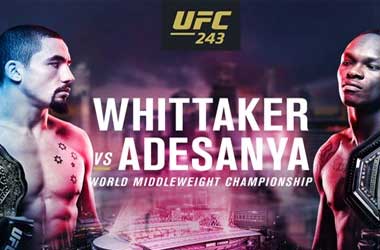 UFC 243 is heading to sunny Melbourne, Australia at the Marvel Stadium on Saturday (Canadian Time) for what is expected to be an epic battle between Robert Whittaker and Israel Adesanya as the two fight it out in a middleweight title unification fight.
There are few who argue that Whittaker is underappreciated, and while the UFC has done their part is giving him the chances he needs to draw attention, they did less than worthy job promoting those fights.
Whittaker, who has sustained a number of injuries in his last three fights, will be stepping into the octagon for the fourth time since UFC 225 and that is impacting the odds that are for the most part pretty even.
Israel Adesanya is the real deal but remains a relative unknown, yet that could change on Saturday with a win over Whittaker. The Nigerian based fighter has more fights under his belt in the last 14 months and will either show fatigue or prove staying in the fight pays dividends.
While the card is filled with some other notables, let's take a look at the two main fights, that between Whittaker and Adesanya and the other, between Al Iaquinta and Dan Hooker.
Best Online Sportsbooks To Bet On UFC243
#1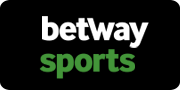 Bonus Offer
100% UP TO CAD 200
Canadian players accepted
#2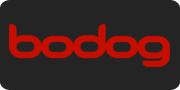 Bonus Offer
100% UPTO CAD 200
Canadian players accepted
#3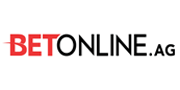 Bonus Offer
50% UPTO CAD 2500
Canadian players accepted
#4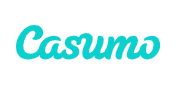 Bonus Offer
100% UPTO C$250
Canadian players accepted
#5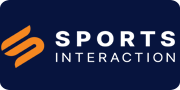 Bonus Offer
100% UPTO CAD 125
Canadian players accepted
KangFilms
* Odds have been provided by Bodog and are accurate as of 01/10/2019
UFC243 Fight Analysis
Robert Whittaker vs. Israel Adesanya
Odds to win: Robert Whittaker -110 / Israel Adesanya – 120
Middleweight champion Robert Whittaker, the current Middleweight champion weighs in at 185 pounds and has a 73.5 reach, a full 6.5 inches shorter than Adesanya. At 28, he is two years younger than Israel Adesanya and has had a rough ride since he won the Middleweight title and was due at UFC 234 to defend his title against Kelvin Gastelum however pulled out due to suffering a hernia.
His one fight in 2018 against Yoel Romero ended in a spilt decision and beyond that, has won his last nine allowing him to climb the ranks undefeated. Whittaker, who is the hometown favourite and ranked the 9th best fighter in the world, has black belts in Goju-Ryu karate and Hapkido and also is a Brazilian jiu-jitsu brown belt.
Israel Adesanya who was slated to fill in for Whittaker after he pulled out of his fight against Kelvin Gastelum, but after being bumped to headline a fight at UFC 234 against Anderson Silva, one he won. The bout between Adesanya and Gastelum left many calling for it to win Fight of the Year honours, and it also was one that saw Adesanya winning by unanimous decision and taking over the UFC middleweight champion for the interim. To date, Adesanya has yet to be defeated and at 6 feet, 4 inches and an 80 inch reach, he is a Brazilian jiu-jitsu blue belt and an experienced kickboxer with a 75-5-1 record. He currently sits 14th in the pound for pound rankings.
Our Prediction:Israel Adesanya by Knockout
Al Iaquinta vs Dan Hooker
Odds to win: Al Iaquinta +135 / Dan Hooker -165
Last year was a big year for Al Iaquinta in the UFC. At 32, the seasoned fighter won all of his fights in 2018, then after a series of events, was given 24 hours to prepare for a title fight against Khabib Nurmagomedov, one that went the distance but one he lost to a unanimous decision. His last fight in May of this year against Cerrone was another loss. Also by unanimous decision and that him as the underdog going into UFC 243.
At 5 feet, 10 inches, 155 lbs and a 70 inch reach, the native of New York began fighting in the MMA in 2009 and has racked up 14 wins and 5 losses with one draw. He is a Brazilian jiu-jitsu purple belt, is currently the 6th pound for pound lightweight in the UFC and is coached by Matt Serra and Ray Longo.
After losing to Edson Barboza after winning his four previous fights, Dan Hooker's last fight earned him a bonus as the performance of the night after he knocked out James Vick in the first round during UFC 239 in San Antonio, Texas.
Known as "The Hangman", he is 29 years old, stands 6 feet tall and has a 75 inch reach, five more than Iaquinta. Born in New Zealand, he trains in Auckland, is a Brazilian jiu-jitsu blue belt and ranked 15th overall in the lightweight division.
Our Prediction:Dan Hooker to win by unanimous decision