Qatar Grand Prix 2021 Betting Preview & Latest Odds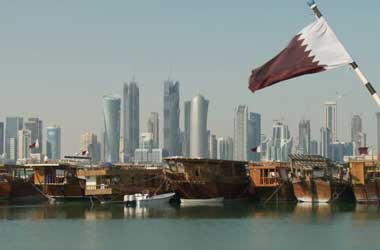 Three races remain within the 2021 Formula One Season, with each Grand Prix being held within the Middle East. Qatar will maintain their inaugural race on November 21st, with the Losail International Circuit hosting this Grand Prix.
Competitors like Lewis Hamilton and Max Verstappen will battle across sixteen corners & 5.38km of freshly surfaced tarmac. This could play into favor for Mercedes or Red Bull, with analysts unaware of who'll come out on top.
After the Mexican Grand Prix, most believed that Max Verstappen would retain his Championship lead and defeat Lewis Hamilton.
Those expectations changed after Mercedes AMG-Petronas faced grid penalties and won the Brazilian Grand Prix. That'd be because straight-line speeds indicated by Mercedes are beyond that of Red Bull. As such, bookmakers & supporters are questioning if Verstappen can retain his lead over Lewis Hamilton.
Best Sports Betting Sites to bet on the Qatar 2021 GP
Lewis Hamilton was penalized by twenty-five positions on the grid throughout the Interlagos Sprint Race & Brazilian Grand Prix. Hamilton managed to overcome those penalties and reached first position. For Hamilton's supporters, it'll be remembered as an iconic race that defined his career.
But straight-line advantages indicated by Mercedes suggest that Lewis will win the Qatar, Saudi Arabian and Abu Dhabi Grand Prix's. This means an 8th Championship is possible for Lewis Hamilton.
WTF1
Drivers to Watch
* Odds have been provided by Betway Sports and are accurate as of 21/10/2021
Winning the Brazilian Grand Prix marked Lewis Hamilton's first victory since the Russian Grand Prix in September. Moreover, it's the second podium that saw Hamilton standing in first position since the summer break.
But an additional three Grand Prix's could be won between November 21st and December 12st. Regardless of what happens between Verstappen and Hamilton, supports worldwide have adored the fierce battles between these iconic drivers.
Lewis Hamilton
Odds to win: -150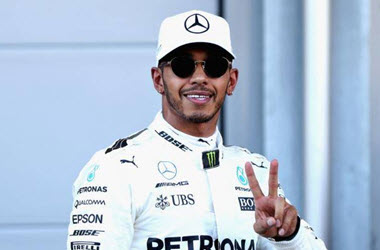 Having won the Brazilian Grand Prix, bookmakers have positioned Lewis Hamilton to win the Qatar Grand Prix.
However, there aren't any historical information bookmakers can reference for this race, as Formula One hasn't competed in Qatar to date.
That could mean bookmakers are incorrect about their assessments & that Verstappen defeats Hamilton in Qatar.
But straight-line advantages seen with Mercedes indicates otherwise. Therefore, bettors should favour Hamilton for the top podium placement.
Max Verstappen
Odds to win: +150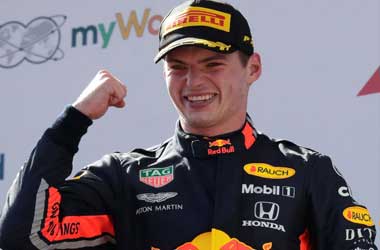 Fourteen points separate Max Verstappen and Lewis Hamilton in the 2021 F1 Driver Standings.
Differences between these drivers throughout the season have been minimal. However, Verstappen has maintained better results with more consistent drives than Hamilton.
When you factor that into consideration, opportune moments throughout the Qatar Grand Prix could witness Verstappen taking the lead.
If Verstappen were to defeat Hamilton on November 21st, he would cement his victory over the 2021 F1 Drivers Championship.
Valtteri Bottas
Odds to win: +1400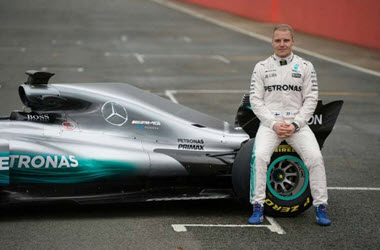 Announcements were issued recently that Valtteri Bottas wouldn't compete for Mercedes AMG-Petronas after the 2021 Season. Instead, Mercedes has elected to employ George Russel for 2022. This has resulted in Bottas changing his mentality & driving style with Mercedes.
For example, abort messages informing Valtteri to avoid the fastest lap have been ignored. That means Bottas isn't drastically assisting in Hamilton winning the Championship. As such, Valtteri has become an unfavourable driver for bookmakers.
The opportunities for Bottas to acquire another podium victory with Mercedes is dwindling downwards with each Grand Prix. Therefore, bettors shouldn't anticipate that Bottas will stand victorious over the Qatar GP.
Dark Horse Pick: Sergio Perez
Odds to win: +1600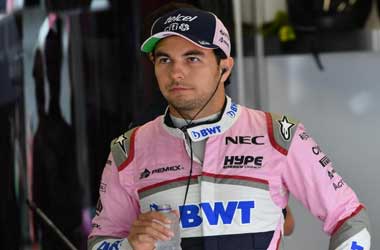 There hasn't been another driver throughout the 2021 Formula One Season that's been more helpful than Sergio Perez. Each Grand Prix has witnessed Perez assisting Verstappen in some manner. Thanks to Sergio's team participation, Verstappen has been capable of building a points gap between himself and Hamilton.
Therefore, all indications show that Perez will be utilized for defensive purposes & won't likely win an upcoming Grand Prix in the Middle East. But Perez has surprised his supporters beforehand. Could Qatar follow a similar pattern?
Other Odds
Charles Leclerc (+5000)
Carlos Sainz (+6600)
Lando Norris (+6600)
Daniel Ricciardo (+10000)
Pierre Gasly (+10000)
Esteban Ocon (+25000)
Fernando Alonso (+25000)
Sebastian Vettel (+25000)
Our Verdict
Statistically speaking, Lewis Hamilton is primed to win the Qatar Grand Prix. It will be challenging for Red Bull Racing to match Mercedes's pace advantage at the Middle East circuit. But circumstances could change throughout the races, and Verstappen could find himself leading. As such, we'd recommend wagering exclusively on Lewis Hamilton or Max Verstappen for the upcoming race.