Super Bowl LV: Chiefs vs. Buccaneers Odds & Predictions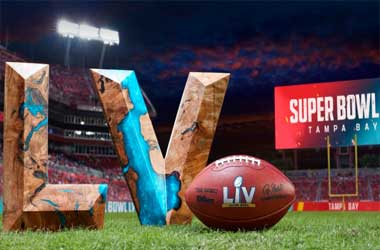 After a NFL season filled with highs and lows, one that will go down in history due to the restrictions caused by the COVID-19 pandemic and the absence of fans, the end is in sight.
This comes after last weekend where the NFL Conference Championship Games saw the Tampa Bay Buccaneers successful in their bid to defeat the Green Bay Packers and the Kansas City Chiefs did likewise against the Buffalo Bills.
Just as unusual is Tampa Bay will be entered into the history books on February 7th as the only team ever to head to the Super Bowl and fight for the title against the Kansas City Chiefs in their home stadium.
Once again, after the unexpected decision by Tom Brady to agree to a two year contract with the Buccaneers, the six time Super Bowl champ, will make his tenth appearance and make a run for his seventh.
After the Buccaneers scored a 31-26 over the Packers and won the NFC Championship, Brady is preparing for his first Super Bowl and if all goes as planned, his first upper Bowl ring as an NFC Champion. Likewise, the Kansas City Chiefs will be looking for a repeat of their success against the Bills with the hopes of earning back-to-back Super Bowl victories.
Best Online Sportsbooks To Bet On The 2021 Super Bowl
CBS Los Angeles
Odds have been provided by Bodog and are accurate as of 26/01/2021
Super Bowl LV – What to Expect and Watch for
This is definitely going to be Super Bowl that is deserving of the typical pregame hype. Not only will it feature Brady, but will see the Chiefs remaining at their home stadium until no less than 48 hours before game time. This results from COVID-19 compliance orders that will see media day being eliminated, as it will Super Bowl parties.
However, one thing is certain, and that is going to be an epic battle between two teams determined to come out on top. At this stage, no one expects either team to dominate the other, which makes it a tough one to call.
This is even more so when looking at the history between the Chiefs and Buccaneers. Statistically, the two are essentially tied in wins versus losses when playing against each other.
That being said, the best option is to compare the two and predict which is more likely to prevail.
Tampa Bay Buccaneers
Odds to Win: +145
Tampa Bay is going to be a tough competitor for Kansas, not only due to their skill, size and power, but their scorning ability. The last six games played has seen Tampa scoring no less than 30 points a game. At the minimum, it gives them a slight advantage over the Chiefs, who have averaged 25 points per game. For Tampa, their biggest challenge will be the Chiefs offense, and it is a given they will have a solid plan in place.
The big concern for the Buccaneers is Tom Brady and three interceptions he threw against Green Bay. Considering he only has twelve in the regular season, that gives reason for concern. Yet, both Brady and Tampa Bay are consummate professionals and overcome hurdles that come their way. They are skilled at finding openings and even moreso, at picking up on weakness once out on the field.
For the Buccaneers, beyond Brady being on his game, they will need to execute their game plan perfectly as Kansas is no slouch. They will also need to keep Mahomes at bay, and like most other teams, that will be a challenge. However, there is no denying, Tampa Bay has the offensive and defensive skills to get the job done, and that could result in Brady hoisting the trophy when all is said and done.
Kansas City Chiefs
Odds to Win: -165
There are few can argue that Kansas City are on fire in the post-season. They defeated the Browns to win the divisional round all while Mahomes was sidelined due to NFL concussion protocols. Then, when faced against an equally challenging Buffalo Bills, they brought an end to a team that has won their last eight and did so while making it look easy.
The Chiefs were never without a plan and that showed on Sunday as they stifled the efforts of Buffalo's Josh Allen. However, with Brady's talent, the Chiefs will have some tough decisions in how they handle their offense, let alone defence. While the talent of wide receivers Scotty Miller, Mike Evans and Chris Godwin will play a part in keeping the Bucc's in check, it may not be enough, especially with the offensive line backing Brady.
Yes, the Chiefs has few losses in the regular season, Tampa is the type of team that could maneuver and outscore them. On the plus side, under Mahomes guidance, they are also competitive and in the hunt for a win, regardless of injuries or if they stated out poorly. They have the skills needed, just like the Bucc's offensively, defensively, and a star quarterback keeping it running smoothly. The only question will be, whether the Chiefs will be able to put a stop to Tampa's defensive line, if so, victory could be theirs to lose.
Our Super Bowl LV Verdict
The reality of Super Bowl LV is it is simply too hard to predict. Both teams are at the top of their game, and neither have any defining weaknesses that put them at risk. For Tampa Bay, having an experienced Super Bowl QB like Brady at the helm gives them advantage they no other team can lay claim too. It will help keep jitters away and allow those playing their first Super Bowl to tap into his experience.
On the other hand, Kansas City are the defending champs, and that will play on the Bucc's minds at they hit the field. However, they also have an experienced QB at the helm who has two Super Bowl rings and is hungry for a third. That said, we are putting our money behind Tampa for the win, in part, personal preference and in part, the experience and value Brady brings to the organization.