MLS CUP Final 2019: Toronto vs Seattle Sounders Prediction & Odds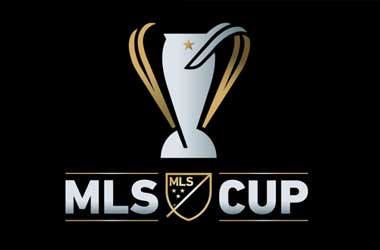 The MLS final is set to take place in Seattle this coming Sunday. For the Seattle Sounders, it was a brutal regular season and entertaining post-season that will see them face off against rivals, the Toronto FC, their third such time going head to head in the finals for the third time.
Seattle managed a huge upset over the Los Angeles FC to earn this place in the final, a game that favoured LA heavily. However, if that wasn't excitement enough, TFC's win over the Atlanta United was a near second as they came from behind to earn a 2-1 victory and securing their spot in the finals.
The upset over Atlanta United gave Toronto the Eastern Conference title, and the Sounders finished the Western Conference in second. With that said, heading into the final, let's compare the two clubs and see who we think will hoist the trophy when the final whistle blows.
Bet On 2019 MLS Cup Final with Top Sportbooks
#1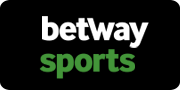 Bonus Offer
100% UP TO CAD 200
Canadian players accepted
#2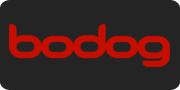 Bonus Offer
100% UPTO CAD 200
Canadian players accepted
#3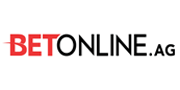 Bonus Offer
50% UPTO CAD 2500
Canadian players accepted
#4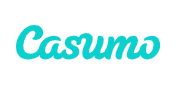 Bonus Offer
100% UPTO C$250
Canadian players accepted
#5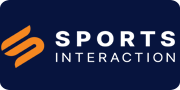 Bonus Offer
100% UPTO CAD 125
Canadian players accepted
The TFC head into the final with thirteen wins, ten losses and eleven draws, and has them finishing the regular season in fourth, but after a string of good luck in the final push to the playoffs and an equal amount of good luck during those finals, Toronto found themselves on their way their third finals in four years, pretty impressive considering all the season threw at them.
Seattle, on the other hand, enters the final with sixteen wins, ten losses and eight draws, which put them second in the Western Conference. They were eleventh overall in goal differentials, scored 50 goals placing them seventh overall and were one of the harder teams to score against with a .705 team save percentage.
WestCoastKing
2019 MLS Cup Final – What to Expect and Watch for
As the final is fast approaching, we thought it ideal to look at the strengths of each club and analyse who we believe will win, and provide some insight as to why we are putting our money behind the team we predict will win.
* Odds have been provided by Bodog and are accurate as of 05/11/2019
Seattle Sounders
Odds to Win: -110
The Seattle Sounders FC top player is Cristian Roldan. At 23, is by far their best asset and sits 34th overall in midfielders in the MLS. He averages 81 minutes per game, has played over 12,320 minutes, produced 59 shots on goal this season, scored twenty-one and racked up fourteen assists. Another to watch in Seattle's arsenal is Raúl Ruidiaz, a Peruvian he has an impressive 59 goals in his career and that puts him in the top ten of forwards still active in the league. Also, one to keep an eye out for is Clint Dempsey, who is considered one of America's best players in the sport of soccer.
As for the goalie, Seattle is in solid shape with Stefan Frei, who during the 2016 Final was named the MVP. Frei has racked up thirteen clean starts this season in thirty-three starts, and although he was absent from the first stage of the finals due to an injury, he was back for the second and was a big part of their success.
Toronto FC
Odds to Win: +300
One of Toronto's best assets is team captain Michael Bradley. The midfielder has racked up an impressive 403 games and 33,039 minutes in his professional soccer career. At 31, Bradley averaged over 80 minutes a game, has assisted on thirty-three goals, scored forty and has earned 393 fouls. However, his real value comes in terms of his experience, not so much his ability to produce shots on goal. That falls to midfielder Alejandro Pozuelo, who in his career has 36 and is known for setting up plays that produce results.
Considering he has played half as long as Bradley, his stats speak for themselves. He averages almost 72 minutes a game, has racked up 15,846 minutes in his career and has produced 108 shots on goal, making him one to watch.
As a team, Toronto were eight in the league for goal differentials, sixth overall in assists and fourth in shots on goal. The compiled a record of fifty-seven goals in the regular season putting them fifth overall in the league and third in the Eastern Conference. However, they also seem to have a penchant for fouls earning nearly ten each game and 337 for the season.
As for minding the net, that role falls onto Quentin Westberg, who at 32 played over 2500 minutes this season and averages only 1.47 goals per game. That places him in the middle of the league's top goalies, both in goals given up and goals saved. That means, TFC's midfielders will need to step up their game in the hope to earn the win over Seattle.
Our Verdict: Toronto to win
Few can argue that Seattle is the superior team when pitted against Toronto. The reality is, they simply play better and Toronto failed in many aspects this season, and if not for a final bit of luck, they would not be in the finals. That said, our money is being behind the Seattle Sounders to win when the final whistle blows.