2019 World Series Preview Odds and Predictions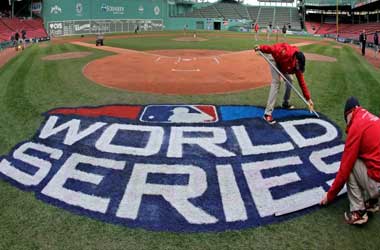 The World Series finally has arrived with the two top teams, the Houston Astros and Washington Nationals, preparing to do battle as they each vie to walk away with the MLB Championship.
For the Astro's, this is the second time in the last three years they have gone the distance and are favoured to win.
Houston once again won the American League championship series, but it took them all five games to get the job done.
They also needed six games to oust the Yankees, so after Washington swept the Cardinals in their series to win the National League Championship Series, not counting them as serious contender would be a mistake.
With that said, let's take a closer look at the two teams and how they fare when pitted again each other.
Best Sportsbooks to bet on Houston Astros vs Washington Nationals
2019 World Series – What to Expect and Watch for
The Houston Astro head into the finals with the best odds and if you base it on history alone, they are the favoured team to bet on especially with Bitcoins.
Yet, Washington has actually performed better in the lead up to the finals and have managed to play less games than the Astros, which ultimately means they have had more time to rest and could be the ones that come out strong putting Houston at a disadvantage.
* Odds have been provided by Bodog and are accurate as of 21/10/2019
Houston Astros
Odds to Win: -215
The Astros ended the regular season with a record of 107-35 and that puts them as the favourite by a landslide to win their second MLB Championship in three years. This is not a secret to their success, it is simply they are the most well-rounded team in the league, had the second highest ERA and were third in the most runs scored.
Houston will start Gerrit Cole, who has been on fire in the postseason and his stats speak for themselves, on the mound in Game 1 and hope to get ahead of Washington. Cole has been on fire in the postseason, and his stats speak for themselves. In his last three starts, he had thirty-two strikeouts and a 0.40 ERA.
The last three seasons have seen the club winning 311 games compared to 175 losses and making it to the finals in tow of those three years, with one resulting in a World Series title. This by no means they are a sure thing but putting your money on them to win is a pretty safe bet. However, the Nationals have been equally impressive this season and top the statistical charts for runs scored, hits, doubles and RBI's.
Washington Nationals
Odds to Win: +175
At first glance, the National's regular season doesn't look overly impressive when compared to Houston. However, when one looks a little deeper, it becomes apparent they are on par with the Astros. After dropping to the bottom in May with a 19-31 record, they picked up the pace, got their act together and began winning games.
Their biggest problem will be facing Houston's pitchers, who are among the best in the league. Not only will they have to battle against Cole, but also Justin Verlander and will need to counter that with rotating Patrick Corbin, Stephen Strasburg and Max Scherzer. However, given Washington's relievers being limited, the Astro's have a substantial edge that will become evident in the later innings.
Our Verdict: Houston Astros to win
Our money is on Houston, no surprise there. The stats speak for themselves, and while we are confident the Astros will win their second Championship in three years, we know things can go south quickly, and that could result in Washington gaining an edge.
Therefore, dropping a few on Washington could be the one bet this year that you look back on and wish you had made.