Italian Grand Prix 2021 Betting Preview & Latest Odds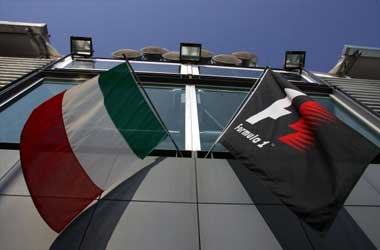 The Autodromo Nazionale Monza will play host to another back-to-back weekend of racing at Formula One rolls into Monza for the Italian Grand Prix.
The oldest and most prestigious circuit in Formula One, Monza is far from the longest but still presents a number of challenges.
However, despite Monza featuring two DRS zones and being known for heavy breaking, it is one of the fastest tracks in F1 and can prove challenging when it comes to fast speeds and reliability.
Considering the back-and-forth battle between Mercedes and Red Bull, seven-time champion Lewis Hamilton feels at home at Monza, having won the race five times. However, Max Verstappen's best performance at Monza was a fifth place finish in 2018. Adding to the dilemma facing and that has Hamilton out front in the odds.
However, Lewis Hamilton hasn't won a race since July, and frustration seems to be setting in as he pursues his 100th victory. While Hamilton and Verstappen are the two most likely to win, it is hard to deny the frustration felt by Bottas at being Hamilton's No.2, and as loyalties change, it could complicate things for Hamilton.
Best Sports Betting Sites to bet on the Italian GP 2021
Resultantly, oddsmakers are betting on Hamilton to win with Max Verstappen being slightly rated at the underdog. However, after the last two races produced wins for Verstappen, and the announcement that Bottas has signed with Alfa Romeo, Hamilton is likely to be on the defensive going into the qualifying sessions.
Whether Mercedes can retake the lead is questionable, but worth looking at more closely. Either way, fans can expect the back-and-forth between Red Bull and Mercedes to continue, and with eight races remaining after Italy, this season will not likely be deduced until the final few races.
Drivers to Watch
*Odds have been provided by Bet365 and are accurate as of 09/09/2021
Lewis Hamilton
Odds to win: +100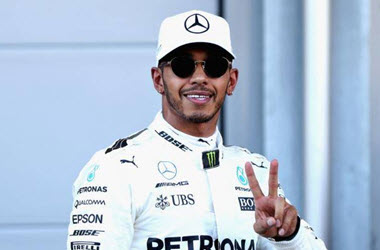 After three back-to-back losses, Hamilton remains a front runner to win at Monza this weekend and while far from a sure thing, analysts are predicting he will earn his eighth driver's championship this season. While previously we would have backed Hamilton to win, this season is a different story. Red Bull continues to apply pressure, and the increased pressure seems to be impacting Hamilton's performance. While this doesn't set off any red flags, clearly Hamilton is struggling to overcome the aggressive driver style of Max Verstappen.
Still, Hamilton is comfortable at Monza, and his skills in tire management and braking strategy give him an advantage. Considering the Brit remains hungry, he is a top contender that can produce results when under pressure.
Max Verstappen
Odds to win: +110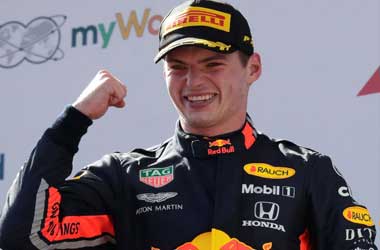 2021 has proven a breakout year for Max Verstappen, and while the battle between the Dutchman and Lewis Hamilton has proven entertaining, the two are expected to continue the back and forth until F1 rolls into Abu Dhabi in December.
The reality for Hamilton is Verstappen has proven himself a skilled and formidable opponent who is more than willing to go toe to toe with the seven time champion.
That has resulted in bookmakers faced with the challenge of setting odds in favour of one over the other.
Resultantly, F1 oddsmakers have rated Verstappen as the second driver most likely to win. And from all accounts, they are right. He has continually proven himself on the circuit and is unwilling to yield to Hamilton, and while they can create dangerous battles, it is what makes champions. The fact is, without a win at Monza, Hamilton could face an uphill battle he may be unable to overcome.
Valtteri Bottas
Odds to win: +1100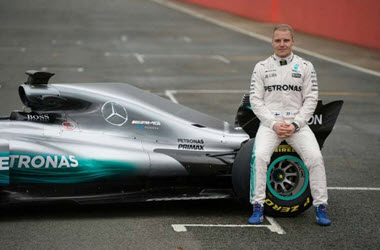 Unfortunately, while Bottas has remained a strong presence during qualifying, Mercedes was unwilling to give him the room he needed to unseat Lewis Hamilton. It is anyone's guess how that will play out at Monza, especially after Mercedes gave Bottas the nudge. However, it is likely that the move will motivate Bottas to push harder and not heed team orders as quickly. For Hamilton, that could prove fatal as he fights to retake the lead in the driver standings.
While no one is anticipating Bottas coming away with a win at Monza, he is ranked third overall. As Alfa Romeo will watch his performance in anticipation of his arrival next season, Bottas will likely feel he has something to prove, so watch for him to make a hard push for a podium finish.
Dark Horse Pick: Sergio Perez
Odds to win:+2500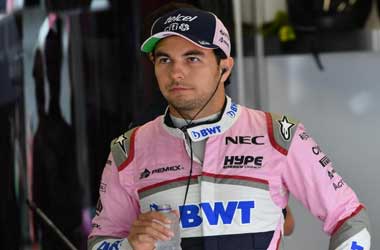 While Sergio Perez put in solid performances yet to have a podium finish in 2021, he has yet to finish outside the top 10 this year. While unlikely to win, few can doubt his abilities as a driver. Under the right conditions and with some well-executed strategy by Red Bull, there is the potential should Verstappen experience problems.
Resultantly, Sergio Perez receives top honours at the dark horse pick for the Italian Grand Prix. With odds of +2500, he is a long-shot that could see him earning his first podium finish of the season, especially if the high-speed Monza circuit produces one too many mishaps.
Other Odds
Lando Norris (+3300)
Charles Leclerc (+5000)
Pierre Gasly (+10000)
Daniel Ricciardo (+10000)
Carlos Sainz (+10000)
George Russel (+20000)
Fernando Alonso (+25000)
Our Verdict
As we have seen in past races, when pitted against a strong challenger, Lewis Hamilton is more prone to making mistakes. While we can't dispute his skills, much of his success has come from Mercedes and their superior engineered race car.
We will likely see much of the same between Hamilton and Verstappen, and in all likelihood, should Verstappen take pole, Hamilton's odds at adding a sixth win at Monza will have to wait until next season.