Singapore Grand Prix 2019 Betting Preview & Latest Odds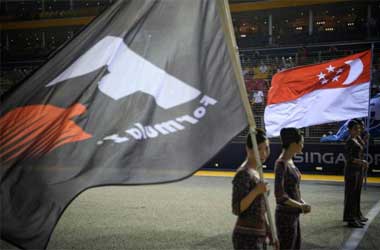 It's been an astonishingly new set of races since Formula 1 returned from its summer break. Charles Leclerc has won two races back to back, with his stint at Monza proving his skills on the grid.
Before Monza at the Spa Circuit, Leclerc held off his four-time world champion teammate for the entirety of the race. A week later and he would defend the second greatest champion in F1 History, Lewis Hamilton.
However, there were some significant disappoints in the race. Tifosi fans loyal to Sebastian Vettel saw him make two mistakes on Lap Six.
He originally spun out, and then when he was returning to the track, hitting Lance Stroll substantially. It caused for Stroll to take severe damage to his car and for Vettel to be pushed to the back of the grind. Subsequently, Charles has become the new star for Team Ferrari, and Vettel has become the number two driver. This is shocking considering he's one of the greats in the sport.
Best Sports Betting Sites to bet on the Singapore 2019 GP
Another definite highlight in the race was Renault, who placed P4 and P5 on the grid in Monza. This is the best grid placements they've had in 2019, and the best that Daniel Riccardo has had since he left Red Bull. The announcement that Ocon will be joining Renault in 2020 and Hulkenberg will be leaving the team has prompted a series of rumour mills. It's now anticipated that Renault is considering moving Riccardo to Team Ferrari and bringing in another young driver. For Riccardo this would be a positive, joining one of the top teams in the season where overtaking will be improved, and rules will become less stringent. Regardless, the skills displayed by Hulkenberg and Riccardo allowed for Renault to move into fifth place for the constructor's championship. If the two drivers can continue these results moving forward, it won't be long till Renault surpasses McLaren's 22-point lead.
The Singapore Grand Prix will have fans looking towards different drivers for excitement. Marina Bay Circuit will be won by Ferrari or Mercedes, with Red Bull slowly dwindling since Summer Break. Alex Albon has performed to expectations, with an average P6. However, Max Verstappen has made mistakes following his vacation period. The chance of Renault taking the win is unlikely, even with the brute tactics of the honey badger. There's a chance that Riccardo could make it back into P4, but Albon will aggressively be fighting him for that position. It's estimated that the podium will have Hamilton, Verstappen and Bottas positioned in 1st, 2nd or 3rd. Prior leaders in weeks past are slowly losing their prowess on the circuit, which could create an entirely different Formula 1 Series for 2020.
Drivers to Watch
The top four drivers based on analytics from Spin Palace Sports include Lewis Hamilton, Max Verstappen, Charles Leclerc and Max Verstappen. This lineup hasn't changed dramatically in terms of odds. The significant difference is the fact that Sebastian Vettel has moved down three positions, with these positions applying to the likelihood of the driver winning. Bottas has also returned to his regular third position after struggling before the summer break. Down below is a slight history on each driver and their American odds.
* Odds have been provided by Spin Palace Sports and are accurate as of 18/09/2019
Lewis Hamilton
Odds to win: 2.21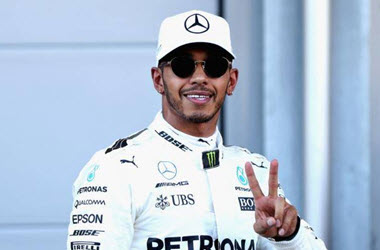 Lewis Hamilton remains in the top position per usual. The five-time Formula 1 Champion is unlike any other driver in history, but he hasn't won the last two races. The British Superstar is still working on his goal to surpass Michael Schumacher's record for races won. If he wins the next two races, he will have driven more Grand Prix's than anybody in history.
It will only take two more world championships to topple Schumacher's record, and if accomplished, Hamilton will be considered the most significant Formula 1 Driver ever to live.
Subsequently, this prompts him to usually be ranked in the first position in terms of odds and grid placement. Nobody doubts that the Silver Arrow Champ will win the 2019 Singapore Grand Prix.
Max Verstappen
Odds to win: 2.75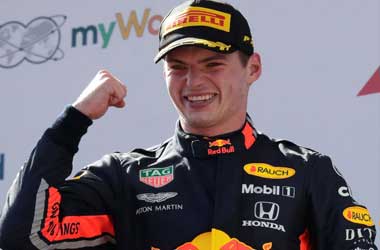 Max Verstappen hasn't performed to the level's fans were expecting after the Formula 1 Summer Break. Returning at Spa, Raikkonen and Verstappen crashed into each other.
It caused the young future champion to go back into the last place position for the remaining race, and then a penalty at Monza implemented the same issues.
Unfortunately, for the previous two races, he's had low placements on the grid. However, this is a fluke that the driver is anticipated to get out of coming to Singapore.
Max has always performed beyond expectations at the Marina Bay Circuit, which is prompting for his odds to be higher than many would anticipate. It's considerably shocking that his odds at winning are better than Leclerc's.
Charles Leclerc
Odds to win: 8.50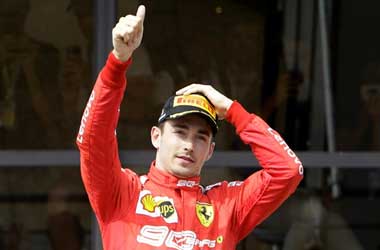 Next, to Lando Norris, Charles Leclerc is the youngest driver on the grid. He's also the youngest Ferrari driver in existence, and he's proved himself drastically in recent races. Before the summer break, the young racer was struggling to win races due to mechanical failures, losing Bahrain and then losing his First-Place position to Max Verstappen at the Red Bull Ring.
However, Leclerc came back with a punch after his best friend passed away in Formula 2. Immediately after winning the 2019 Belgium Spa Grand Prix, he went on to win the 2019 Italian Monza Grand Prix. He's the first Ferrari driver in nine years to win for the Tifosi Community.
It's been said that there's never been a more significant celebration at a Formula 1 Grand Prix than at last weekend's race. Many would say that the spirit of Antione Hubert lives on in Charles Leclerc providing him with the extra boost to defeat the Silver Arrows and Red Bulls.
Dark Horse Pick: Lance Stroll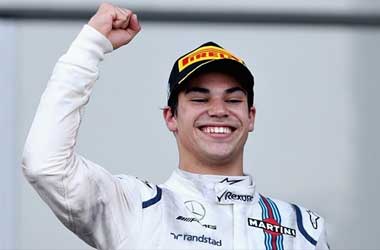 Lance Stroll, another one of the young drivers on the Formula 1 Grid and is the only Canadian Driver representing the Great White North.
Stroll has driven at championship levels and has several podium finishing in the past, however the census is Stroll will eventually move on from the team his father has backed due to the draining effects of low budgets and horrendous team co-operation.
Right now reaching the top of the grid is proving to be a difficult task for the young driver, but anything is possible in the lights-out circuit of Singapore. Weather, crashes, the safety car and black flags could all work in Strolls favour to make him the stampeding Marina Bay Circuit dark horse. Only time will tell if Lance Stroll will prove the oddmakers wrong in Singapore in 2019, like he has in the past, making him a good bet that could pay dividends for the risk.
Odds to win: 1501.00
Other Odds
Valtteri Bottas (11.00)
Alexander Albon (11.00)
Sebastian Vettel (15.00)
Lando Norris (451.00)
Carlos Sainz (501.00)
Daniel Riccardo (1001.00)
Our Prediction: Lewis Hamilton Takes Top Spot
The Singapore Grand Prix is unlike any other on the yearly circuit, as it's held during the night. Subsequently, the grid placement is always different than anticipated. However, Hamilton has won Singapore numerous times, and there's a substantial chance he will win again.
Nobody should count out the developing skills of Charles Leclerc or Max Verstappen, who will be fighting the Silver Arrow for first place. Watch what unfolds on September 22nd, 2019.