Russian Grand Prix 2019 Betting Preview & Latest Odds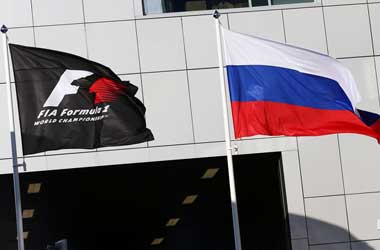 Formula One's 2019 Season is quickly ending with only six more races remaining.
After good stints during Spa and Monza, Sebastian Vettel and Charles Leclerc proved successful at the Marina Bay Circuit. The 1-2 finish was a first at the Singapore track and came at a considerable shock to most who were expecting the Mercs and Bulls to perform the best.
However, Leclerc surprised F1 Fans by capturing pole during qualifying. He was only ten seconds faster than Lewis Hamilton, who eventually was forced down to P4 because of bad tactics from the Mercedes Garage.
Luckily this worked in favour of Vettel, Leclerc and Max Verstappen who placed 1st, 2nd and 3rd respectively. This has now put Hamilton only sixty points in the lead from Leclerc. He could take over the Championship if Ferrari continually wins the next six races after the Sochi Autodrom Circuit.
Looking to the upcoming 2019 Russian Grand Prix at Sochi Autodrom will be an exciting race. Historically for the last decade, Lewis Hamilton has been the best performing driver at Sochi. The Mercedes-AMG F1 race bar has performed at its peak capabilities with this track, leaving most sports analysts to believe that Hamilton will lead the race.
Best Sports Betting Sites to bet on the Russian 2019 GP
However, recent improvements to Ferrari's engine and front wing could enable them to compete against the Mercs seriously. There are also young guns like Verstappen with Red Bull or Lando Norris with McLaren who will have suited cars for this track, potentially giving the five-time world champion serious competition. The chance of a safety car could also impose Hamilton's capabilities at winning the upcoming September 30th race. During Singapore, three safety cars imposed dangerous traffic on Hamilton, which made it impossible for him to overtake. The same issues could occur in the walls of Sochi Autodrom, Russia.
Drivers to Watch
The top three drivers to watch during the 2019 Russian Grand Prix include Lewis Hamilton, Charles Leclerc and Sebastian Vettel. The four-time German world champion has moved up to the third position for odds due to winning the 2019 Singapore Grand Prix. Charles remains in the second position because he captured pole position and held first place for 27 laps at the Marina Bay Circuit. Hamilton remains in the first position but could move down a few spots if mistakes are continually made for the following six races.
* Odds have been provided by Bet365 and are accurate as of 24/09/2019
Lewis Hamilton
Odds to win: +175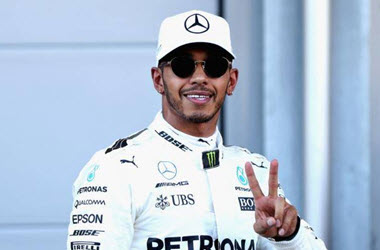 Lewis Hamilton is considered the most significant driver in the world, holding five championship titles with Formula 1.
Recently, the fashion-eccentric British driver equalled Michael Schumacher in races led with at least one lap. It won't be long until Hamilton defeat's Michaels' title of most races won, and most championships won.
Unfortunately, recent bad decisions from Mercedes tacticians has resulted in the champ losing strong points. However, it's anticipated that the Silver Arrows will return to their full potential at Sochi Autodrom. Subsequently, Hamilton remains in 1st position.
Charles Leclerc
Odds to win: +187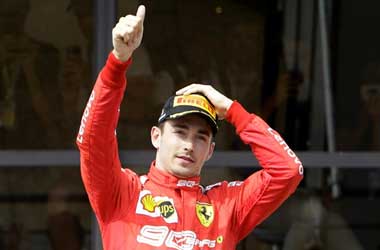 All eyes have turned onto Charles Leclerc, the younger driver in Ferrari history. He's outpaced his rival Verstappen continuously and shown the world that his ferocious attitude on the track is what's required to win races for the Red Rockets. At first, many anticipated that this Malta native wouldn't have what it takes to perform correctly for Ferrari.
This was because of mechanical failures, incapability to overtake the competition and a lack of confidence. However, after close friend Jules Bianchi passed away in Formula 2, the right talent of Leclerc began to shine.
This was evident when he won Monza for Ferrari after a prolonged nine-year stint where the team wasn't P1 on the podium. It's apparent that this young superstar has a long career in Formula 1 and is the new leader for the Tifosi Gang.
Sebastian Vettel
Odds to win: +275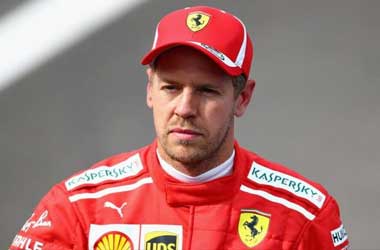 Sebastian is a four-time world champion in Formula 1, only one championship title behind his rival Lewis Hamilton.
The German driver will go down as one of the greatest in motorsport's history. The greatness of Vettel returned at Singapore, enabling him to win his first race in 390 Days.
The ageing superstar displayed his capabilities as a champion, showing that he still has what it takes to win races.
This couldn't have come at a better time, considering he made three crucial mistakes over the last two races. There are many German fans hopeful that Vettel wins more races in 2019, and 2020. There hasn't been any confirmation that Vettel is signed on past 2020 and the chances of him winning Sochi Autodrom is limited.
Dark Horse Pick: Daniel Riccardo
Odds to win: +100000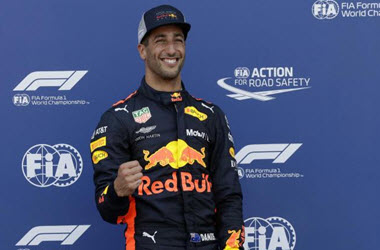 Daniel Riccardo, the Australian Honey Badger, is the underdog racer for the Sochi Autodrom 2019 Grand Prix. After receiving a qualifying penalty, the Aussie was placed at the back of the grid. He fought admirably up to 5th place, holding that position for more than ten laps.
However, a puncture from a collision with Antonio Giovinazzi caused for the Badger to be sent back to the bottom of the grind. This caused the Australian native to have severe frustration, with a positive outlook towards the 2019 Russian Grand Prix.
Fans of the Renault driver can anticipate he will fight hard for another P4 or P5 Placement on the grid. Especially after last week's issues at Marina Bay Circuit.
Other Odds
Alexander Albon (+1000)
Carlos Sainz (+100000)
Lando Norris (+100000)
Pierre Gasly (+200000)
Our Verdict: Lewis Hamilton Wins
The Russian Grand Prix could be considerably different than prior years. Recent improvements to Red Bulls, McLarens, Renaults and Ferrari's cars could prove problematic for Mercedes. The FIA haven't been enforcing rules to the previous degree. This has enabled for a far more exciting F1 Season in the second half.
The final grid placement could be drastically different from severe weather, safety cars or steward decisions. However, nobody should count out Lewis Hamilton. He will most likely win Sochi Autodrom.