Hungarian Grand Prix 2019 Betting Preview & Latest Odds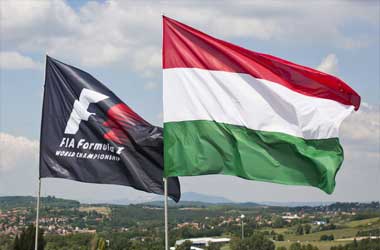 Hungaroring in Mogyorod, Hungary will host the 2019 Hungarian Grand Prix this coming weekend from August 2nd to August 4th.
This will be the thirteenth time that a Grand Prix has been hosted at Hungarian and will mark the eleventh race in the season. Since arriving into the Formula 1 Circuit, the Hungarian Circuit has become synonymous with F1 Racing.
After one of the worst race Mercedes AMG has had this year at the German GP. It's expected that Lewis Hamilton, the saviour for the Silver Arrows will return to the grid with unmatched velocity.
Considering that Lewis Hamilton hardly makes a mistake while driving, he will be looking to restate himself as the Champion of Formula 1 by defeating Max Verstappen. However, Max has won two of the last three races and shown considerable growth as a driver over this season. There's a chance that Hamilton & Verstappen could be battling it out on the streets of Hungarian in a few days.
Don't count out Charles Leclerc or Pierre Gasly, who both has a DNF at Hockenheim last weekend. Leclerc has almost finished first or second on the grid this season more than four times. The young Ferrari superstar will be looking to pave his way to the top of the podium at Hungarian.
Best Sports Betting Sites to bet on the Hungarian 2019 GP
#1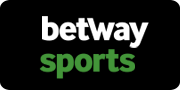 Bonus Offer
100% UP TO CAD 200
Canadian players accepted
#2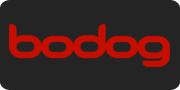 Bonus Offer
100% UPTO CAD 200
Canadian players accepted
#3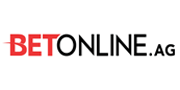 Bonus Offer
50% UPTO CAD 2500
Canadian players accepted
#4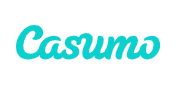 Bonus Offer
100% UPTO C$250
Canadian players accepted
#5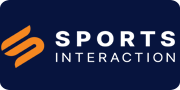 Bonus Offer
100% UPTO CAD 125
Canadian players accepted
There are multiple sportsbooks online that offer Formula One sports betting. Selecting the best from all the rest can something be difficult. We've reviewed dozens of sportsbooks to find the best ones online. Those sites include Bwin Sports, 888sports and Unibet. Lewis Hamilton is currently sitting at a 2.00 with Unibet and Max Verstappen at a 3.25.
Drivers to Watch
Before making a bet on a driver to win the Hungarian Grand Prix, let's investigate the top four drivers expected to perform optimally in the race. There's always a chance that drivers like Daniel Ricciardo or Carlos Sainz could surprise fans by winning the race. After the last three Grand Prix's, anything is possible on the grid. The Hungarian Circuit is small & will display the same action seen in the previous three races.
Lewis Hamilton
Odds to win: +100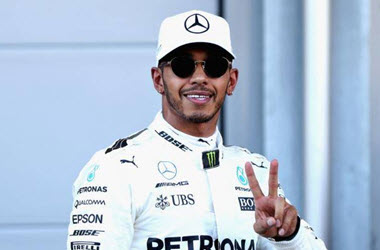 After a devastating race for Lewis Hamilton, the 34-year-old superstar driver is looking to make a serious comeback and win the Hungarian Grand Prix.
After losing two of the last three years, all eyes have shifted to if Hamilton will return to his dominating presence earlier on in the season.
Considering that Lewis has beaten multiple records, won more Grand Prix's than anybody else on the grid and has the best car on the circuit. It's expected that he will win this GP easily.
Max Verstappen
Odds to win: +225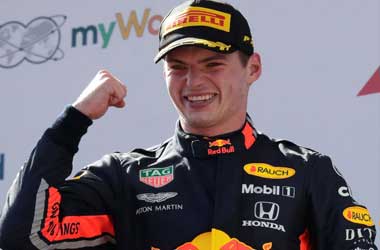 Max Verstappen has jumped two placements, becoming the second highest-rated driver on the grid. Since his arrival in Formula 1 five years ago, this young superstar has displayed qualities of a champion.
After a horrific crash at Monaco in 2018, Verstappen has slowly improved his capabilities as a driver and gone on to battle against the likes of Hamilton. He has won the last two of three races with the new power unit from Honda and is inching closer to regular pole positions.
He's placed the fastest lap eight times this season, become the new rain master and been the only other driver to defeat a Mercedes this season.
Valtteri Bottas
Odds to win: +550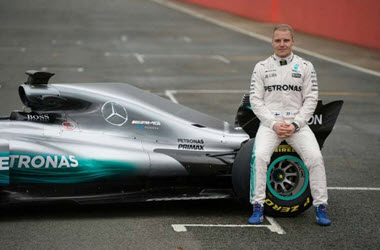 The eagerness to win for Valtteri Bottas is evident. On his 200th Grand Prix, the driver lost his DNF Streak of 20+ races when he spun out on turn 8 and crashed the car to an undrivable level.
This came as a shocking blow to Bottas, who is under extreme pressure to perform at the same heights as Lewis Hamilton.
Toto Wolff has openly expressed that if Bottas cannot drive at the same pace and quality as Lewis Hamilton, then he will be fired from the team.
Of all races for Valtteri Bottas to win, the Hungarian Grand Prix is the one. It'll dominate his presence on Mercedes AMG and show them that he will not be so easily defeated.
Dark Horse Pick: Sebastian Vettel
Odds to win: +900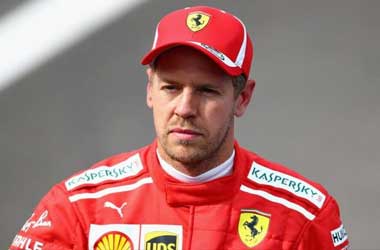 Shockingly, Sebastian Vettel is the fourth highest expected driver to win the race. This is surprising considering that Vettel continually pushed back during the race at Hockenheim.
Vettel was in the 20th position on the grind before moving from the last place up to 2nd position during downpours of rain. This shows the quality of the four-time world champion and his capabilities to move up the grid. Few drivers have accomplished this task, with the last being Michael Schumacher with Ferrari.
Don't count Vettel out, as the potential for him and his Ferrari to win the Hungarian Grand Prix is significant.
Other Odds
Charles Leclerc (+900)
Pierre Gasly (+4000)
Daniil Kvyat (+25,000)
Alexander Albon (+25,000)
Carlos Sainz (+50,000)
Our Verdict: Lewis Hamilton Wins
After what has been the three most exciting races in Formula 1 for over two years, the upcoming Hungarian Grand Prix is highly anticipated by fans worldwide. The battle between Hamilton, Verstappen, Leclerc and Vettel will be one to remember for this season.
Overall, it's expected that Lewis Hamilton will win the Grand Prix. Only after he's had to fight for it for most of the race.