British Grand Prix 2019 Betting Preview & Latest Odds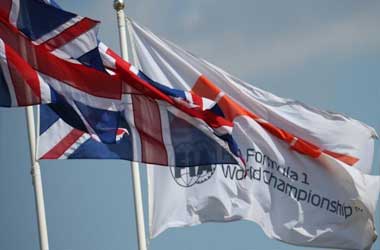 The Silverstone Circuit in Northamptonshire, England will host the 2019 British Grand Prix this coming weekend from July 12th to the 14th.
This will mark the tenth race of the season and the seventy-fourth time that the British GP will be hosted at Silverstone, a circuit that has been part of the Formula One World Championship since 1950.
It's anticipated that the Mercedes Team, with their Silver Arrow "Lewis Hamilton" will dominate over the rest of the grid.
Considering that Silverstone is Hamilton's home race and that he's fighting to regain victory after losing to Verstappen at the Austrian Grand Prix, it's almost a guarantee that he will win. However, other drivers like Leclerc, Vettel, Bottas and Verstappen will be looking to overtake Hamilton for the first-place position on the grid.
Best Sports Betting Sites To Bet On British GP 2019
This year, after a controversial new drag reduction system zone, Silverstone will be moving back to a Two-DRS Area Zone system. This will help make the race safer for all drivers and will bring back the regular overtaking drama seen in prior events at the Northamptonshire circuit.
Drivers to Watch
Before we review the current odds are for the British Grand Prix, let's delve deeper into those most likely to be in the top four for the race. Granted, unsuspecting drivers like Lando Norris and Charles Leclerc could dominate over the four favoured drivers given the right conditions, especially considering at a circuit like Silverstone, anything is possible, and the drama unfolds lap by lap.
Lewis Hamilton
Odds to win: -120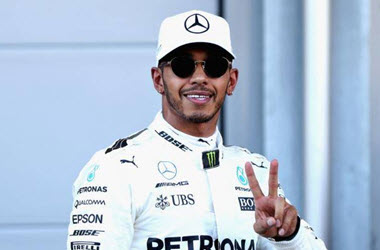 Lewis Hamilton, the 34-year-old British driver, is the champion of the Hybrid Era for Formula 1. He has exceeded all expectations, nearly passing records few thought possible after the retirement of Michael Schumacher.
Hamilton is also one of five drivers to win at the British GP five times, and he is looking to mark his sixth win at the circuit, signalling him the first driver in F1 history to accomplish this task.
Valtteri Bottas
Odds to win: +300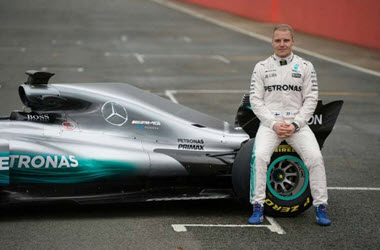 Valtteri Bottas has driven for Team Mercedes since 2017. However, this season is more important than any other due to Toto Wolff openly stated that if Bottas cannot do as well as Hamilton this season, then his position with Mercedes will be terminated.
The pressure is on for the young man and considering that all season long his performance has been behind that of his teammate, it's unlikely his yearly contract will be renewed. It's anticipated that he will sit on the 1st or 2nd grid position at Silverstone.
Sebastian Vettel
Odds to win: +500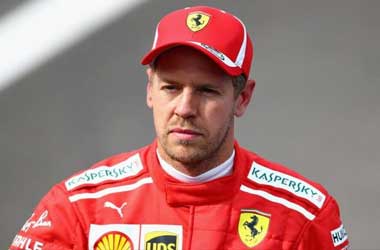 The third top contender for the British GP is Sebastian Vettel. He's the Red Sparrow for Ferrari and has performed at a considerable pace against rival Lewis Hamilton. However, Vettel hasn't won a first position placement on the grid since the 2018 Belgian Grand Prix, and it is not anticipated he'll win on Sunday.
He nearly won the 2019 Canadian GP and would have if not for a five-second time penalty handed down by the FIA Stewards. With all this in an account, the odds for Vettel are considerably less in his favour.
Max Verstappen
Odds to win: +1000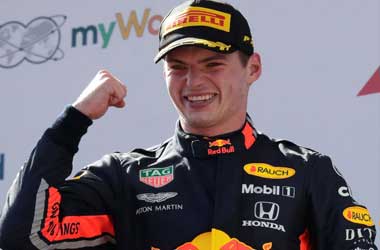 Out of all drivers on the Formula 1 Grid in 2019, it's Max Verstappen that has shown the most improvement. The 21-year-old driver has pushed hard against Ferrari & Mercedes, showing that with age comes development as a driver. On average, he has had a 3rd or 4th place grid position this season and won the Austrian Grand Prix, defeating Charles Leclerc on the final three laps.
He has also placed the fastest lap several times this season. None the less, the odds are better when betting for Verstappen as the chances of him winning over Hamilton are still low.
Other Odds
Charles Leclerc (+4500)
Pierre Gasly (+50000)
Carlos Sainz Jr. (+100000)
Daniel Ricciardo (+100000)
Lando Norris (+100000)
Our Verdict: Lewis Hamilton Wins
There's been controversial history at Silverstone during the Hybrid Era of Formula One. Many would state that it's almost a guarantee that Lewis Hamilton will win & it mostly is, but drivers like Max Verstappen and Charles Leclerc could give him a fight for the grids first place position.
During the Austrian GP, it was estimated that Hamilton would win, but that failed to materialise with the Brit finishing in 5th place position on the grid. Yet, there is still a 95% chance that Lewis Hamilton will dominant over the rest of the grid, as he's done for most of this season.