PayPal Betting Sites in Canada [ 2023 ]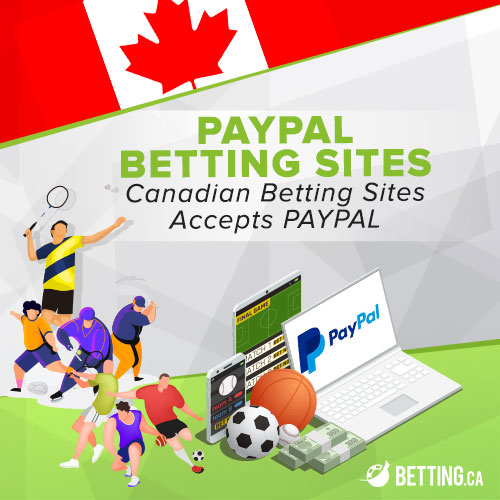 UPDATE: PayPal no longer works in Canada for making betting deposits, unfortunately 🙁 Please refer to other Canadian-friendly betting deposit options.
PayPal is a pioneer online payment method founded back in 1998. Since eBay purchased it in 2002, it has focused on providing users with safe and fast money transaction options. PayPal has since become the perfect tool for not only buying on eBay and other retailers but also for funding betting accounts and collecting your winnings. It can store funds, move them quickly and safely and without disclosing your bank info, and as such, it has earned an excellent reputation among punters.
Punters from Canada and around the world are using PayPal for betting due to its reliability, quickness, and how easily you can operate it. In this article, I will show you how to use PayPal for betting in Canada, as well as:
What sites accept PayPal
How to make PayPal for online betting — making deposits and withdrawals with PayPal
What the advantages and disadvantages of using PayPal for betting are
Is PayPal secure and what are the fees
Read on to find out more about PayPal betting in Canada.
Recommended Canadian PayPal Sports Betting Sites
Why Use PayPal for Online Betting
PayPal entered the online betting and casino markets as a payment method in 2009, perhaps a bit later than other methods known to Canadians, such as Skrill and Neteller. However, it has been a running e-Wallet for much longer. Countless transactions that occur on PayPal every day vouch for its ubiquitous use and potential. Partnering with eBay has only added to its stability and security.
As a bettor, security, stability, and how fast the transactions are completed are essential features, and PayPal has not failed. They have six layers of preventive and protection measures in their practice: they monitor all transactions 24/7, resolve any disputes, employ the latest encryption technology, fraud protection and data security, as well as global member protection.
With PayPal, bettors will have access to many of the deposit bonuses online betting sites offer to new users. Online betting sites in Canada bolster the use of PayPal, as with it, they know their players are protected and can move the funds quickly. The usual form of deposit bonus used is the deposit match bonus. With the first deposit you make via PayPal, the betting site will match it in bonus funds up to a certain sum so that you can maximize your deposit.
Also, PayPal was made for the digital world. You can access it through both desktop and mobile devices, making it ever so convenient to transfer funds to and fro your betting account, no matter where you are.
Furthermore, with PayPal, you won't need to disclose your bank and private data to the betting site as all transactions are done through PayPal, and thus your credit card numbers won't appear anywhere in the betting site's records.
How to Use PayPal for Online Betting
Betting with PayPal starts by setting up a PayPal account first. There are two types of accounts that PayPal offers: personal and business accounts. The personal account is used for your everyday payments, including betting, while the business one is reserved for e-commerce and business. The entire process is done in a few simple steps.
Setting Up a PayPal Account
Signing up to PayPal is free of charge, just click on the "Sign Up" button and follow the next steps.
Now, you need to choose the type of account and provide personal info, such as an email address and choose your password.
Next up is linking your credit/debit account to your PayPal account. PayPal links your bank account to your PayPal account, so you don't need to provide any banking details to the betting site you are playing at.
After you have filled in the banking info and linked the credit/debit card to your PayPal, a small deposit will be made into your account, which will effectively complete the process and prepare you for making deposits and withdrawals in betting sites. Don't worry. The deposited money will be refunded to your account after a couple of days. Refer to the YouTube link before for a video presentation of the entire process.
Funding Your PayPal Account
Before I show you how to deposit in online bookies, you must first make sure your PayPal account is topped up. You can fund your PayPal account in two ways: through your bank account or PayPal Cash Service. If you go with the bank transfer, you will be requested to choose the bank account as the source of the funds, choose the amount you want to transfer, and then click 'Add'.
For the PayPal Cash service, you will select the local vendor associated with PayPal. Then, generate the barcode in your PayPal app, show it to the retailer along with giving it your cash, and see your account replenished in 15 minutes. This type of funding the account comes with a small fee.
How to Deposit in Online Betting Sites Using PayPal
After you have completed the PayPal registration and signed in to the preferred betting site, it is time to make your first deposit. To deposit money, first, you need to log in with your username and password. Then go to the 'Cashier' section which is usually located in the lobby of the betting site and marked with a shopping cart symbol. Select 'Deposit' and see a list of all available payment methods.
If PayPal doesn't come up at first, check if there is a 'More Deposit Methods' link that will lead you to the remaining deposit methods available. After you have clicked on the PayPal option, select the amount you wish to deposit. At that point, you will be redirected to your PayPal account where you will need to log in and verify the transaction.
After you have completed all the steps, your funds should be transferred to your betting account in a matter of seconds.
Depositing funds to a betting account using PayPal usually incurs no fees and is instantaneous, which is why so many Canadian punters and bookies endorse it.
How to Withdraw Winnings from Online Betting Sites Using PayPal
One of the major strengths of PayPal is that most of the betting sites that accept PayPal deposits also work the other way around and will facilitate withdrawals as well. To make a withdrawal from your betting account, you need to choose PayPal from the list of options. Type in how much you want to withdraw and then submit your PayPal account data to complete the request.
In case of the very first withdrawal using PayPal, your online bookie might ask for some additional info. This information is a part of the 'Know Your Customer policy and requires players to divulge specific personal information such as:
Personal ID or Passport copy
Bank Statement
Utility Bill
Payslip
Security and Fees
One of PayPal's famed characteristics is the security protocol they employ to ensure every single transaction is entirely safe. Every payment is encrypted with the latest encryption methods and firewalls, restricting the intrusion from any unwanted third parties. Also, by depositing and withdrawing with PayPal, you won't have to provide bank info to bookies, already making you a tad safer just by using PayPal.
As far as fees are concerned, there are no fees for deposits on betting sites, but there are for withdrawals. Every time you want to withdraw funds from your PayPal account or to your PayPal account from the betting site, there is usually a 3,4% commission rate. However, specific bookies have distinct fees, so you need to check those first.
Pros and Cons
The advantages and disadvantages of using PayPal for online betting in Canada are:
Pros:
Reliability. PayPal has been in the business for over 20 years and has completed millions of transactions
Security. With top-notch encryption, all your transactions are kept safe at all times
All deposits are instant
PayPal Mobile Apps are functional and intuitive
The majority of online betting sites accept PayPal
Unlike payment methods such as MasterCard and Pay by Phone, PayPal is a complete payment method. You can use it not only to make deposits but also to withdraw winnings.
None of the Canada-facing online sports betting sites we recommend charge you for using PayPal as your preferred banking method.
Cons:
Withdrawals using PayPal come with a fee.
Foreign currency conversion fees also apply.
Canadian Online Sportsbooks that Accept PayPal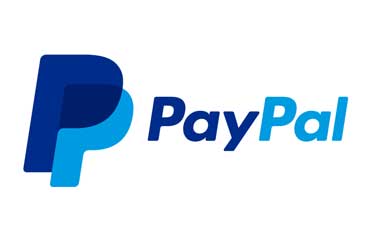 We at Betting.ca have taken the trouble of researching a wide range of Canada-facing online sportsbooks to identify the ones that support PayPal. So you don't have to search for PayPal online sportsbooks on your own. If you want to pay through PayPal, first create a PayPal account and then select any of the online sports betting sites recommended here.
To start using PayPal at the above-mentioned sites, claim free bets, and bet on your favourite sports events, you only have to register now.
A vast majority of people, who use the internet to make purchases or sell things on sites such as eBay, will have a PayPal account.
This is a web wallet type account where they can use the funds in that account to make payments online instantly and securely, whilst also receiving payments for things which they may have sold online.
Due to a PayPal account being an ideal way for you to send or receive payments online, then this payment option is now available at a number of online betting sites, who will let you fund your betting account whilst also being able to withdraw any winnings from your betting account back to your PayPal account.
There are usually no fees associated with sending money to an online betting site nor are there usually any fees charged for receiving winnings from a betting site for the betting sites usually pick up all fees. However, when you top up your PayPal account with a debit or credit card you may be charged a small percentage of the amount you put into your account using any of these methods.
Betting Sites that Accept PayPal
Please be aware that not everyone is permitted to use their PayPal account to fund their online betting accounts, as there are some very strict rules in place by PayPal regarding which of their customers, residing in which countries can use their Paypal accounts as a way of funding or receiving winnings to or from a betting site.
So please check through the PayPal terms and conditions to see if you are living in a country they permit such transactions from, and if you are then check out the following betting sites for all of them will flip you a special free bet or bonus when you start to gamble at their respective betting site!
Conclusion
PayPal is a reliable and fast e-Wallet whose services are used by more than 200 million people worldwide. With top-of-the-line security and a range of options, PayPal is particularly attractive to punters who want to see their money in safe hands and quickly available in their betting accounts, which is something PayPal has been doing with outstanding success. What are your experiences with PayPal and betting? I would love to hear your opinion, so please, post your thoughts and comments below.
PayPal FAQ