The US Open 2020 Men / Women's Betting Preview & Latest Odds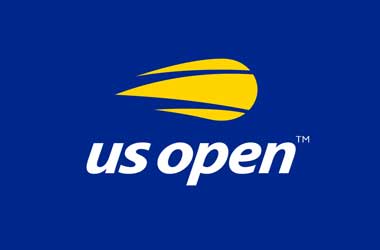 The 31st of August marks the starting date for international tennis athletes to resume competition and the US Open will be one of the first since the COVID-19 pandemic affected worldwide travel and bringing an end to sports competitions.
The Open will start on the 31st of August and run through to the 13th of September, unfortunately, after the changing of its start date due to the pandemic, the Open will be different this year after top competitors from the ATP and WTP have withdrawn their contention.
This includes the defending champions Rafael Nadal and Bianca Andreescu, both of whom cited the coronavirus pandemic for their withdraw.
Best Online Sportsbooks To Bet On The 2020 US Open
The COVID-19 pandemic has had a substantial impact on international tennis, and that resulted in multiple tournaments being cancelled. This included Wimbledon 2020 and the US Open, with the latter being touted as the second Grand Slam event of 2020, and most likely the last. However, with its announcement came news that several of the best athletes in professional tennis were refusing to compete and that has altered odds for the US Open.
It was anticipated that Ashleigh Barty would be a top contender. However, she has since chosen not to compete. That puts Serena Williams as the crowd favourite, and with a limited talent pool, the odds are in her favour. On the men's side, there has been considerable issues brought to light that has resulted in 20 of the top players refusing to travel to the US until quarantine rules are made clear.
The problem lies in the fact that those that opt to attend will then have to undergo a 14 day quarantine upon their return to Europe. That will impact their ability to prepare or participate in the Rome Masters, which starts a week after the US Open, and of course, the French Open as it starts 14 days after the US Open.
At the moment, Rafael Nadal has confirmed he has withdrawn from tournament citing COVID-19 concerns. Also not attending is Roger Federer but his absence is related to a knee injury, and Nick Kyrgios has also opted out. The good news is, most of the men's top-seeded players have confirmed their intention to play, and for bettors, that is positive for the sport of tennis.
On the women's side of things, after it was reported that No. 1 ranked Ashleigh Barty exited the competition, it also came to light that Romania's Simona Halep, who is ranked No. 2 in the world also opted out. News was also forthcoming that Ukraine's Elina Svitolina, Bianca Andreescu, Kiki Bertens and Belinda Bencic all have chosen not to participate. Those remaining include Serena Williams, Karolina Pliskova, Sofia Kenin and Naomi Osaka and are ranked as favourites
Tennis Now
Based on the recent news, we have provided an in-depth review for each respective athlete and have included currently posted odds to help provide some insight on what to expect.
Odds have been provided by 888Sport and are accurate as of 23/08/2020
Men's US Open – Contenders
Novak Djokovic
Odds to win: 1.75
It is no surprise that Novak Djokovic is at the top of those expected to win this year's US Open. At 33, Djokovic remains at the top of his game having won the Dubai Duty Free Tennis Championships and Australian Open in 2020 before thew shutdown halted play.
Add in his five titles from last year and that fact he has advanced to the US Open finals four times previously, and that makes him a solid contender.
Dominic Thiem
Odds to win: 7.00
Dominic Thiem, ranked 3rd overall in the ATP standings, has an outstanding year in 2019 earning an impressive five titles.
This included the ATP Masters 1000 at Indian Wells, the Erste Bank Open, the China Open, Generali Open and Barcelona Open. Given his reported mental strength and fearless approach, he is a top challenger for Djokovic
Daniil Medvedev
Odds to win: 8.00
Russia's Daniil Medvedev made inroads last year with his four title wins, but 2020 hasn't resulted in the N0.5 seeded player gaining any ground. Yet, he is still one of the favoured and in contention after the exit of Rafael Nadal.
Medvedev, however, favours a hard court surface, and if using 2019 as an indication, the US Open could see him playing favourably against less skilled players.
Stefanos Tsitsipas
Odds to win: Odds to win: 10.00
Ranked 6th overall, Stefanos Tsitsipas is the youngest of those favoured in the US Open. The Greek player won his first title of 2020 at Open 13 Provence in Marseille, France, and racked up three wins in 2019, including the Nitto ATP Finals. However, few consider him much of a threat to topple Djokovic, but smaller miracles have happened.
Dark Horse: Felix Auger-Aliassime
Odds to win: Odds to Win: 51.00
Canadian Felix Auger-Aliassime may have had a solid year in 2019 but still has yet to win his first title on the ATP circuit. At 20, he is still developing his skills, and while he managed to go to the finals at the ATP 250 and ATP 500 in France and the Netherlands last year, he has been unable to overcome the challenges his opponents through at him.
Few expect Auger-Aliassime to go far at the US Open but making such assumptions this year could backfire.
Our Prediction
Our money is naturally on Novak Djokovic. The bottom line is beyond Dominic Thiem and Daniil Medvedev, few if any who can match his determination and skill. Based on that, we expect at a minimum to see the Serb in the finals.
Womens's US Open – Contenders
Serena Williams
Odds to win: 4.33
Fans of tennis will be looking for Serena Williams, who is favoured with sportsbooks, to claim victory as this years Open. Serena Williams has earned 23 Grand Slam Championships in her career, six of which were at the US Open.
It was anticipated that Williams would bow out as others have, but with her choosing to remain, it could see her winning an unprecedented 24th Grand Slam Championship. Williams cited the formidable social distancing measures in place by the US Tennis Association as her reason for deciding to play.
Naomi Osaka
Odds to win: 8.00
Previously ranked No. 1 in the world after winning five Grand Slams in her young career, she has since failed to live up to expectations and is not favoured to win the US Open. Yet, counting out Osaka is never a smart bet, and therefore, it would be wise to send some consideration her way as should she upset the oddsmakers like in 2018, the payoff will speak for itself.
Sofia Kenin
Odds to win: 10.00
The 2020 Australian Open Champion, Sofia Kenin has been working hard during the shutdown to maintain and hone her skills and will be hungry for success. At 21, Kenin will be the second youngest player competing at the 2020 US Open. After achieving success at the Australian Open Championship and again at the Lyon Open, Kenin is expected to perform well against rivals Williams and Pliskova.
Karolina Pliskova
Odds to win: 11.00
Serena Williams will find herself competing against younger and physically healthier opponents, including Karolina Pliskova from the Czech Republic. Currently ranked 3rd in the world she will be stiff competition for Williams, who while still competitive, may struggle against the stamina of and formidable strength of Karolina Pliskova.
Pliskova goes into the tournament with a distinguished record at Flushing Meadows, with this court being one of the best suited for her skills, and with Pliskova having made it to the quarters and finals twice before, she will be primed and hoping to topple the American favourite.
Dark Horse: Angelique Kerber
Odds to win: +1100
Once ranked No.1 in the world, she has since seen her ranking continually drop and now is ranked 23rd. Kerber managed seven top 20 finished last year and is one of only eight players in the world with 100 Grand Slam wins.
However, her inability to go the distance continue to see her being one of the unfavoured to make many inroads in returning to her previous careers highs.
Our Prediction
While our natural tendency is to consider Williams a sure-fire favourite, her health has been an issue since her return after giving birth. Therefore, Naomi Osaka takes the top spot in our prediction of which remaining women will win the US Open.