2020 NHL All-Star Game Odds and Predictions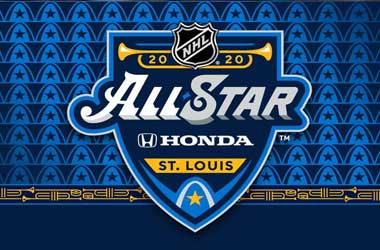 The NHL All-Star game is set to take place on the 25th of January in St. Louis with the skills competition taking place on the 24th. In preparation for the game, the NHL has announced the roster playing for each division. The captain's role, which will see multiple returning players joining the ranks were determined by fans who voted prior to the announcement.
This includes David Pastrnak returning as the Captain for the Atlantic Division. Making his 6th appearance as Captain for the Metropolitan Division is Kris Letang, Nathan MacKinnon will make his 4th appearance as captain of the Central Division and making his 4th appearance is Connor McDavid, who will be the Pacific Division's captain.
The St. Louis Blues will play host to this tears All-Star Game and being the defending Stanley Cup Champions, will see three from their roaster joining the activities. This includes Alex Pietrangelo, Jordan Binnington and Ryan O'Reilly.
The question on most people's mind is whether the Atlantic, Central or Pacific Division will manage to overcome the four year winning streak of the Metropolitan Division. Looking ahead, let's see how each division fares against the other.
Best Online Sportsbooks To Bet On The 2020 NHL All-Star Game
#1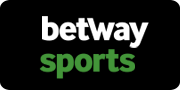 Bonus Offer
100% UP TO CAD 200
Canadian players accepted
#2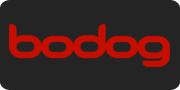 Bonus Offer
100% UPTO CAD 200
Canadian players accepted
#3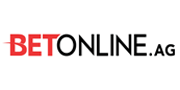 Bonus Offer
50% UPTO CAD 2500
Canadian players accepted
#4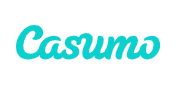 Bonus Offer
100% UPTO C$250
Canadian players accepted
#5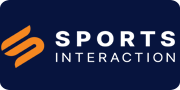 Bonus Offer
100% UPTO CAD 125
Canadian players accepted
KSDK News
Odds have been provided by Betway Sports and are accurate as of 20/01/2020
2020 NHL All-Star Game – What to Expect and Watch for
While the All-Star game represents many opportunities for players participating in the skills competition, winning the game is on the minds of most, as is the prestige of winning the various events in the skills competition. With so many talented players, the rivalry will be real and the completion fierce, that said, he is a rundown of each division's roaster and what to expect.
Atlantic Division
Odds to Win: 3.50
The Atlantic Division is a team that will not suffer from any lack of scoring. That is due to four of its forwards being in the top 10 in points this season. David Pastrnak was one of the first this season to hit the 20 goal mark, and with a team behind him shoring up the defence such as Victor Hedman and Shea Weber, and with Frederik Andersen and Andrei Vasilevskiy protecting the net, and with a team that understands how to win all types of games, the Atlantic Division has the opportunity to win,
Atlantic Division Roaster:
David Pastrnak (Captain), Tyler Bertuzzi, Jack Eichel, Anthony Duclair, Jonathan Huberdeau, Auston Matthews, Mitchell Marner, Shea Weber, Victor Hedman, Andrei Vasilevskiy and Frederik Andersen.
Metropolitan Division
Odds to Win: 3.50
The hope of stopping the Metropolitan Divisions offense will be no easy accomplishment with the likes of Kris Letang, Matthew Barzal and T.J. Oshie. The loss of Alex Ovechkin due to injury will hurt but with Artemi Panarin joining the team and he being one of the league's top scorer's things could go their way. When you factor in a strong defense that is shored up with the likes of John Carlson, Jaccob Slavin and Seth Jones and Braden Holtby in the net, they are a team that understands how to score and win in the shootout.
Metropolitan Division Roaster:
Kris Letang (Captain), Nico Hischier, Mathew Barzal, Travis Konecny, Artemi Panarin, T.J. Oshie, John Carlson, Jaccob Slavin, Braden Holtby, Seth Jones, Nathan MacKinnon and Tristan Jarry.
Central Division
Odds to Win: 5.00
This is one of the most experienced teams participating this year with the expectation of Nathan MacKinnon, who by comparison, only has six years in the NHL, if that is not impressive enough, maybe his runs at winning the Hart Trophy might impress. Patrick Kane is one of the most experienced and has three Stanley Cup rings as a result, and Tyler Seguin has one. While it may not have as experienced a defence as some of the other divisions, the youthfulness of Roman Josi and Alex Pietrangelo will be a factor, as will Hellebuyck and Binnington in the net.
Central Division Roaster:
Nathan MacKinnon (Captain), Ryan O'Reilly, Patrick Kane, Mark Scheifele, Eric Staal, Tyler Seguin, Alex Pietrangelo, Roman Josi, Connor Hellebuyck and Jordan Binnington.
Pacific Division
Odds to Win: 3.00
The Pacific Division has the perfect mix of veterans and younger players, who together will give the other the balance and drive each needs. Connor McDavid and Leon Draisaitl are the youngest on the team but far from slouches when it comes to getting the job at hand done, and both are setting a pace this season that could see each earn over 140 points apiece. Adding to the youthfulness of the team is Elias Pettersson and Matthew Tkachuk, who are joined by Quinn Hughes, Mark Giordano and Tomas Hertl, all of whom are experienced players. Add Jacob Markstrom and David Rittich minding the net, and the other divisions will have their work cut out for them.
Pacific Division Roaster:
Connor McDavid (Captain), Tomas Hertl, Leon Draisaitl, Anze Kopitar, Elias Pettersson, Max Pacioretty, Matthew Tkachuk, Quinn Hughes, Mark Giordano, David Rittich and Jacob Markstrom.
Our Prediction
This year's All-Star Game is a bit tough to call and all are pretty evenly ranked in terms of skill, speed and their abilities handling the puck. Yet, with that said, the oddsmakers are favouring the Pacific Division to come out on top, and while we agree, there is a decent chance we will be proven wrong.