2020 NFL Preview Odds & Predictions - Who Will Make It To Super Bowl LV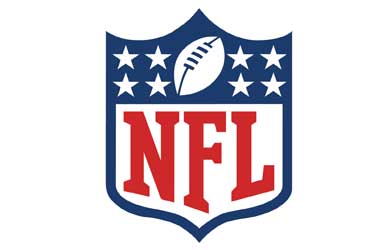 After a year filled with unprecedented cancellations to sporting events throughout the world, the NFL is soon to start its 2020 season after completing its exhibition games in July and August. While many are focusing on the coming weeks ahead, our goal is to look closer at who we think are in best positions to make it to the Super Bowl.
In a year that has seen many up's and downs, the positivity that comes from seeing the season underway, albeit without fans in attendance is good news. The NFL is opting not to play with a bubble concept, and this will undoubtedly have an impact on players and support personal, and inevitably, which teams potentially could see their chances evaporated.
Naturally, the league is enforcing standard safety protocols to limit the risk. This includes continued testing of players and those working within support roles. This is even more important after seeing other leagues such as the MLB struggling in its efforts to control the spreading of the coronavirus.
Best Online Sportsbooks To Bet On The 2020 NFL Season
2020 NFL Odds & Predictions – Potential Champions
Yet, as we know well, all too often predictions can end with accuracy and deliver the results that were anticipated, yet they also can end in failure from unknowns such as player injuries. Factor in the underrepresented uncertainty that comes with the current climate and things could change rapidly.
That being said, as with other seasons, there are a few favourites that stand out above the rest. While we focus on four of those, nothing is certain under the current climate that the league is facing.
* Odds have been provided by BetOnline and are accurate as of 09/09/2020
Kansas City Chiefs
Odds to Win: +4.50
Reigning Super Bowl Champions, the Kansas City Chiefs head into the 2020/2021 season as favourites to win. If they succeed, they could be on the cusp of greatness that puts them in the same league as the Patriots.
Their best asset is quarterback Patrick Mahomes, undoubtedly one of the best in the NHL at the moment, and with wide receivers like Sammy Watkins, Mecole Herdman, Travis Kelce and Tyreek Hill, the Chiefs are an unstoppable force. Add in Andy Reid at the helm, and that puts them atop the list of Super Bowl 2021 contenders.
Baltimore Ravens
Odds to Win: +6.50
The Ravens went through the offseason without experiencing any losses due to the pandemic. Most are expecting them to pick up right where they left off.
This season, like last, they will rely heavily on Lamar Jackson and tight end Mark Andrews. While Baltimore fell play in the postseason against the Titans, they are known for picking up, brushing off and moving on to greater things, and that could see them in contention for the AFC title and quite possibly, the Super Bowl.
San Francisco 49ers
Odds to Win: +1000
After a disastrous 2018 season, the 49ers have made remarkable improvements and are set to be the top team in the NFC, yet again. The offseason saw the acquisition of Jimmy G to strengthen its defence, and of course, Jeff Garcia will play a pivotal role in keeping the team focused.
Helping Garcia get the job done is Jimmy Garoppolo, one of the leagues top passers. Also in place, Nick Bosa, George Kittle and Deebo Samuel. We expect great things, especially with head coach Kyle Shanahan shoring up the sidelines.
New Orleans Saints
Odds to Win: +1100
The Saints are poised for a big year after their season ended in disappointment last year. With Drew Brees as their star quarterback, New Orleans will rely heavily on his leadership and talent.
However, baking Brees is a pool of talent that includes the likes of Taysom Hill, Michael Thomas, Emmanuel Sanders and Alvin Kamara. All four are healthy and with Brees at the helm on the field, and a strong offense, they are a danger and deserve the attention that is inevitably going to come their way.
Dark Horse: Detroit Lions
Odds to Win: +6600
This year's dark horse of choice is the Detroit Lions, a team few consider contenders, let alone worth giving a second glance. That said, the Lions do have one time MVP and four-time All Pro Adrian Peterson in their lineup and with Matthew Stafford as a key passer, there is a slight chance they could turn some heads.
Ultimately, their odds of success will come down to injuries and making plays, and while nothing exciting is expected from the Lions, a few stakes in their favour could pay dividends should they be the upset of the season.
Our Verdict: Kansas City Chiefs to win
Like so many others, our money is behind the Chiefs to go the distance and defend their Super Bowl title.
While their success last year plays a part in our prediction, the fact they have remained solid and experienced few upsets in the offseason only supports and strengthens putting our support behind Kansas City.