Belgian Grand Prix 2019 Betting Preview & Latest Odds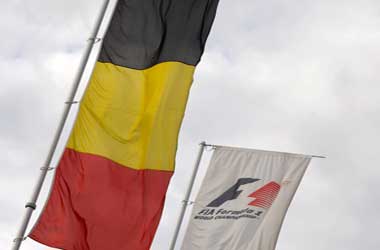 After four long weeks without Formula 1 Racing, the motorsport returns on August 30th with the Belgian Grand Prix in Stavelot, Belgium.
This will be the thirteenth race for the 2019 Season, with the racers taking their grid positions on September 1st in the early afternoon. A historic track, its first F1 race was held in 1925, and beyond serval missed years, has been a staple on the F1 calendar ever since.
Right now, it's unknown who could win the first race after the summer break.
Mercedes-Benz AMG will more than likely win the Grand Prix with their formidable drivers Lewis Hamilton and Valtteri Bottas, both of whom have been confirmed for another season-long contract with the Silver Arrows. If Hamilton were to win the Belgian Grand Prix, it would be his fourth win Spa.
Best Sports Betting Sites to bet on the Belgian 2019 GP
The contenders to surpass Hamilton for the first place position are Sebastian Vettel, Charles Leclerc and Valtteri Bottas. After four weeks of the engineers working on new engine modes and enhancments, it's relatively all up in the air as to who could win. Vettel won at Spa back in 2011, 2013 and is the defending champion heading into race weekend. However, Charles Leclerc hasn't proven his true capabilities at the circuit. This young driver is the unexpected wildcard that could change the course of the 2019 Belgian Grand Prix.
Drivers to Watch
Before analysing the odds for the 2019 Belgian Grand Prix, let's determine who'll be the top four drivers of the circuit. Unexpected conditions like weather or a crash could change the layout of the grid instantaneously. Drivers like Pierre Gasly, who was just switched back to Toro Rosso, could take a pole position. However, this is unlikely and the standard grid placements we've come to know this season should hold the podium placements come to the end of the race.
Lewis Hamilton
Odds to win: 250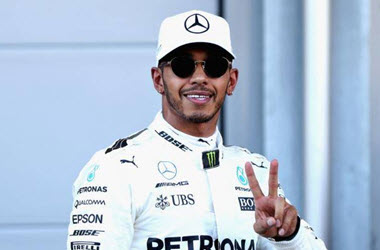 There's never been a skilled driver like Lewis Hamilton before in Formula 1. He's been the world champion five times, only two less than the record holder Michael Schumacher.
He's surpassed the expectations of any driver, team leader or a fan of the sport. It's estimated that Hamilton will win the Belgian Grand Prix in 2019.
Sebastian Vettel
Odds to win: 350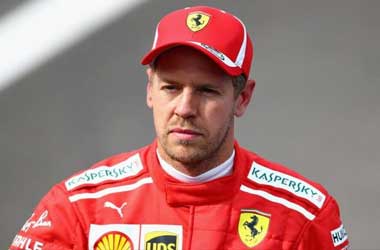 Sebastian Vettel, the four-time winning Formula One Champion, isn't expected to take pole position in Stavelot.
Unfortunately, Team Ferrari hasn't performed adequately this year due to internal struggles amongst engineers and managers. This has caused Ferrari to be outpaced by not only Red Bull but also McLaren as well.
However, Ferrari has shown significant improvements during the summer break, and it's anticipated that their lead driver will take the reigns to compete for a P3 on the grid. There is a chance that he could get a pole position, depending on if there's a safety car or poor weather conditions.
Charles Leclerc
Odds to win: 385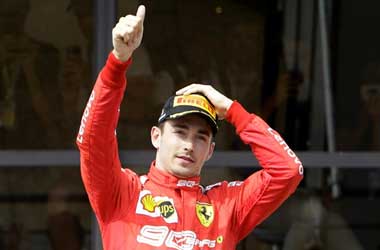 Charles Leclerc, the young 21-year old driver is expected to place fourth in the Belgium Grand Prix. The Ferrari Driver has positioned himself for a fifth place grid placement this season multiple times, only to have mechanical issues with his car or be outpaced by the likes of Hamilton or Verstappen.
The chances that Leclerc will take a pole position in the Belgium Grand Prix is unlikely, considering that Ferrari hasn't been able to match the pace of Red Bull Honda or Mercedes-Benz AMG.
However, expected weather or a safety car could give this young man the conditions he needs to win the upcoming race.
Valtteri Bottas
Odds to win: 650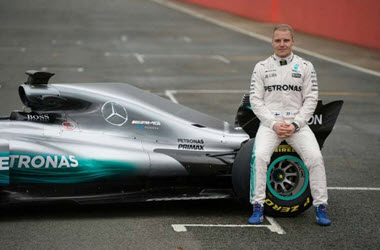 Valtteri Bottas has had significant challenges to overcome in the 2019 Formula One Season. Toto Wolff, his team manager publicly stated that Bottas would have to drive at a similar level as Hamilton to keep his place with Mercedes for the 2020 Season.
Luckily, during the summer break, it was revealed that Bottas has driven good enough to hold his position with the team for another year. However, this once-to-be-expected champion hasn't been able to compete against the young blood of Max Verstappen and Charles Leclerc. Subsequently, it's estimated that he will get a third-place pole position at the 2019 Belgian Grand Prix.
Dark Horse Pick: Daniel Riccardo
Odds to win: 1001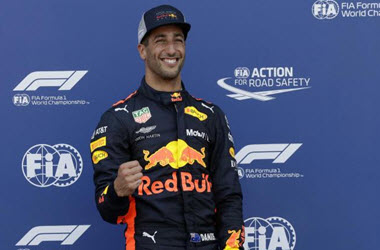 The Australian Dark Horse, Daniel Riccardo, isn't expected to perform adequately at the Belgium Grand Prix.
The Renault car has performed horrendously this season, often giving the Badger a low place on the grid. However, rumours have circulated that Reno has upgraded their engine dramatically during the summer break. These upgrades could allow for the Honey Badger to place P5 or P4 on the grid. Most claim this is unlikely and that Daniel Riccardo will place P9 in the 2019 Belgium Grand Prix, but there is potential.
Other Odds
Max Versteppan (675)
Alexander Albon (101)
Kimi Raikkonen (1001)
Nico Hulkenberg (1501)
Our Verdict: Lewis Hamilton Wins
There's a significant chance that the 2019 Belgian Grand Prix will be considerably different than last years. Teams like McLaren, Ferrari and Red Bull have been hard at work in their factories to determine new strategies that'll defeat the Silver Arrow dominance. Unfortunately, for these teams, the weather for the upcoming weekend looks favourable for Mercedes-AMG. Expect Lewis Hamilton to take first place on Sunday, September 1st, 2019.