FIFA Women's World Cup 2019: Semi-Final Predictions & Latest Odds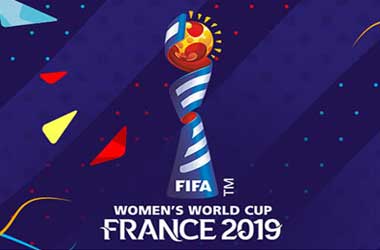 The FIFA Women's World Cup began with 24 teams. After almost four weeks of competition, we are down to the final four teams.
The four teams remaining in the Women's World Cup are from Europe, with the exception of the United States and each are serious contenders to advance to the finals.
However, when getting to the semifinals, it is what one would expect as that is presumably how they got their in the first place.
That said, let's take a look at the semi-final match-ups and our picks for who we predict will each respective match and make the finals.
Best Online Sportsbooks To Bet On The Women's World Cup 2019
FIFA WWC 2019: Semi-Finals Match Analysis
England vs United States
(Tuesday, July 2, 15:00. ET)
England and the United States are two teams that each have scored early in their respective matches. The U.S took the lead in all of their games after scoring inside of the first 12 minute mark of each game.
Key U.S players to watch for the U.S is Megan Rapinoe, she has scored five goals and racked up three assists, but also played a part in fourteen other goals as well as six assists in her last three appearances at the Worlds, and that makes her a threat against the U.K. Lindsey Horan is another to watch, she is expected to start in the midfield and Crystal Dunn, who plays left back performed remarkably well against France, and will be a big part of the U.S's arsenal of top players.
However, England is near equally talented and have scored four goals by the 15th minute mark and only went one game without scoring in the first half. Lucy Bronze is a big worry for the U.S as is Jill Scott, a midfielder that is known for perfectly timed runs that are effective. Also, one to watch is Ellen White, who so far has racked up five goals for England.
Prediction: United States to win
Odds to Win: England +350 | USA – 120
Netherlands vs Sweden
(Wednesday July 3rd, 15:00 ET)
Sweden surprised many making it to the quarter-finals and beating Germany for a position in the semi-finals. While not expected to advance this far, the heart and drive behind this team cannot be denied after watching them qualify for the final 16, people started to take notice as defensively, they are solid.
Yet, the Netherlands are no slouches either, and Sweden will need to keep an eye on midfielder Sherida Spitse, who has proven to have been instrumental in setting up plays and assisting in goals. Jackie Groenen is skilled and elusive on the field, but the team fail to pass early favouring to dribble longer than they should, and that could become their downfall against the Swedes.
Key Swedish players to watch for include goalkeeper Hedvig Lindahl, excellent in net and equal to any other in the tournament. Stina Blackstenius is an intelligent player, strong, fast and an excellent defensive player. Kosovare Asllani is strong in the midfield and also a real threat for the Netherlands.
Prediction: Sweden to win
Odds to Win: Netherlands +125 | Sweden + 245