Shinty Betting Sites in Canada [ 2023 ]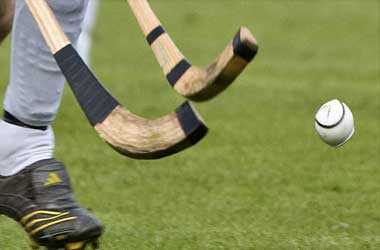 Introduction: Shinty is a team sport that is played with sticks and a ball. The game looks similar to field hockey but has a number of different rules. The game is most popular in the Scottish Highlands and is sometimes played by Highland migrants who have moved to the larger cities in Scotland and other parts of the United Kingdom.
The game has its roots in the game of hurling which was invested by the Irish and the game of bando which was invented by the Welsh. The Camanachd Association is the official governing body of all amateur and professional shinty matches.
Shinty gets a significant amount of media coverage in the United Kingdom in both print and televised media. The game is covered by popular news outlets such as the Argyllshire Standard, West Highland Free Press, the Oban Times, Dunoon Observer and the Buteman. The Camanachd Association has also signed deals with BBC Alba and BBC Two to cover some of the major shinty matches over the years.
Shinty Betting in Canada Betting
The majority of Canadians generally prefer to watch and bet on mainstream sports such as ice hockey, basketball, baseball and horseracing but there is a niche section of the population who are interested in shinty.
Some sports betting websites such as Betfair, Bet365, Bodog, 888 Sports and William Hill offer betting on popular shinty matches. These sports betting websites offer both online and mobile app betting services to make it easy for bettors to wager on the go. The mobile sports betting apps are compatible with Android and iOS platforms.
Some of the most popular shinty tournaments include the Lovat Cup, Camanachd Cup and University Shinty competition which is played in Scotland. Shinty events outside of Scotland include a number of shinty leagues in countries like the United States, Russia and England.
Top Betting Sports
Shinty Rules
Shinty is a contact sport that is played between two teams that have 12 players on each side. The stick used in Shinty is a wooden and slanted stick that is called a caman and can be used to hit the ball on both sides.
Unlike hockey, Shinty players are allowed to hit the ball up in the air and use the caman to block and tackle. However, players are not allowed to hack, which is coming down on another player's caman. Players are also allowed to tackle each other as long as the contact is shoulder to shoulder. One of the unique features of shinty is that women are allowed to play along with men during a shinty game. Shinty games are split into two halves with each half running for 45 minutes.
Shinty Betting Tips
Make note of the dates when the most popular shinty championships and events are scheduled to take place
Check with more than one sports betting website to see if they are covering those events
Take advantage of in-play betting services if available.
Should you have an interest in the game of Hockey, then there is a very unique variant of this game called Shinty, which is very popular in Scotland in the UK, and whilst devotees of the sport will not like any similarities with the game of field hockey, it is just as interesting a spectator sport as its near cousin!
Whilst you will find a huge number of betting sites available online where you can place bets on all manner of different sporting events and fixtures, it has to be said betting on Shinty whilst possible, you will have to do some hunting around for betting sites that offer you a comprehensive collection of Shinty betting opportunities.
Top Shinty Betting Sites in Canada
In fact, Shinty is similar to the Irish game of Hurling, and as such if you are a fan of that sport then do take a look at the Shinty game, for it may just stir up some interest in this sport, and if you do like what you see then keep on reading for a range of betting opportunities and betting sites where you are able to easily and quickly place any type of Shinty bet you so desire!
Shinty Betting Events
Some of the most bet on Shinty competition events include the Aberdein Considine Sutherland Cup, the Artemis Macaulay Cup and both the Balliemore Cup and Bullough Cup events. However, throughout the season you will also find games played for the AJG Parcels Celtic Society Cup plus the Co-operative MacTavish Cup.
Another couple of popular betting events which surround the game of Shinty include the Scottish Hydro Camanachd Cup and the Strathdearn Cup, and you will find plenty of live betting markets when any of these Shinty sporting events are up and running.
Types of Shinty Bets
The one most popular type of Shinty wager is simply how you think any one single game is going to end, you can of course bet on either side to win, however, there are a few additional wagers which may add another level of excitement to your viewing and betting pleasure. These are a half-time full-time type of score predicting wager or you can try and also predict the exact score of any team playing against any other in a Shinty match.
Top Shinty Betting Sites
Should you want to bet online then you will find each of the following online betting sites offers you everything you will need to have a first-rate betting experience! Each site is also giving away lots of little extras for a limited time only to new customers and as such if any of the following offers take your eye, please put your claims in and bag them quickly before these offers expire!
Paddy Power – One site that we just know is going to give you more than enough Shinty betting opportunities is the Paddy Power betting site, they have loads of betting opportunities on every type of sport you can think of including the game of Shinty, and as a special time-limited offer, if you sign up and start to bet at the Paddy Power site today you will be able to claim a 50C$ free bet which is credited quickly and with no hops to jump through!
Party Bets – A strong contender for the top betting site of the year is the Party Bets site, they have a really easy-to-use yet state-of-the-art betting platform that will allow you to find exactly the type of betting opportunity you are seeking, and with generous odds on offer you can place value bets in no time, plus if you are quick, as a new real money customer you can bag a bonus worth 25C$, make sure you visit their website and see their betting interface for yourself, you will be amazed at just how robust it is.
William Hill – One site where you are never going to go short on betting opportunities is the William Hill betting site and as you always have the ability to wager online or via their brand new mobile betting site and mobile betting App then you can place your Shinty bets anywhere you like, even at any live Shinty event you may be at! New players can, for a limited time only, so do be quick, can claim a CAD25 free bet when they sign up and start to bet for real at the William Hill betting site.
Betdaq – One site that is always going to enable you to either bet a sporting selection to win or lay it to lose is the BetFair betting site. This is the world's biggest and most used betting exchange and one thing is guaranteed when you wager at Betdaq and that is you are going to be getting the highest odds on any sporting fixture due entirely to the unique way these betting exchanges work and operate, visit their website for details of how you can instantly boost your online betting budget by a whopping CAD200 in free bets. This offer really is too good to miss!
We wish to point out that any of the above offers and special free bet bonuses are always subject to change at any time, and as such you need to check the respective betting sites' websites for details of the bonus offer in case any of them have changed recently. Also, each bonus and free bet listed will have a set of rules regarding how you can use that offer, so make sure you are aware of these before claiming any of them.
Shinty Betting FAQ