Chess Betting Sites in Canada [ 2023 ]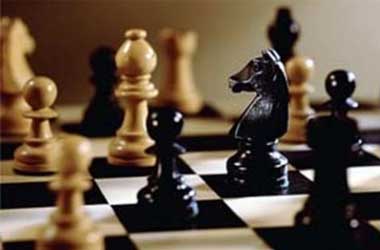 Introduction: The game of Chess has been around for more than a century and is played on a chessboard that has 64 squares broken into an 8 by 8 grid. Chess is a mind sport that is played between two players or between a player and a computer. Chess is played throughout the world and there is a push for Chess to be made a part of the 2020 Olympic Games in Tokyo.
There are a number of international Chess tournaments played throughout the year and are attended by players from all over the world. Some of the featured tournaments include the Tata Chess Steel Masters, World Chess Championship, European Individual Chess Championship, Chess World Cup, Zurich Chess Challenge, London Chess Class and the Grand Slam Masters Final.
The World Chess Federation (FIDE) governs the game of chess internationally and tournaments are held for both men and women. There are usually three formats followed to determine an eventual winner – round-robin style, elimination-style or the Swiss system style. The duration of a chess match can be anywhere between 20 minutes to 4 to 5 hours.
Chess Betting in Canada
Chess along with bridge are two of the most popular board games in Canada and thousands of Canadians make wagers on chess betting websites such as Betfair, Bet365, William Hill, Paddy Power and 888 Sports. These sports betting websites offer their services online and via mobile apps that are suitable for both Android and iOS users.  Some of the different types of chess bets include outright winner, draw and championship winner.
Most sports betting websites cover only the top chess tournaments in the world and hence there are extended periods of time where there are no chess betting matches featured on these websites.
Top Betting Sports
Chess in Canada
The Chess Federation of Canada (CFC) is the regulatory body for Chess in Canada and is affiliated with FIDE. Every July, the CFC organizes a Canadian Open Chess tournament which sees the best chess players in Canada compete to win the prestigious title.  The CFC follows the ELO rating system to rank the top players in the country. This is an advanced ranking system that is around 50 points higher than the US Chess Federation rankings and 90 points higher than FIDE rankings.
The current chess champion for the men's division in Canada is Bator Sambuev while Natalia Khoudgarian is the women's champion. CFC also focuses on promoting and educating Canadians about the game of chess and has run a junior chess championship for players under the age of 18. Richard Wang is the current U18 champion.
Chess Betting Tips
Keep careful track of the major chess betting tournaments so that you can place your wagers
Check with more than one sports betting website to see their betting coverage of chess tournaments
Study the top-ranked chess players in the world and place your bets carefully
You are not going to be able to place a Chess related bet every day of the week, for this is something of a specialist type of sport, and Chess tournaments are few and far between, however, if and when the next tournament is up and running then several of our featured betting sites will be offering betting markets, and as such if you are fanatical about the sport, or simply have your eye on one particular player, then you will be able to put your money down, in the hope that your chosen player wins the title!
Playing Chess in a tournament fashion is not a particularly new sporting event, for they have been taking place regularly for over one hundred years, with the first recorded one taking place in 1851 in London!
Top Chess Betting Sites
Chess Betting Events
The actual governing body of Chess is the World Chess Federation, and it is those tournaments and competitions that are organized by the WCF that are the ones on which the most money is wagered.
The biggest and most bets on events in the Chess-playing calendar are the Linares Chess Tournament, the Tata Steel Chess Tournament and the biggest and most prestigious Chess-playing event is the mighty Chess Olympiad, which is the one tournament every serious Chess player is hoping to win if not take part in!
Types of Chess Bets
As Chess is played in a knockout-type tournament format, then there are quite a few different wagers that you are able to place, with the most popular one being a bet on which player is going to win any tournament outright if you are considering placing such a wager, then as always the earlier you place these kinds of outright winner bets the bigger the actual odds will be.
When the Chess Tournaments get underway the odds on who is going to lift the title and win the tournament will be changing all the time as more and more players are knocked out and eliminated. You can also place a heads-up type of wager and this is where you will be tasked with picking the winner of any one round of play in the tournament.
The odds on the heads-up types of wagers can often be small due to there being just two players to be on, and with one of them being the favourite to win that round these odds can often be rather restrictive and poor value, however do shop around as the odds on offer can and will change depending on where it is you are placing such a wager, so some value could be found.
Top Chess Betting Sites in Canada
If you do enjoy watching the sport of Chess and wish to get a little wager in place on any and coming Chess tournament or Chess-playing competition, then we are happy to showcase to you the following top-rated Canadian betting site, and as you can see they all offer something unique to new players signing up to and betting at their respective sites for the very first time!
Paddy Power – Probably the best-known betting site for anyone wishing to place a Chess related wager is the Paddy Power betting site. They are never afraid of pushing the boundaries and offering the best-valued wagers and odds on any and coming Chess fixture, and should you sign up and start betting at Paddy Power today then you will be rewarded with a 50C$ free bet
Party Bets – We pride ourselves on only showcasing to our website visitors online betting sites that we know will surpass your expectations, and as such please feel free to check out the Party Bets site, they have a very easy-to-use and customer-friendly betting interface that makes placing a wager simple, and if you sign up today then you will be able to claim for yourself up to 25C$ in free bets
William Hill – You will not only be given a very warm welcome if you opt to bet at the impressive and state-of-the-art William Hill betting site, but as a brand new real money betting customer you can avail yourself of their generous CAD25 free bet bonus offer.
Betway – Another online betting site which is going to offer you everything you could possibly want or need, including fast payments of winnings, great odds and of course a free bet bonus, which is worth C$50 in free bets is the Betway betting site, give their website a visit to find out what they have on offer, we just know that you will be impressed by what you find when you do just that!
Betdaq – It will often be an eye-opener for sports bettors when they open up an account at betting exchanges such as the one on offer at the Betdaq Betting site. For you can bet on selections to not only win a sporting fixture but can also lay them to lose, visit their website today for details of how you can swell your betting account with up to a large CAD200 in free bets.
It is true to say the actual betting markets that will be on offer to you if you want to place bets on Chess are going to be somewhat limited, however, what is not limited is the number of free bets and special bonuses that you will be able to claim as a new customer of any betting sites. Be aware as always that all of the special offers listed above which are available from our top-rated betting sites are subject to change at any time.
Chess Betting FAQ