£200 Bet Has Bookies Running for Cover!
We have just got word that Coral one of our top rated sports betting site has suspended one of their unique and novelty betting markets due to what would appear to be an "informed" punter placing a quite modest £200 wager!
Coral and several of our other featured sports betting sites always have a wide range of novelty betting markets on which their customers can place bets on some of life's more unusual types of wagers such as who is going to win a television television or reality show, or whether it is going to snow at Christmas time.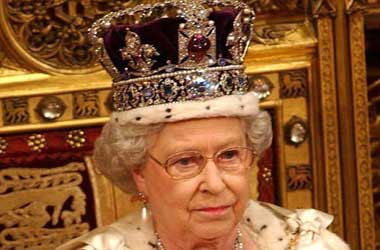 However Coral did have a betting market up on which their customers could place a wager on which they could bet that HM the Queen would abdicate, and one of their customer took up their odds of 3 to 1 that she would hand over her duties to Prince Charles by abdicating, and as that customer placed a wager of £200 this forced Coral to reduce the odds on her abdicating down to 1 to 2 on.
Coral decided they would suspend the betting market completely and as such they are not now offer odds on her abdicating!
There has been a lot of press coverage in recent weeks regarding other members of the Royal Family taking over some of the Queens work load, however this would appear it is the first time anyone has had a serious bet on Her Majesty actually abdicating, and rather than risk a huge exposure if she does this is why Coral have closed their royal betting market on her giving up her official role and taking a back seat!
There are plenty of unique betting markets always on offer over at the Coral betting site and as such if you fancy placing a wager on one of them why not join up and become a new customer for if you do so right now you will get access to their new customer free bet bonus offer the details of which can be found on their website.
They offer odds on everything you can imagine, and should you have something unique that you wish to place a bet and wager on then you can always get in touch with their market makers to see if they will offer you odds on that event, and if they do offer odds you can be guaranteed that they will be generous odds!